Actor Ahn Hyo-seop gave answers to questions about his recently ended drama 'Business Proposal'.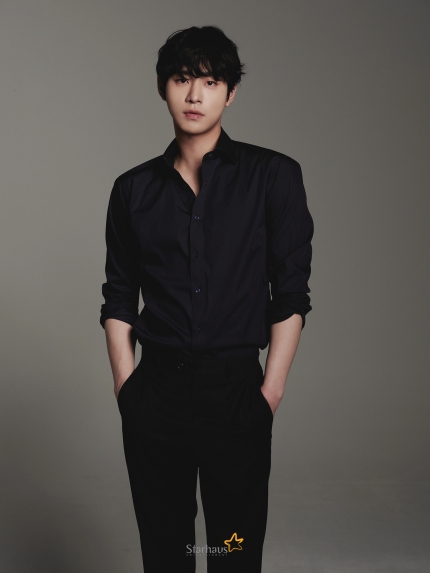 Ahn Hyo-seop, who has been busier than ever, has released questions and answers to relieve viewers' regrets, from 'lover of the red sky', which ended with favorable reviews last year, to 'Business Proposal' and recently confirmed Netflix's new series 'Into Your Time' as the next work.
Hyo-seop Ahn took on the role of Kang Tae-moo, the third-generation CEO of a conglomerate, in 'business proposal', showing a different acting transformation. Not only did he create an unprecedented character by charmingly portraying a character that God created by flexing everything, but he also completed the work with actor Kim Se-jeong, who took on the role of Ha-ri, and completed the work with realistic romantic chemistry. imprinted on him as a popular actor to be trusted.
In addition, he is a perfect character, but not only does he have pleasant acting that can be destroyed, but also snipers the hearts of viewers with his sweet eyes and the straightforward charm of bulldozer-level bulldozers every time he broadcasts. nurtured
As a result, the viewership rating, which started at 4.9% nationwide, rose to a maximum of 11.6% and succeeded in global box office success by ranking second in the world for Netflix TV programs. In particular, in Japan, 'Romantic Doctor, Teacher Kim 2', 'lover of the red sky' and 'business proposal' were broadcast simultaneously through various channels, nurtured a large number of fans, and created a new Korean wave by making them fall in love with Ahn Hyo-seop, who has the same charm as a comprehensive gift set. there is.
In SBS 'business proposal', which ended on the 5th, Kang Tae-moo (Ahn Hyo-seop) and Shin Ha-ri (Kim Se-jeong) confirmed their unchanging love for each other and promised to get married, and met a beautiful happy ending. Ahn Hyo-seop's passionate performance, who refreshed the hearts of viewers with his sweet yet pleasant romance, continues to receive favorable reviews even after the end.
On the other hand, Ahn Hyo-seop, who has finished drama, is in the midst of filming Netflix's new series 'Into Your Time'.
READ ALSO: "business Proposal Director" is impressed by Ahn Hyo-seop & Kim Se-Jeong's acting.
The following is Ahn Hyo-seop's Q&A.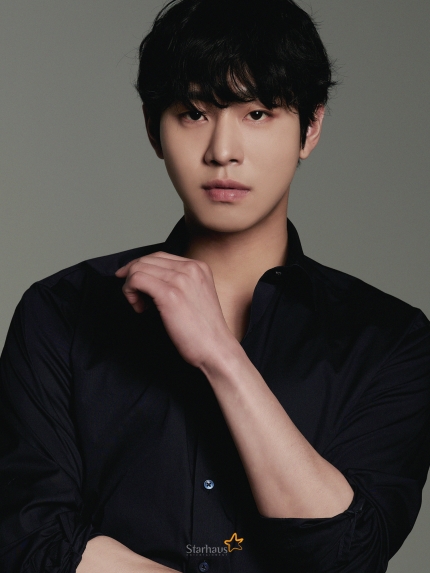 How does it feel to finish the drama safely?
I am very happy and thankful that I was able to finish it safely. It could have been a tense and frustrating situation for everyone at the time, but thanks to the enjoyable script and all the positive and pleasant staff and actors, we were able to shoot and finish happily.
Is there any motive or reason for deciding to take the role of Kang Tae-moo?
Rather than thinking about the script, I didn't have any thoughts. I fell in love with it for a short time and read it without any worries. That reason alone was enough. I wanted to be in these fun situations with Kang Tae-moo, and I also wanted to challenge myself with comedy. However, the character of Kang Tae-moo is not as light as it is, so I think I found it more attractive.
Is there anything you focused on while preparing the character 'Kang Tae-moo'?
When I first encountered the script, Tae-Moo's first impression was that it was 'unrealistic'. He really struggled with how he could realistically portray this unrealistic character, like something out of a cartoon. However, if you only think about the realistic aspects, you can miss out on the many charms of Kang Tae-moo's 'good in various fields, so I believed that the character Tae-moo 'will exist somewhere in the world' and acted.
Above all, Kang Tae-moo's tone was the most worrying. In a way, while recognizing the idea that this character's tone may be unnatural, should he create a unique tone for Tae-mu to taste? I thought I could save the. I acted with the belief that if the viewers gradually became accustomed to Tae mu's tone of voice, his colorful charms would stand out better. I think the most important thing was that I believed in Kang Tae-moo and I believed in myself.
What part of the character 'Kang Tae-moo' drew closer to you?
I think Taemu's biggest charm is his boyish beauty. On the outside, he has an image of a cold and sword-like urban man, but on the inside, there is a boy who is stagnant, not receiving the love he deserves from his parents. Maybe that's why I started pursuing a perfect life to fill that empty space.
Tae-moo begins to find his true self as he meets Ha-ri, a character he has never seen anywhere else. Sometimes I have childish quarrels and sometimes I feel pure love. This point seems to be the most interesting and attractive approach while acting.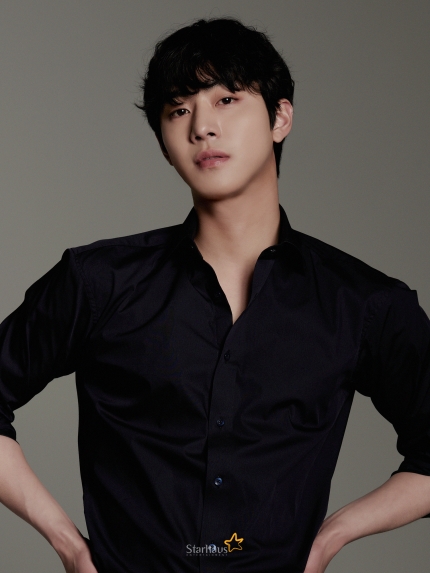 Are there any satisfying or disappointing aspects of playing 'Kang Tae-moo'?
No matter what role I take, I always feel lacking and feel regretful. Specifically, rather than being disappointed with any acting in any scene, I feel regretful at the points of 'I could have done it a little more fun' or 'I could have done something like this instead of this in every situation. I think it was even more disappointing to know that the characters that could be considered trivial were gathered and eventually the character was completed.
What was so good that I did not hold onto that regret was that I was able to do everything with the best staff and actors. Thank you so much for the whole filming.
READ ALSO: Vote the most Handsome Korean Actors in March 2022: Ahn Hyo Seop of Business Proposal "kicked" by this person?
How was your collaboration with actors Sejeong Kim, Kim Min-kyu, and Seol in ah?
In conclusion, I think the expression of happiness is correct. First of all, they were all caring people, so we were able to make it one step at a time by making concessions to each other. There were a lot of fun scenes that were made when someone threw in an idea, listened to it, and embraced it in their own way.
This is the part Sejeong talked about as Hari. In small ad-libs and breaths, I tried to altruistically ask myself, 'How can I save the scene?' Everyone worked so hard, and I think I was also stimulated a lot.
What if Kang Tae-moo met the real Jinyoung-seo instead of Hari?
As you know, looking at Jinyoung-seo's personality and Taemu's personality, I think it must have been a very brief meeting where they agreed right away and broke up.
What was the first scene where Kang Tae-moo, who said, "Love is an unrealistic emotion" felt love?
This is the scene where Hari and Tae mu are talking on the phone at the playground. Hari, who is drunk, tries to stop the students, the phone is cut off, and Tae mu runs out to find a place where Hari is likely to be. he ran hard with a single concern for Hari. When she suddenly regained consciousness, Tae mu felt, 'I can give someone this much emotion.' she was the first to know, 'For someone, I can be shaken this much.'
The very next day, Hari was fired, because he wanted to deny his feelings. Seeing that he goes back to Hari while denying the feeling of love for the first time, Tae mu was actually afraid of love and longed for it.
Since you were a workaholic Kang Tae-moo, are there any suspicions that you were single?
I want to leave this part to the viewers' imagination.
Were Tae-mu and Ha-ri worried about work and love while dating in-house? 
When I work, Tae-moo is really like a sword. Tae mu and Hari work together at the company, but Taemoo's attitude towards work has not changed. Tae-moo is the boss who makes decisions and takes responsibility, and he's cool too. When talking about work, he shows a moment of concentration. When Tae mu works, he excludes emotions to make a rational decision, and if he is calm, when he is in a relationship, on the contrary, he goes straight on with only one emotion that comes from the heart. When his grandfather was ill and had to go to America, Tae-moo asked Hari to go with him, so Hari decided to stay in Korea. Both of them have love and pride in their work, and Tae mu respects, believes in and understands that kind of Hari, so he must have decided to go to America alone.
Tae mu's human innocence is something I really want to emulate, just as he can be faithful to the feeling of love despite his social life from a young age.
Are there any memorable episodes during the filming of 'Business proposal'?
The episode that comes to mind right now is when the Vice-Chairman (Im Ki-Hong senior) makes a bomb wine for Tae-Mu and the development team, who are at a dinner party without notice. In fact, it was just a simple party. But the performance of the senior I saw was really shocking. Everyone gave us heartfelt, respectful applause and the atmosphere was really good. I thought, 'How can a short party be expressed in such a colorful way?' When I heard the story, he said that he practiced drinking beer and shaking it in the bathroom at home. It's a day I can't forget for the rest of my life because it's a day when I can receive positive stimulation once again by watching you act sincerely at every moment like this.
And on a day when it suddenly rained during a date, Tae-moo, who noticed that Hari was taking care of his trauma, said he was sorry for not telling Hari first and kissed her. The feeling of caring for each other and the way they think about it are so pretty, and it is not a created emotion, it is drawn on the spot while having a conversation saying, 'If I had had a conversation like this with Tae mu, it would have been really like this'. I think it was possible that such warm scenes with all their heart were able to permeate the viewers, making it such a happy drama.
Numerous lines such as 'You are good in many ways and 'Baby' became a hot topic. What was the most difficult line for Ahn Hyo-seop?
Apparently, there were quite a lot of slurred lines from start to finish. At the beginning of the filming, there were moments when he expressed Tae mu's narcissism mixed in, and it was difficult at first to say lines that boast his specifications to his grandfather, or Hari such as 'Large Dog Man' or 'Person of Money' was in trouble among friends. These are the lines that Tae mu, who felt he was in trouble, wanted to protect in his own way.
In particular, there was a line that said, "I was heartbroken" looking at Hari. He doesn't usually say that when he has a heart attack, he feels his heartbeat. It was a big task to tell the other person right away, and it was a shock that actually made my heart pound.
What did you gain from playing Kang Tae-moo?
I have gained a lot of confidence. I don't know if It came from Kang Tae-mu or if I got it from working with people in a good field, but it could be both. I think I have become more confident in the story I want to tell. If there is something similar between Tae mu and me, it is that he doesn't open his heart to people very well.
You received a lot of love both at home and abroad to the extent that 'Business Proposal' ranked second in the world. Was there an impressive response from viewers? Can you feel the recent increase in popularity?
I knew that k-drama content was getting more and more attention, but I didn't really know that it would get this much attention. I have been able to even think happily that if any work contains sincerity, it can transcend differences and work for everyone. There were a lot of reactions from people around me, and each one of them impressed me. It seems that I looked through the writings that loved the company, or the writings that were written for finding shortcomings, with a grateful heart.
It seems that he tried to accept it humbly by taking a step back only with a grateful heart, recognizing that just as there are personal tastes, they cannot suit everyone's taste.
If it's a point where I'm feeling the popularity recently, even my old friends who don't see my work often see 'Meet the Guy' haha.
From 'Romantic Doctor, Teacher Kim 2', 'lover of the red sky', and 'Business proposal', you have digested various characters that some people do not know. Was there any pressure to change the character?
There seems to be no pressure to change. Rather than feeling a burden, I thought it was a fun and profound work that allowed me to get to know a new character, so I think I prepared with all my heart every moment.
Since the time when the "lover of the red sky" finished Haram and the start of Kang Tae-moo's match-up with men were a little close, I tried my best to make sure you can see each role well.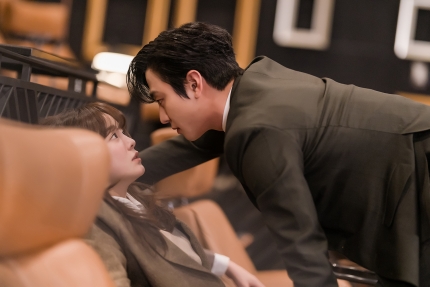 You have recently established yourself as a leading actor in your 20s through many works. What is your goal as an actor?
Rather than having a new goal because of further growth or increased interest, I am always thinking of the original motto of life, 'every moment, now, to do my best with sincerity'.
I will continue to love this job in the future, so I want to take on various roles through many works. And apart from the results and achievements, there is a wish that all moments in the field are happy.
Is there a genre or character that you would like to play anew in the future?
I have played roles that are outwardly conspicuous and just, but I also want to try roles that are easily broken or evil. Also, I wanted to do a school thing, but I am looking forward to being able to come into contact with the work 'Into Your Time' at an early age. Try on a school uniform.
With 'Into Your Time' as your next work, you are continuing your non-stop walk, but how do you feel about continuing your stride? What are your plans for the rest of your activities in 2022?
After the meeting with the company is over, we are in the process of filming a work called 'Into Your Time'. Kang Tae-mura had a clear and strong personality, so I thought a lot about acting another character, but I am working on it step by step.
First of all, the first goal is to put as much passion into the work as possible and finish it safely, and although it is a story that is repeated every time, I want to create an opportunity to meet the fans as well. I also want to meet the fans.
What would you say to Kang Tae-moo?
Tae mu! It feels weird. I think Tae mu will like 'Taemu-san' more. "Kang Tae-moo! You are a person who can receive enough love, so I hope you will be happy for a long time while sharing that love with Hari."
Finally, a word to the viewers who loved 'Match-a-man'
With the great support of the viewers, the match-up came to an end in love. Tae mu, Hari, and Ahn Hyo-seop are now able to draw their own happiness. Thank you to all the good people, staff, director, writer, colleagues, viewers, and fans who worked hard for this.