A warm daily drama 'Bravo My Life 2022', which will infuse healing energy, finds a new home in the theater.
On the afternoon of the 11th, through the KBS YouTube channel, the online production presentation of the KBS 1TV daily drama 'Bravo, My Life 2022' (directed by Seong Jun-hae, written by Koo Ji-won) was held. Director Seong Jun-hae, actors Nam Sang-Ji, Yang Byung-yeol, Lee Si-gang, Cha Min-Ji, Seonwoo Jae-deok, Park Hae-mi, Lee Han-wi, and Kim Hee-jeong attended the event.
'Bravo, My Life' is a drama about a single mother Seo Dong-hee (Male Sang-Ji) who chooses to become her nephew's mother and struggles for her world. Through Seo Dong-hee, who lives her life with an attitude that does not lose hope even in the worst situation she encounters in an instant, it is expected to provide deep comfort and sympathy to the small screen.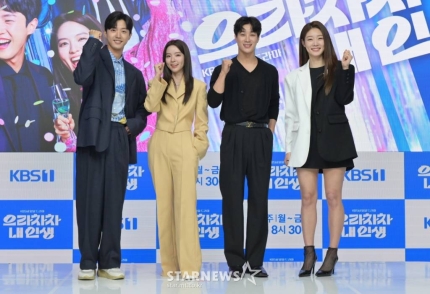 Director Seong Jun-hae revealed his intention to direct, saying he wants to give strength to many people through his work, as revealed in the title of 'bravo My Life'. Director Sung said, "Everyone has been having a hard time due to the pandemic for over two years. Even though we did pre-production, the filming conditions were difficult due to Covid-19. We struggled to keep our promises with the viewers." I planned 'Bravo My Life' to make a work that can be done."
Writer Koo Ji-won and director Seong Jun-hae of 'Summer, Take Care of Me', which recorded the highest viewership rating of 25%, are expected to work together once again for this work. Director Seong said, "It started with the story of 'We can do this with one love'. We struggled together and decided to become single mothers voluntarily. I worried a lot, but the direction of daily dramas can change depending on the feedback of viewers. I think we should discuss it."
READ ALSO: Ahn Bo-Hyun and Jo Bo-ah: In Military Prosecutor Doberman', start a romance with pink hair.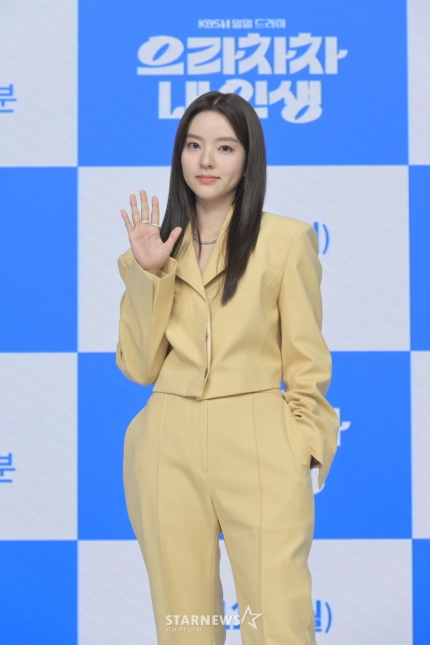 Nam Sang-ji takes on the role of Seo Dong-hee, a single mother who decides to become the mother of her nephew, and who lives fiercely to succeed as a designer. Nam Sang-ji, who introduced the role as "a strong and bright character," said, "When I received the script, I read it in one sitting. As an actor, choosing to be attractive came to me," she explained. She continued, "I had never imagined or had indirect experiences of becoming the mother of her nephew, so I thought about how to express it in a sincere way. So she became Donghee and is writing a diary."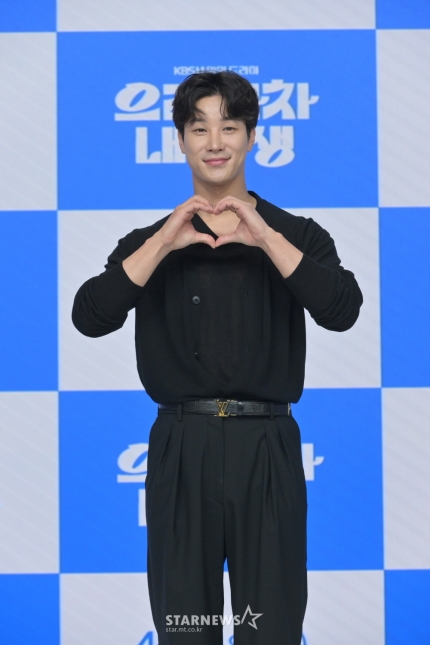 Yang Byung-yeol takes on the role of Kang Cha-yeol, a second-generation chaebol who loses his parents early and is adopted by his younger father. He said, "When I saw the script, I laughed and felt a warm energy. Yang Byung-yeol, who took on the lead role for the first time in his work with Nam Sang-Ji, also expressed his determination to "do well". Lee Si-gang says "The script was very good," and said, "It should come out with an audience rating of 30%." After 'Secret Man', he once again took on the villain role in a daily drama, introducing Kang Seong-work's character, saying, "He is evil but loves only one woman until he dies."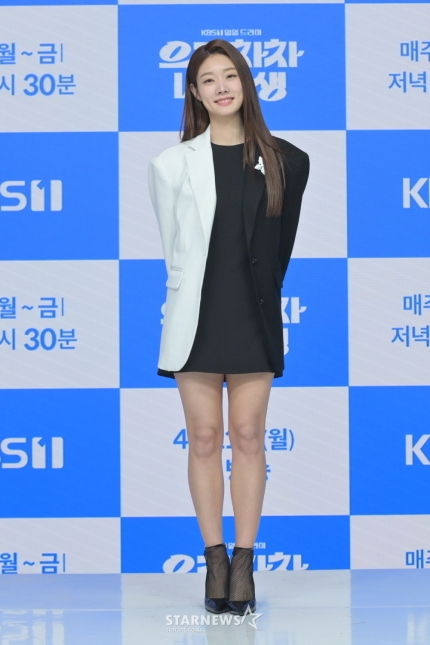 Cha Min-Ji, who takes on the role of Baek Seung-Joo, a career woman with beauty and ability, said, "It's not enough, but I will work hard with many senior colleagues."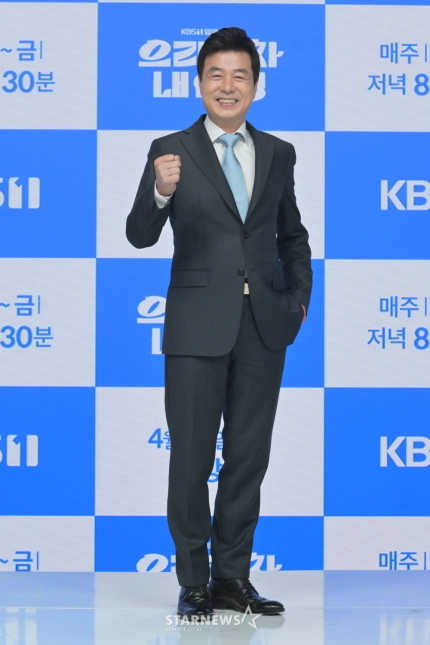 Seonwoo Jae-deok takes on the role of Kang In-Gyu, the representative of Inha Fashion and Kang Seong-Wook's father, and Park Hae-mi takes on the role of Kang In-Gyu's wife and Kang Seong-Wook's mother Choi Mi-Kyung. Kang In-Gyu adopts his nephew Kang Cha-yeol when his brother, whom he had a deep friendship with, dies, and Choi Mi-Kyung is a character in deep conflict and confrontation with her husband, Kang In-Gyu, who favors Kang Cha-yeol.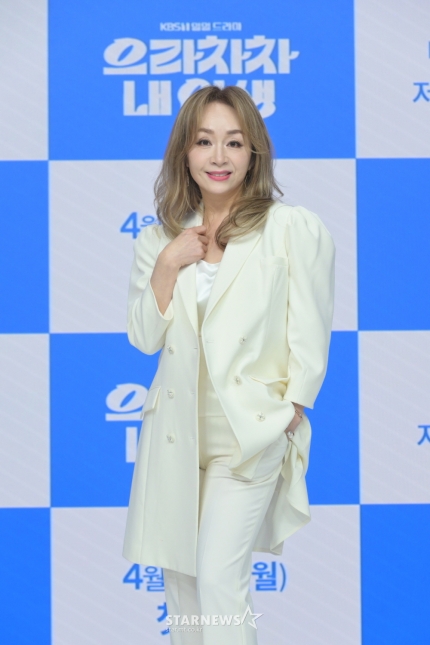 Seonwoo Jae-Duk introduced, "It's been a long time since I received a warm script. It's a drama with fairness and common sense. I played the villain in my previous work 'Red Shoes', but now the role is my own." Park Hae-mi said, "I'm coming out as a red bean mom again. Please don't misunderstand me because I'm not really my true self." "This work is excellent. If I play the villain, I will try to make it tastefully and cute."
READ ALSO: Top 30 most popular Korean actors in march 2022: Jung Hae In almost caught up with Hyun Bin,…
\Lee Han-wi takes on the role of Kim Jeong-ho, Seo Dong-hee's uncle, and Kim Hee-jeong as Seo Dong-hee's aunt and Kim Jung-ho's wife, Seo Seong-suk. Lee Han-wi said, "I'm confident that this drama' will be in the top 3 of my masterpieces. Personally, I'm looking forward to it a lot." Kim Hee-Jung expressed her affection for the work, saying, "The characters are all alive and colorful. Although daily dramas are disappearing these days, there are still many people who love them."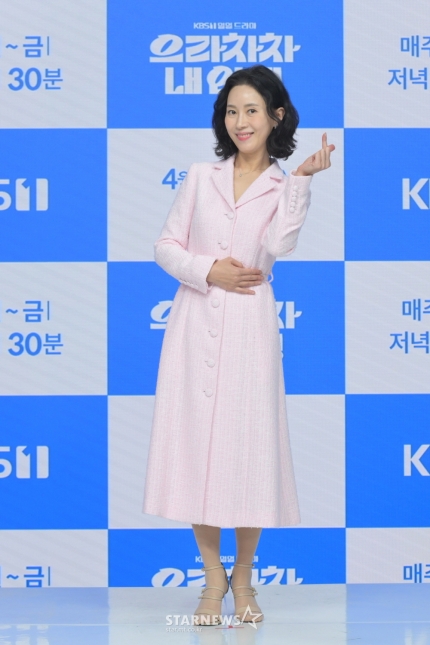 Director Seong Jun-hae expressed the work as "a vaccine for the heart" in five letters, confident of a warm drama. Seonwoo Jae-deok wished for the box office success by saying, "We aim for 35%." 'Bravo My Life' will be broadcasted for the first time on April 11, 2022, at 8:30 pm on the same day.