After coming to the US, Hyun Bin and Son Ye Jin started there sweet honeymoon trip. However, this couple has a lot of trouble when they always have fans to follow.
Recently, on the Internet appeared a clip recorded by a netizen in the US. Accordingly, this person happened to meet and continuously followed the filming of Hyun Bin and Son Ye Jin. However, as soon as Hyun bin discovered that someone was filming the clip behind him, Hyun Bin politely gestured with his hand to stop this action.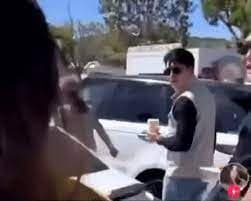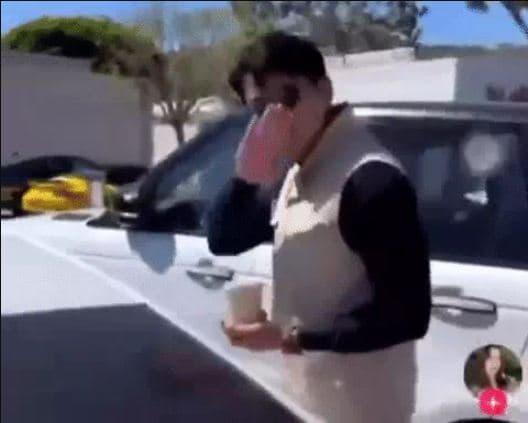 This action was similarly shown by Hung Bin to protect Son Ye Jin when a group of fans wanted to take a photo of the couple when they just appeared at the airport in the US .
This expression shows that Hyun Bin does not want to be filmed or photographed during the time he enjoys his honeymoon with Son Ye Jin. However, the clip about Hyun Bin's actions quickly caused controversy among netizens with mixed opinions. Some anti-fans believe that the actor showed a somewhat arrogant attitude when he refused to take pictures of fans. But most of the comments spoke in favor of the actorHyun Bin took action to protect Son Ye Jin when he went to the US for his honeymoon.
READ ALSO: Young Lady and Gentleman -Twenty-five Twenty One: dominated the real-time Twitter trend
They think that this is a honeymoon, a personal schedule, so they need a private space. Moreover, during the process at the airport, Hyun Bin refused to take pictures, but he still showed a polite attitude and waved to fans. Besides, at the airport, there are constantly people not wearing masks approaching the couple, so Hyun Bin's act of protecting Son Ye Jin is very normal.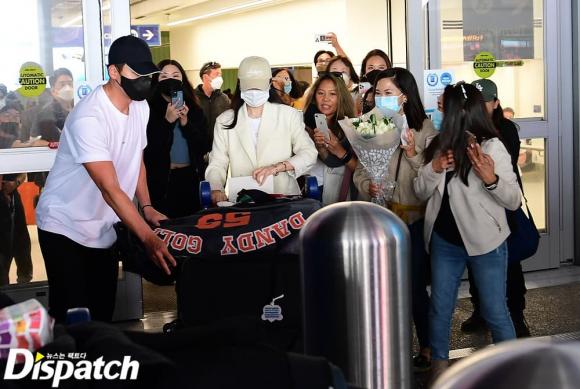 Fans expressed it's sad to see the two getting tired of the excessive attention, even after they've left Korea. They continue to experience similar circumstances while traveling abroad. At least in South Korea, privacy is protected to some extent. When videos of them were spread abroad, some people were angry: 'Too much concern makes people tired', 'Please protect their privacy'…
Korean media emphasized that the honeymoon trip is a private space for them to take care of each other and enjoy privacy and happiness. They are two top stars, but invasion of personal privacy is still difficult to accept.