JYP Entertainment announced on 2PM's official SNS channel on April 27that 2PM, 7th full-length album 'MUST', released on June 28th last year, will be officially released as an LP version on May 23rd." 2PM repays the great love sent by domestic and foreign fans through "MUST' LP Version.
"MUST' LP Ver.' is composed of a total of 10 songs from the previous album, including the title song 'Must', and unpublished trailer poster cuts that have never been released before will be included, increasing the value of collection. On March 7th, member Wooyoung listened to samples of the LP album in 2PM's official V LIVE channel's personal content 'LP Listening' and shared precious memories with fans. It is expected to be a present.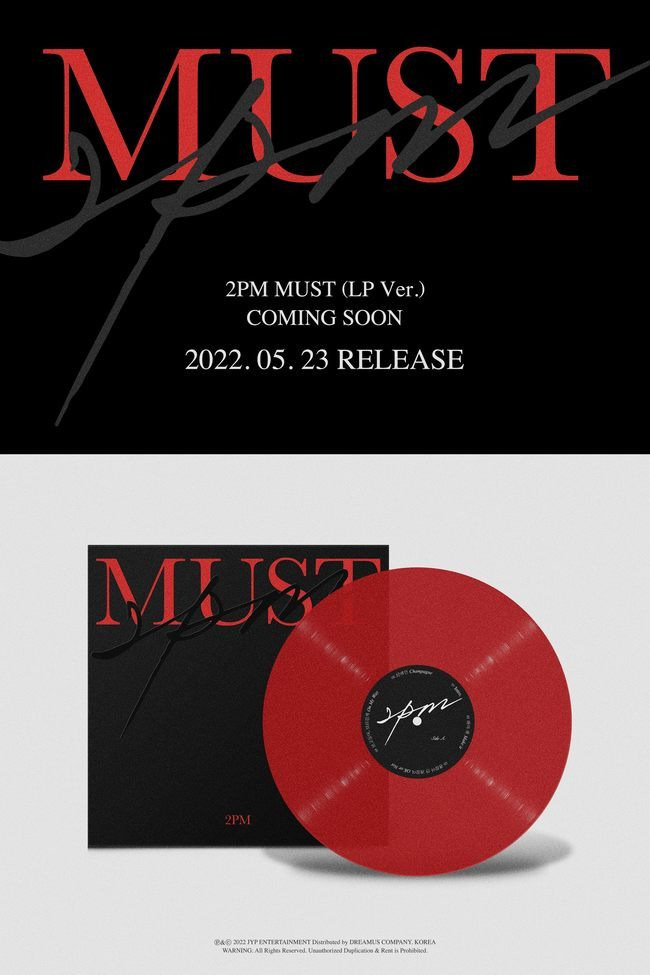 The 7th full-length album 'MUST' is a work that announced '2PM's 6-member comeback' after 5 years, collecting a hot topic. Starting with Wooyoung, who created the title song 'Must', JUN. K (Jun-K) and Taecyeon put their names on the credits for 7 songs, and the members actively participated in the overall planning of the work to complete the album 'The Most 2PM Down'. Immediately after its release, it topped the domestic and foreign music charts and album charts, and showed off its presence and health by achieving its best performance in various indicators such as album sales and YouTube views.
READ ALSO: "EXO's Chanyeol cursed his finger".A witch hunt with only speculation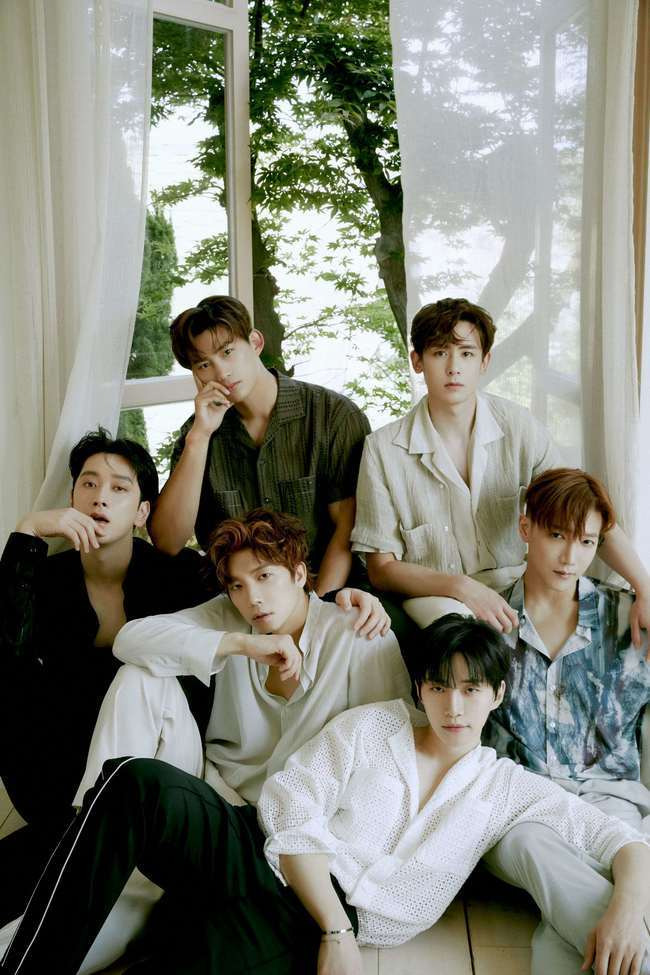 Recently, the members are actively conducting individual activities and reaching out to their fans. Nichkhun has proven his high global popularity by appearing in overseas entertainment shows and movies, and is communicating with fans through 2 PM's official V LIVE channel personal content 'Omniscient Kunshi Point'. Junho was nominated for the Best Actor Award in the TV category at the 58th Baeksang Arts Awards and was nominated for the Best Actor Award at the 34th Korea PD Awards. He also confirmed the appearance of the drama 'King the Land' (working title, playwright Choi Rom) as his next work, and heralded the charm of the rom-com male.
JUN. K and Wooyoung will hold '2022 FAN-CON '115430' on April 30th and May 1st at Blue Square Mastercard Hall in Yongsan-gu, Seoul. On the 1st, online paid live broadcasting through the Beyond LIVE platform will be conducted simultaneously and have a good time with global fans. The two members are expected to show off their 'professional musicians' with their colorful performances as well as splendid talks.
Meanwhile, the LP of 2PM's 7th album 'MUST' will be officially released on May 23, and reservations can be made on various domestic music sales sites from noon to 22 May.
(Photo=JYP Entertainment)
Source (1)