Actress Im Soo-Hyang opened up directly regarding the controversy over the overlap between MBC's 'Doctor Lawyer and SBS' 'Woori the virgin'.
On the afternoon of the 4th, an online production presentation of the SBS new Monday-Tuesday drama 'Woori the Virgin' was held. Director Jeong Jeong-hwa, actors Im Soo-Hyang, Sung-hoon, Shin Dong-wook, and Hong Ji-Yoon attended the production presentation on this day.
'Woori the virgin' is a romantic comedy that takes place when Oh Woo-ri (Im Soo-Hyang), who has been keeping her chastity before marriage, has a child of Raphael (Sung-hoon), the CEO of a cosmetic group, in an unexpected accident. It is a remake of the 'Jane the Virgin' series that aired over five seasons.
The upcoming drama is attracting attention by completing the perfect combination with the casting of Im Soo-Hyang, Sung-hoon, Shin Dong-wook, and Hong Ji-Yoon.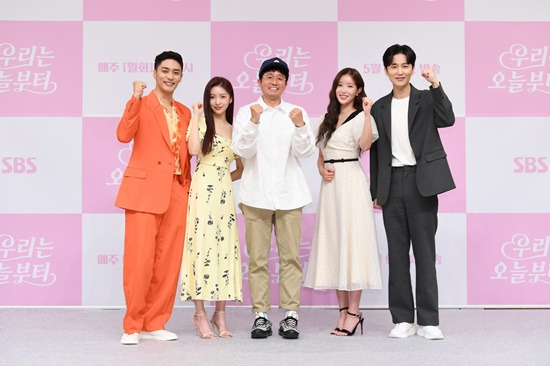 Im Soo-hyang takes on the role of Oh Woo-ri, an assistant writer for a popular drama currently airing and Lee Kang-jae (Shin Dong-wook) and has been dating for two years. Im Soo-hyang gets caught up in her unexpected situation, but in the process, she will happily lead the story of her growing up as an independent woman through her own choices.
Im Soo-Hyang said about the role of Oh Woo-ri, "I think that she is a character who can lovingly and warmly show the process of independently choosing, thinking, and growing as she gets caught up in events."
Im Soo-Hyang said, "When I saw the script, I thought, 'Is this possible in Korea?' I was very curious about the process of the protagonist making an unexpected decision and going through it. I was curious about the narrative of what happened before she kept the belief of premarital chastity."
She continued, "'Woori the Virgin Miki' is an ending hell. The director wrote that I had no choice but to watch the next episode. After watching Part 1, I waited for Part 2 and waited for Part 3," he revealed, raising expectations for the work.

Im Soo-hyang reunited with Seong-hoon through 'From Today' for the first time in 11 years since 'Shin Gisaengdwa'. He said, "Since we had a tough rookie days together, we have a friendship. We practiced acting together for six months at the time of 'Shin Gisaeng', so I had a lot of support. I was so good and reassured about the casting news." told
On this day, Im Soo-hyang also opened up about the controversy over overlapping programming between MBC and SBS.
Previously, while Lim Soo-Hyang's appearance in MBC's 'Doctor lawyer' was about to be broadcasted for the first time on May 27, the news that SBS was scheduled to air on OTT, 'We Start From Today', was urgently organized as a new Monday-Tuesday drama in May. Controversy has arisen about the arrangement.
READ ALSO: 10 hottest Korean actors in April 2022: Lee Sung Kyung out top, Lee Kwang Soo appeared for the first time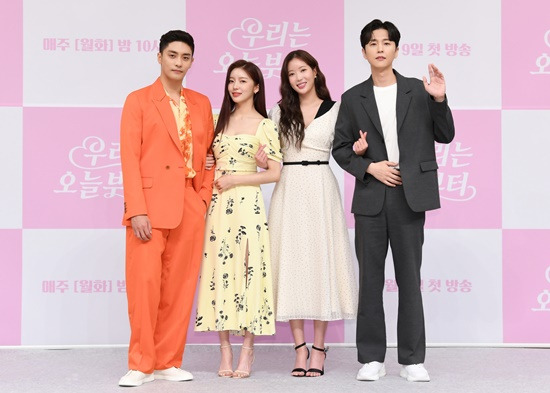 In response, director Jeong Jeong-hwa said, "I feel heavy as a director when I think of those who have suffered a lot because of this. Furthermore, he confidently said, "Actress Im Soo-hyang is controversial because I don't think anyone of my age can lose to anyone in terms of acting skills, but I think the result will be good."
Im Soo-Hyang also opened her up with difficulty and said, "I will do my best to show a good side of me, so I hope that you will look at me prettier."
'Woori the Virgin' will premiere on the 9th at 10 PM.
Photo = SBS