Hwang In-Yeop's "the sound of Magic" playing about a high school student who is forced to dream by his parents. He has an impeccable family environment and is always number one in the entire school, but he loses his dreams and what he likes. Hwang In-yeop acted like a real high school student Na Il-deung, where his heart goes out to his partner 'Yoon-ah' and ll-Deung visits the magician 'Lee Eul' to learn magic from 'Lee Eul' and encounters a new world, but gets entangled in unexpected events.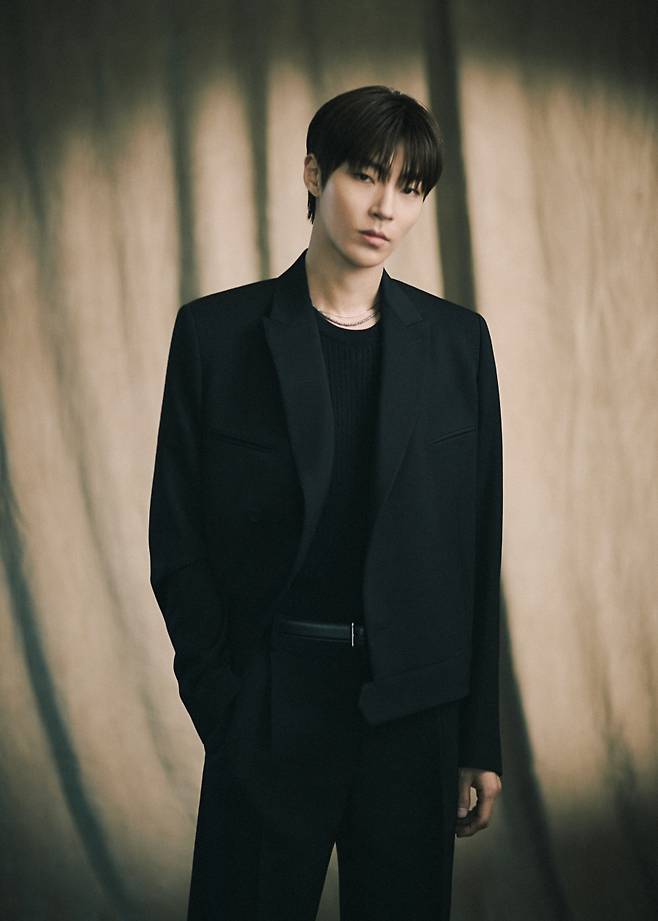 Hwang In-yup, who perfectly digested everything from his unrequited love for 'Yoon-ah' to the way she grew up after meeting 'Lee-rule in the play, said, "'Challenge' was the biggest keyword. Everything was tried for the first time. In addition, fantasy is added to it. It is an experimental and challenging work, so it was the first time not only I but the director, actors, and staff were all doing it together. Nevertheless, I was so happy. Acting made me feel happy, so the director made the scene," he said, talking about how he received this work.
Since its release on Netflix, 'The Sound of Magic' has been making global strides, ranking 4th in the world in the TV program category. Hwang In-yeop said, "It took two years from production to filming. Thank you for the love you gave us, as much as we worked hard to make it. I never imagined it would turn out so well, but it's so good to be ranked 4th in the global market. I want it to be like this." He said.
Amid the positive responses to the work not only in Korea but also abroad, Hwang In-yeop said, "My family and relatives said that they enjoyed it, and people around me liked it a lot. My parents said that this work was very warm and touching. It is a drama that encompasses generations. Other than that, the viewers also gave a lot of good reviews, but the most memorable one was 'It's like a Nile lantern.' It's the greatest joy that I was able to empathize with what I was trying to express. There were also compliments that I had a good voice. My father has a good voice, so it was a grateful compliment."
'The sound of magic' is based on a webtoon of the same name by Ha Il Kwon. Hwang In-yeop expressed his strong affection for the original, saying, "I really enjoyed the webtoon, and I also love the writer Ha Il Kwon." "I saw the original before the audition. I was immersed enough to watch it from one seat to the end, but the message was very good." He said, "I also had a burden of appearing in a work I liked, but the director relieved me a lot. I told all the actors, 'Now He continued to say that what you are expressing is a character and that is the correct answer."
Hwang In-yeop, who said, "I created a character by adding my distinctiveness while taking the basic inclination of first-class," talked about the basic inclination of 'Na Il-deung', a character who always does what is set for success and is forced to dream by his parents. He defined the character as "a boy who doesn't know what he likes because he does what he says, etc.'
In addition, he said, "I wanted to express that I have a lack of heart and that I have a wound, so I put a scratching device on the back of my neck. He talked about the differentiated character setting of the series' that he made.
The setting of No. 1 was not smooth from the beginning. Director Kim Seong-Yun thought of Na Il-deung as a tough and calm person with a determination that was hard to mix with people, and Hwang In-yeop thought of them as a cute, clumsy, and lovable person who had a cute appearance in front of the woman he likes. Hwang In-yup, who created the current ll-Deung through many conversations and consultations with director Kim Seong-Yoon, revealed the meaning of the character, saying, "'No.
Hwang In-yeop, who received a lot of comfort through this work and had many points to think about, recommended to viewers the lines of Lee Eul, "It's not about doing only what you want to do. It's about doing what you want to do as much as you do what you don't want to do. That's what you live for." did. "This line also gave me a great realization. It's a story that made me think that I need to look back and take care of myself rather than just looking ahead and running."
The sound of magic' is a fantasy music drama that tells the story of a girl who lost her dream, Yoon Ah, and a mysterious magician, Lee Eul, who suddenly appears one day in front of a boy who is forced to dream, and is currently streaming on Netflix.
Photo= Netflix
Source Daum