Money Heist Korean recently, the version of Netflix's hit series Money Heist has released a dramatic new teaser, revealing the cult star cast including Yoo Ji Tae, Jung Jong Seo, Park Hae Soo,…
The film is directed by director Kim Hong Sun and written by Ryu Yong Jae, Kim Hwan Chae, and Choe Sung-Jun. In this remake, the series will be titled "Joint Economic Area Part 1", the setting is a place divided between the two Koreas, with a mint. Right now, the mint is printing a new unified currency as the foundation for building a stable common economy. But despite people's hopes for unity, it seems only the rich are getting richer.
Writer Ryu Yong Jae, who is a big fan of the original drama, shared, "I was intrigued by the title of the remake because it not only revolves around the conflict between robbers and police, but it also adds more new layers of tension, mistrust, and harmony between the two Koreas It's a situation where gang members join forces, and the police of the two Koreas join hands to block the road of them".
The trailer has highlighted fan-favorite characters – Professor played by Yoo Ji Tae, Tokyo played by Jung Jong Seo, and Berlin played by Squid Game star Park Hae Soo. All wear the iconic red jumpsuit, with traditional Hahoe masks.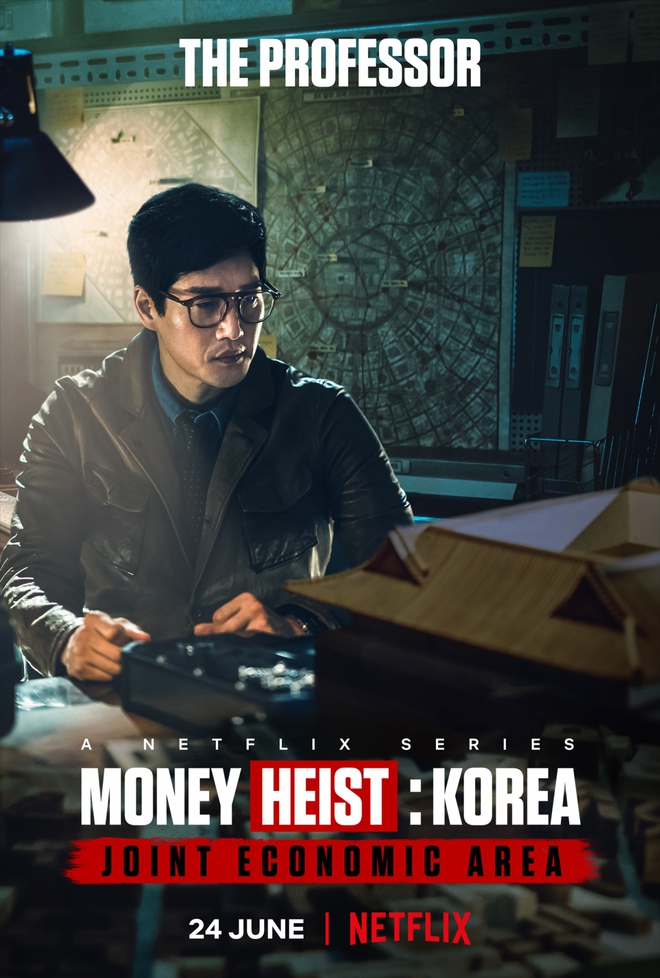 "The Money Heist original proved how great storytelling can be enjoyed everywhere, and Korean content has proven similarly powerful. We can't wait to see how the global audience will react as we combine this epic story with top Korean talent and a passionate global fan base," he added.
Money Heist: Common Economic Area part 1 will premiere on June 24.
Source K14