Actress Song Hye Kyo suddenly made a strange move on social networks.
Song Hye Kyo has always been a name that always receives special attention from the audience. Recently, the famous actress in the entertainment industry Kbiz suddenly uploaded a photo of a coffee truck sent by actor Kim Joo Heon on her personal Instagram page with the caption, "Thank you very much". 
Immediately, the above photo became the topic of discussion on social networking sites today.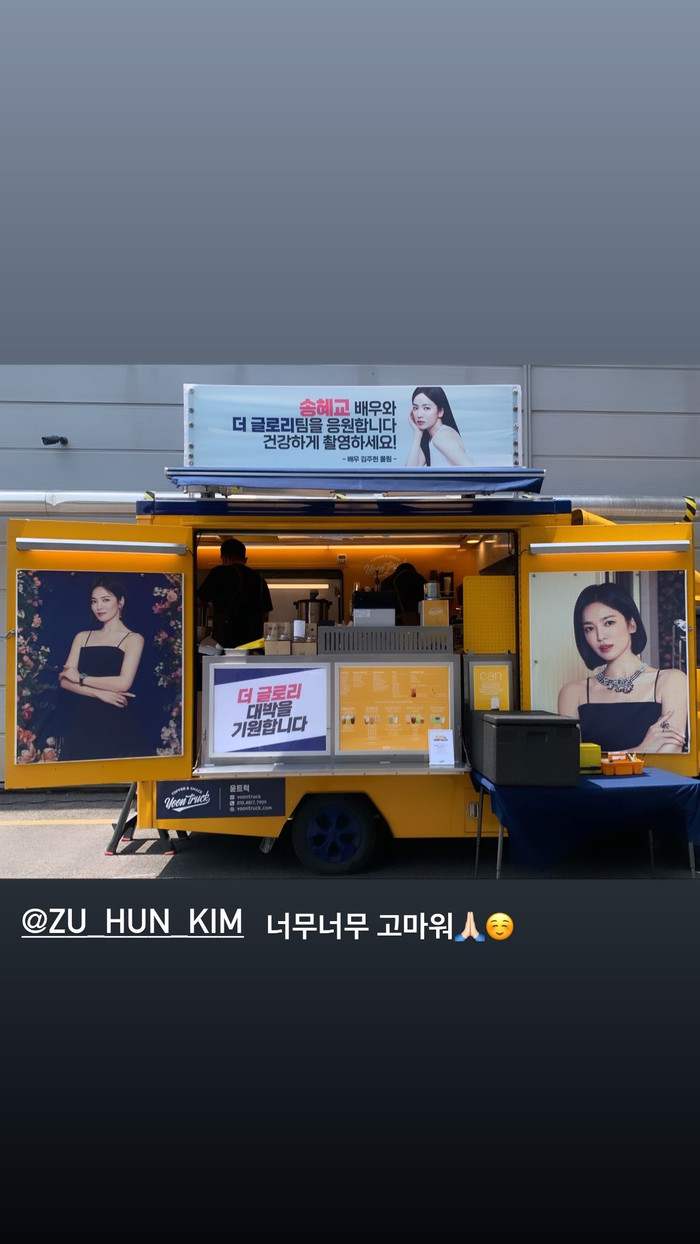 The coffee truck sent to us is beautifully designed, printed with beautiful images of a talented female artist. Not only that, a cheering banner with the words: "I am supporting Song Hye Kyo and the crew of The Glory" is also prominently hung.
Just a few minutes after Song Joong Ki's ex-wife posted the above story, many viewers questioned whether, in addition to silently supporting each other, Song Hye Kyo and Kim Joo Heon really had a secret relationship. some secret?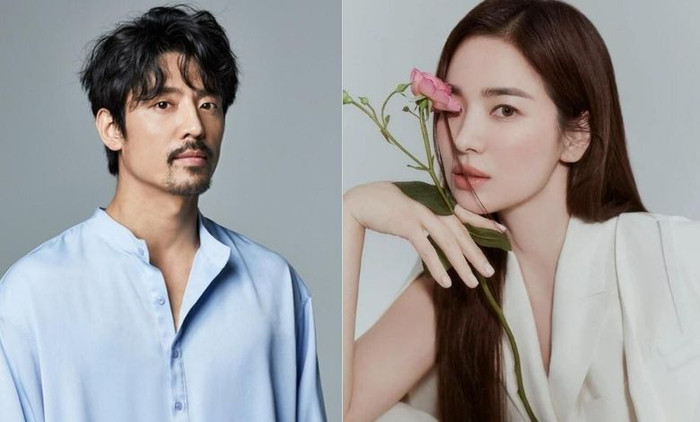 Previously, the two actors were suspected of dating when Song Hye Kyo uploaded on her account a picture of her appearance at a musical with the participation of Kim Joo Heon.
Before the question of love with Kim Joo Heon, the actress was also caught up in rumors of a "fake movie" with co-star Jang Ki Yong. Both of these actors are her former collaborators on the movie Now, We are Breaking Up.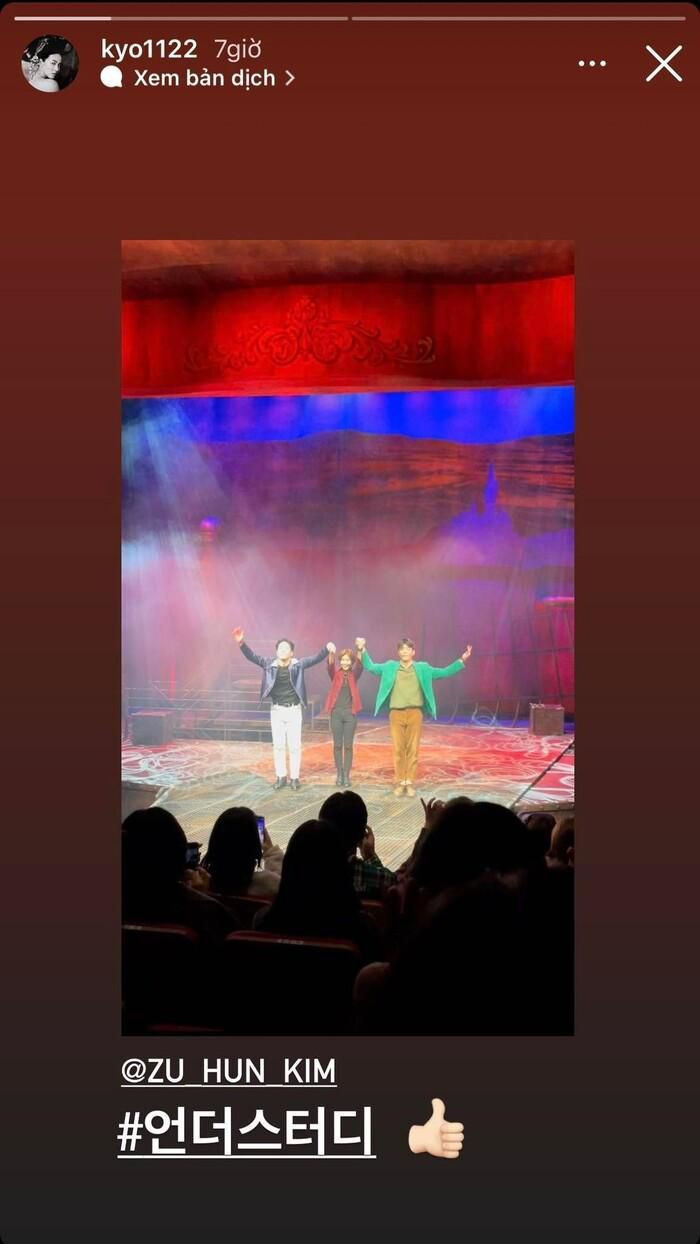 It is known that Song Hye Kyo is in the process of filming for the movie "The Glory" – the work that marks the reunion of the actress with screenwriter Kim Eun Sook – who is behind the success of the famous drama " Descendants of the Sun" . 2016. This project will be broadcast shortly and is expected to do well this year.
Source: Saostar