Office-style of Kdrama: watching the female lead of a Korean movie, we also found a lot of cool clothes to apply immediately to the office style.
Korean dramas are not only attractive with attractive content, high-quality actors and beautiful girls, but also in the impressive fashion sense of the main characters. Watching Korean movies, we also learn how to dress up to immediately apply to everyday style. Although they still wear elegant and simple office items, they always have their own ways to refresh their style and create attraction every time they appear. Here are the 3 hottest female Korean movie leads in the first half of 2022, each scoring with a different style and image. Let's admire and copy right away to enhance the style to the office every day.
1. KIM JI WON
Returning to the small screen with the drama "My Liberation Note", Kim Ji Won transforms into an elegant and well-mannered office lady. Her style revolves around familiar office items such as shirts, pants, cardigans, etc. Her fashion revolves around items with basic shapes, not too tight or fussy. The costumes also have elegant tones such as charcoal green, pastel blue, gray, beige, etc. She often wears shirts, and t-shirts with simple fabric pants, so she has a discreet and elegant set of clothes to wear. present to the office. In addition, she also does not emphasize too much on accessories or sophisticated hair and makeup to bring the most intimate and casual look.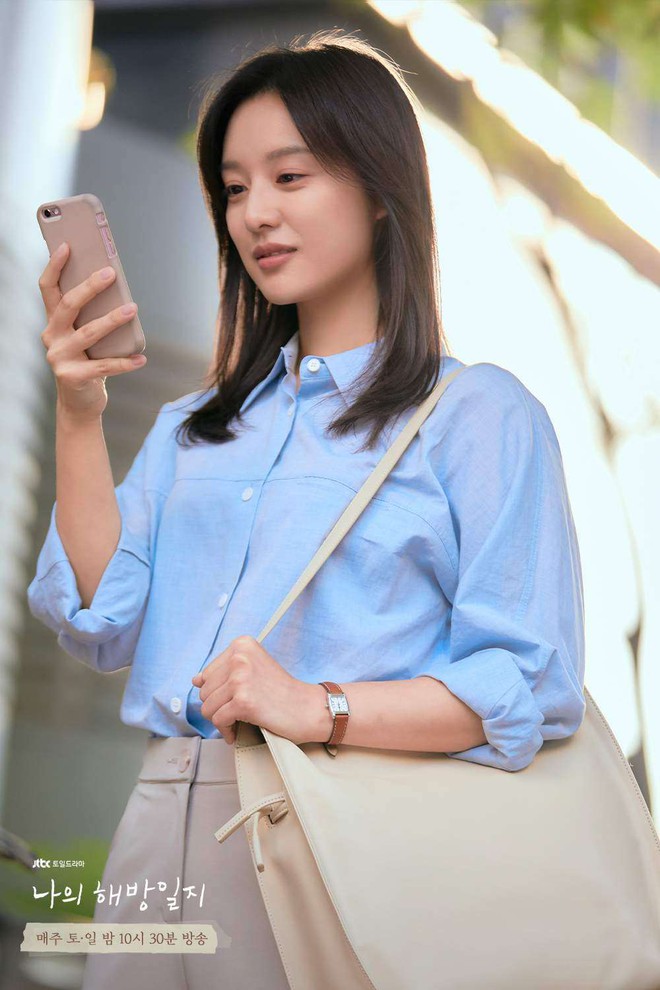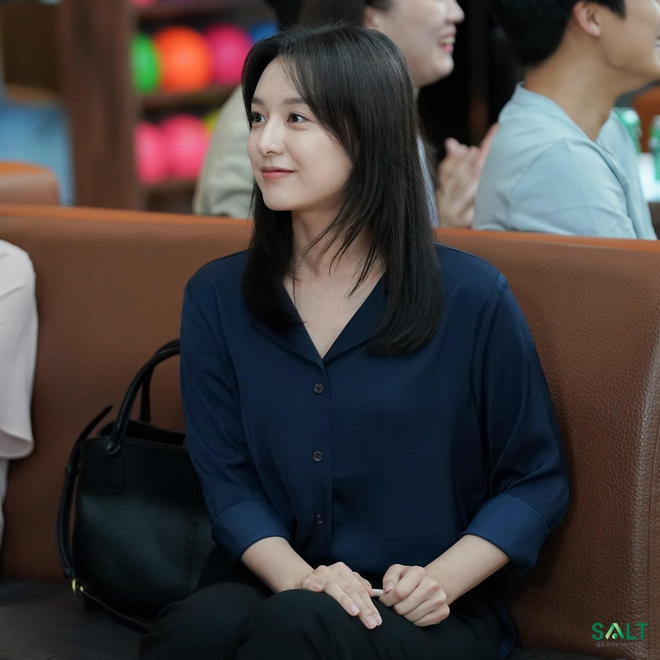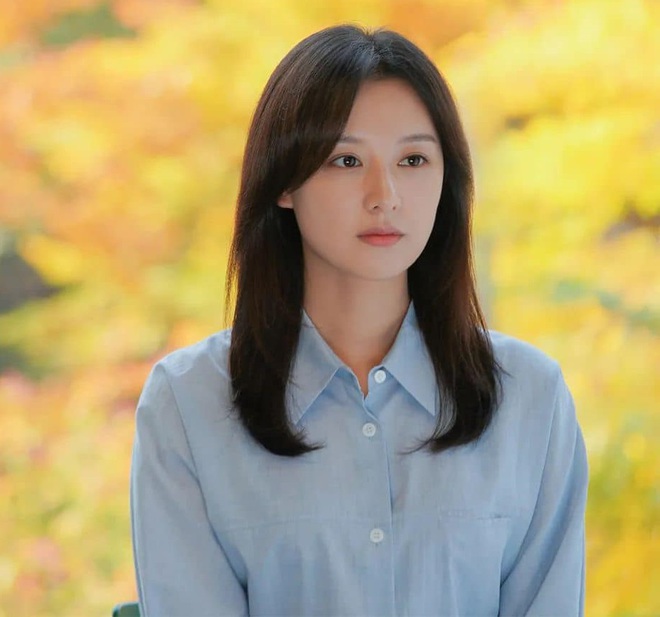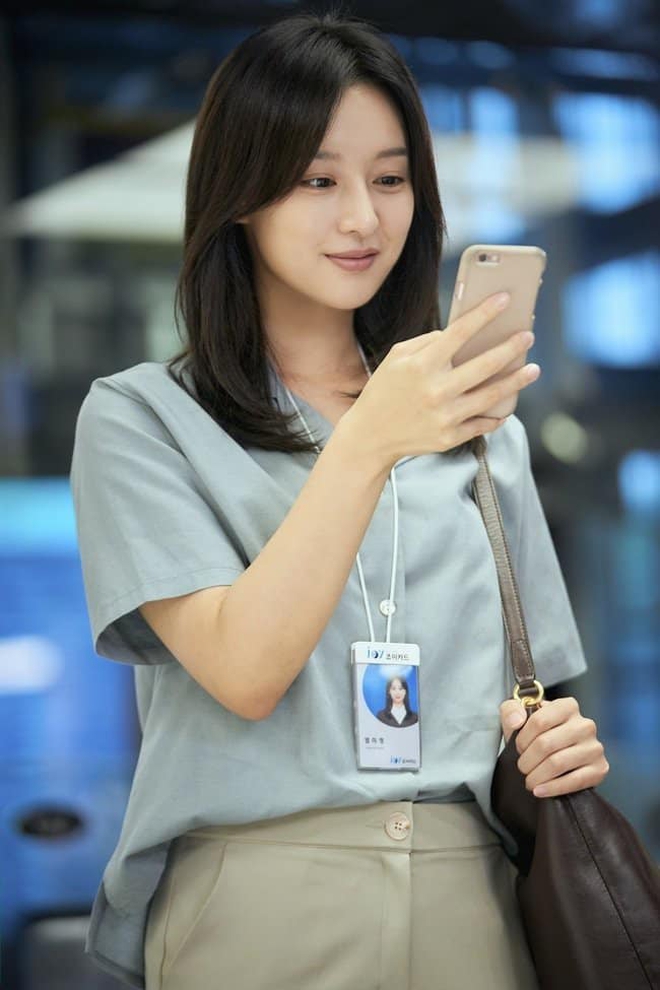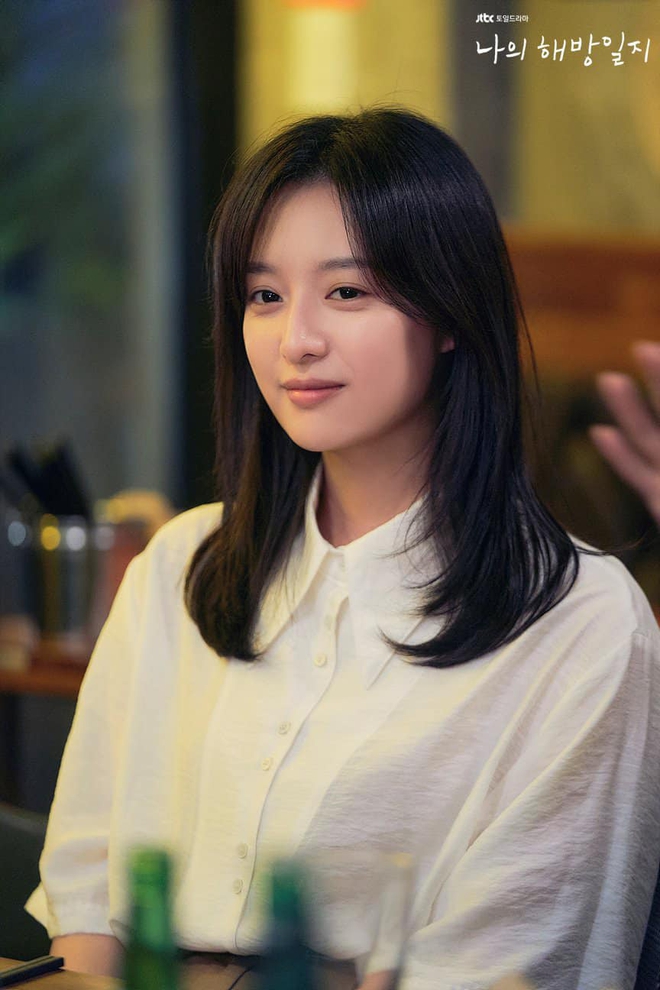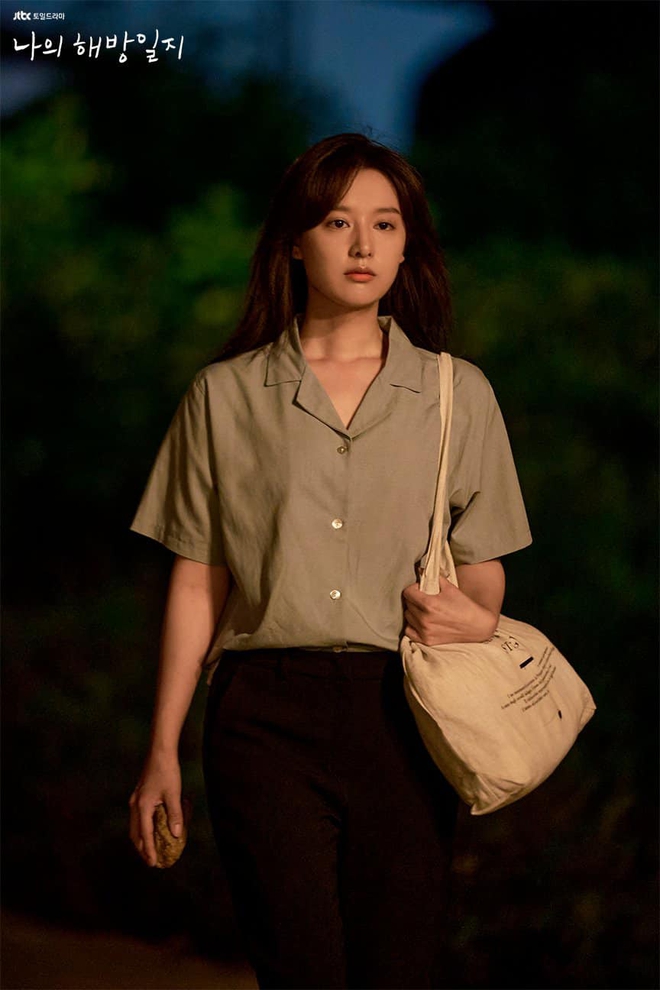 It can be said that Kim Ji Won's style in My Freedom Diary is not too fussy, disruptive but simple enough, so that any office lady can easily apply it. If you are confused about what to wear to the office every day, just copy Kim Ji Won and have a neat outfit right away.
2. LEE SUNG KYUNG (OFFICE-STYLE OF KDRAMA)
In contrast to the office lady Kim Ji Won who wears simple and elegant clothes, Lee Sung Kyung's style is much more colorful and impressive in "Shooting Star". Lee Sung Kyung's style still revolves around familiar office items such as shirts, cardigans, suits, etc., but she often focuses on stylized designs to create something new.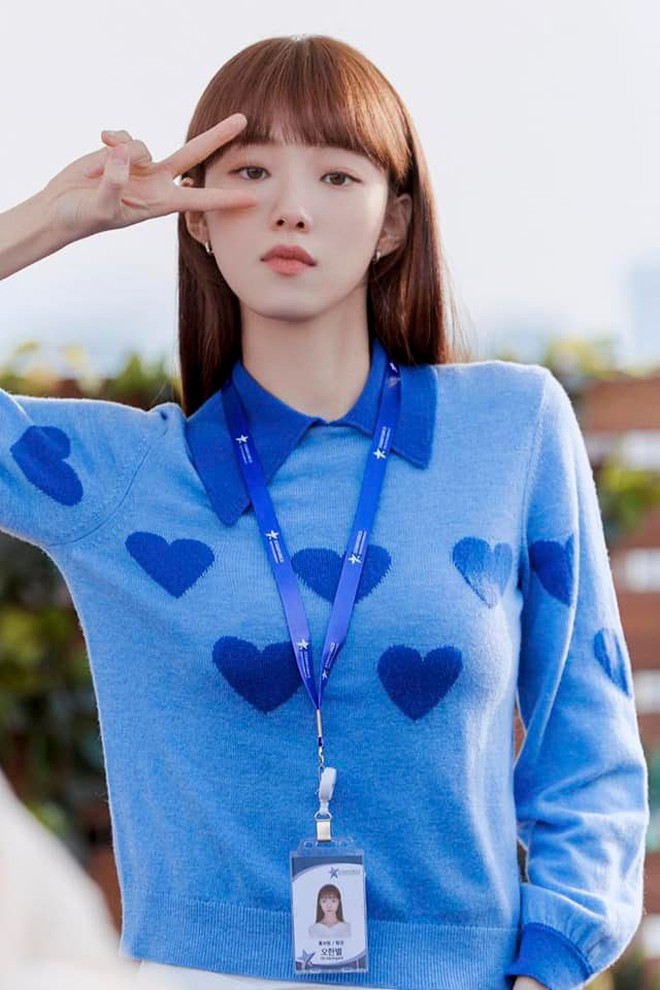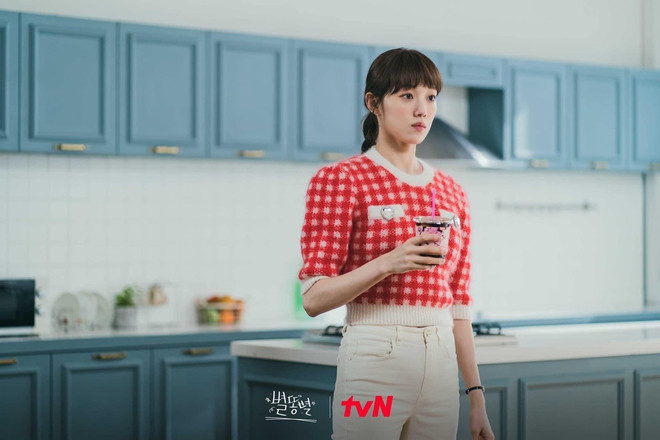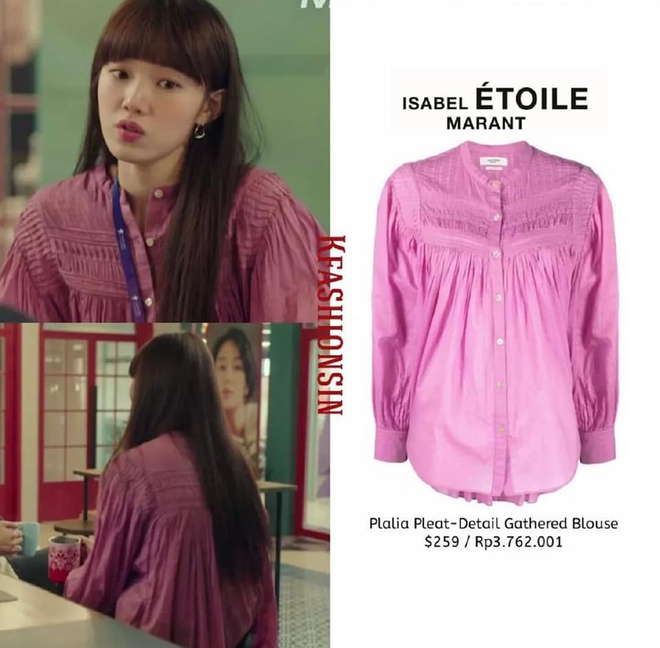 With a shirt, it can be a ruffled shirt, a lace shirt or a colorful shirt. In addition, Lee Sung Kyung also took care of items with more prominent motifs such as hearts and flowers. For the overall balance, Lee Sung Kyung will mix strikingly colorful and stylized items with solid colors to avoid confusion. In addition, she is also minimalist in accessories, does not emphasize too much.
If you are an office girl who loves a youthful, dynamic and disruptive style, then of course Lee Sung Kyung's style in Shooting Stars is a suggestion that you cannot ignore.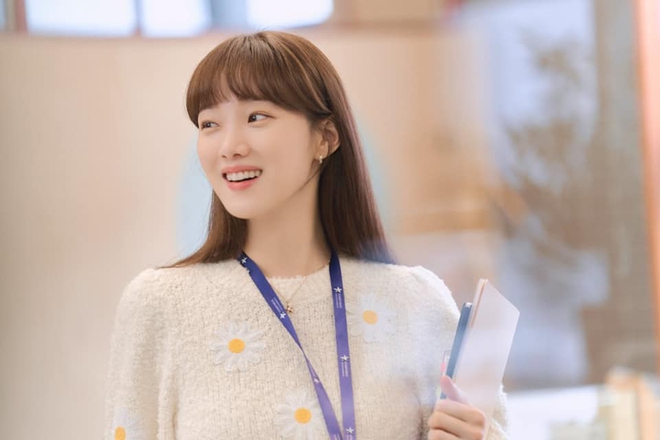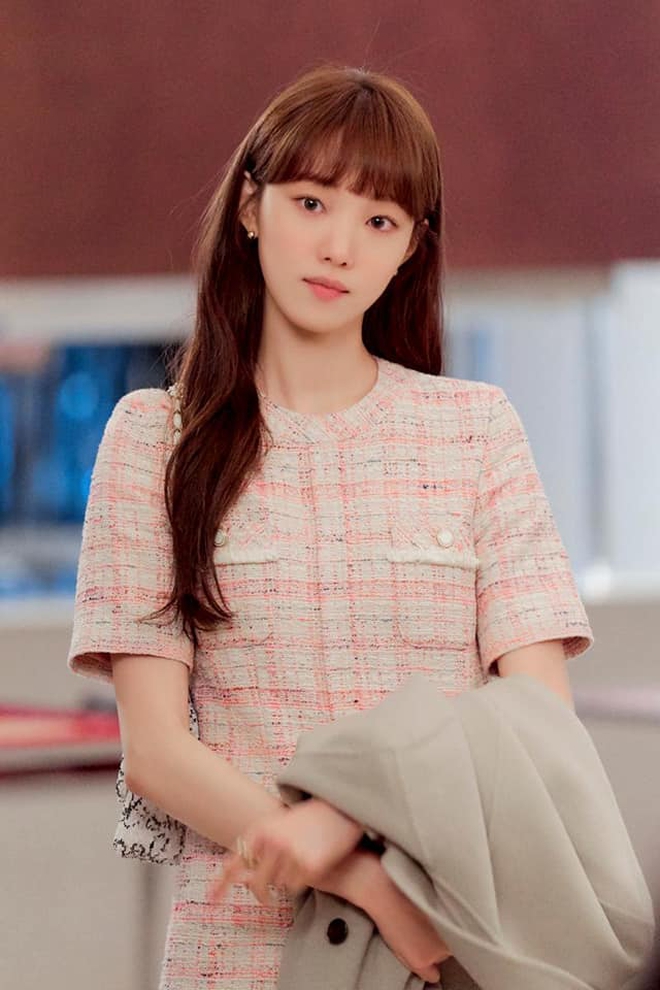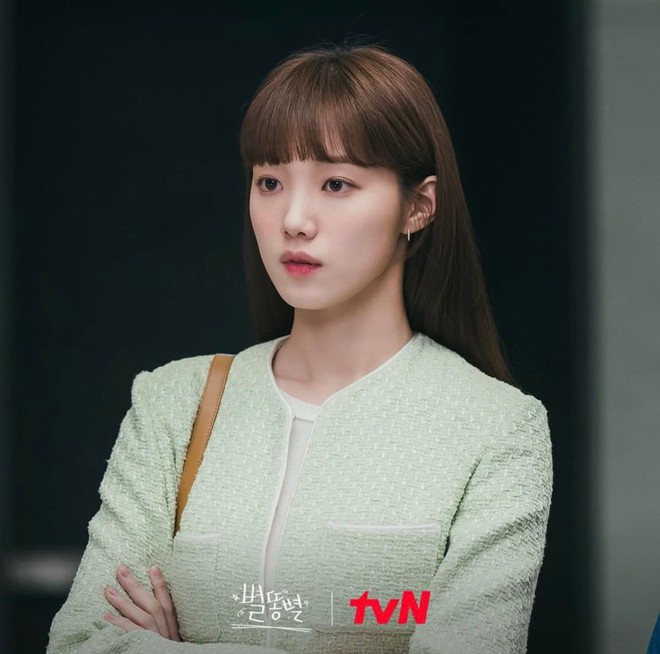 3. KIM SE JEONG
Kim Se Jeong's style in "Business Proposal" is the perfect balance of the 2 office girls above. Kim Sejeong's style is not as colorful and prominent as Lee Sung Kyung's, but it is also not as simple and gentle as Kim Ji Won's. In the business Proposal, the outfits that Kim Sejeong wore mostly have a neat figure, not too flashy, but still have more accents and stylized details to create a stylish, and attractive for the owner. Most of her outfits revolve around basic or gentle pastel colors, but thanks to the addition of reasonable accents, the overall look is still fresh and innovative. It can be said that Kim Sejeong's style has a feeling of being both thoughtful, casual, trendy, and modern, suitable for stylish office girls.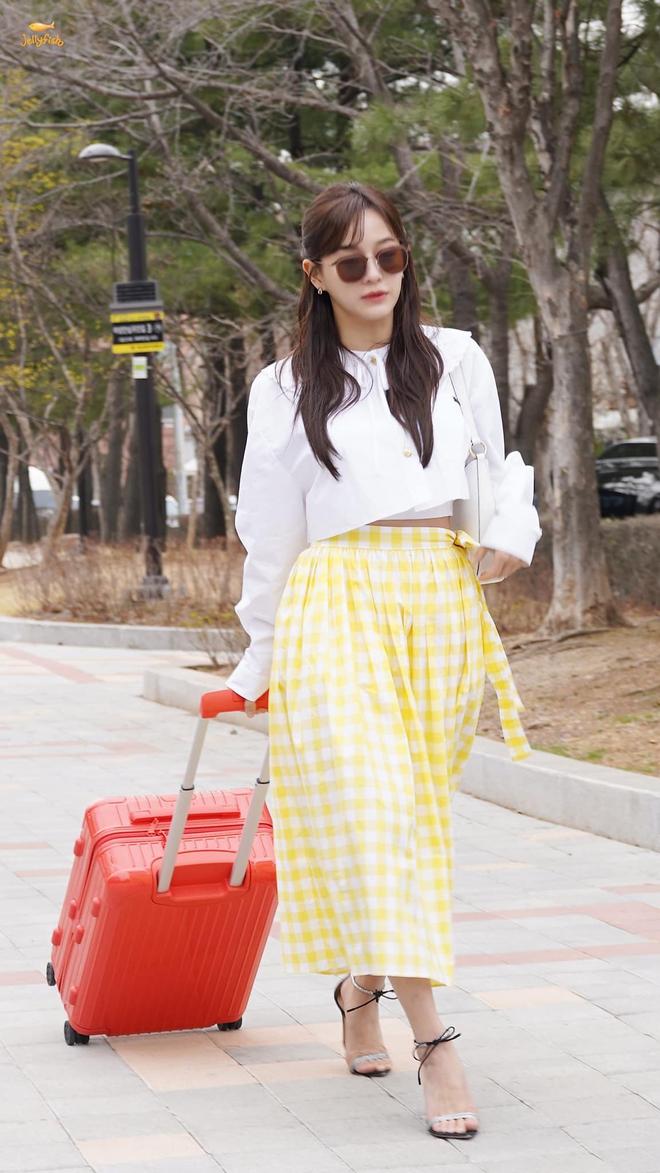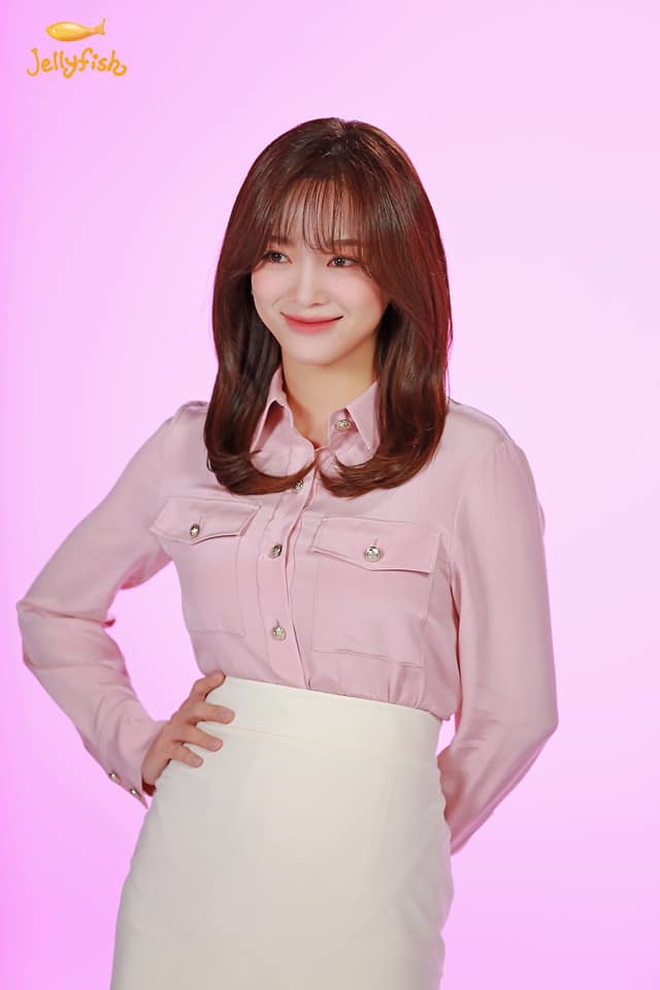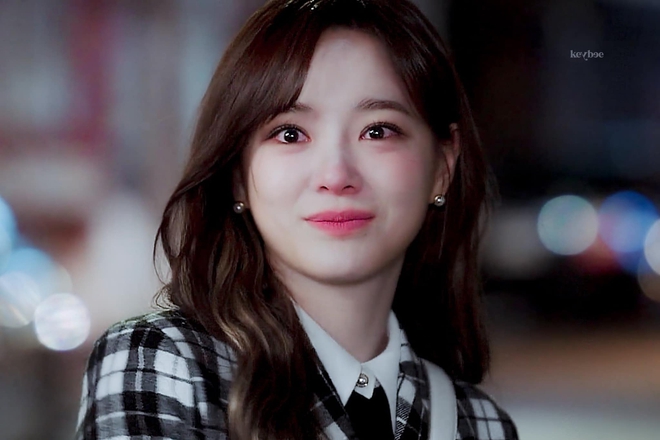 Source:K14