Rare national treasure IU at the age of 28, IU has an admirably successful career. To reach the top today, she has persevered through many difficulties.
IU today is the top female Kpop artist, not only successful in the music field but also a highly appreciated actress when she enters the acting field. To achieve the success she is today, IU has spent 14 years making art without stopping and trying, overcoming countless difficulties and controversies.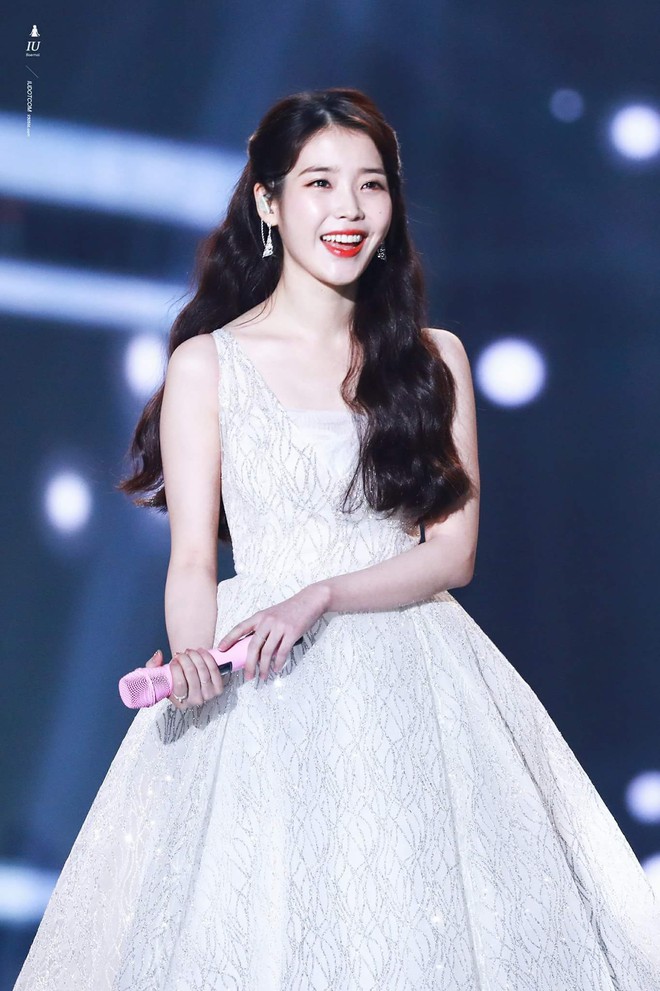 The girl comes from a poor background but never gives up on her dream
With a beautiful and haughty appearance, many people will think that IU is a genuine rich lady, living a full and affluent life since she was a child. But in fact, IU's childhood was quite difficult, and experienced many events. The difficult living situation has contributed to training, so an IU always perseveres in her efforts, not knowing the two words "give up".
The singer and actress were born on May 16, 1993, in Seoul, in a relatively well-off family. As a child, little Lee Ji Eun was sent to art classes by her parents. IU has nurtured her passion for music ever since.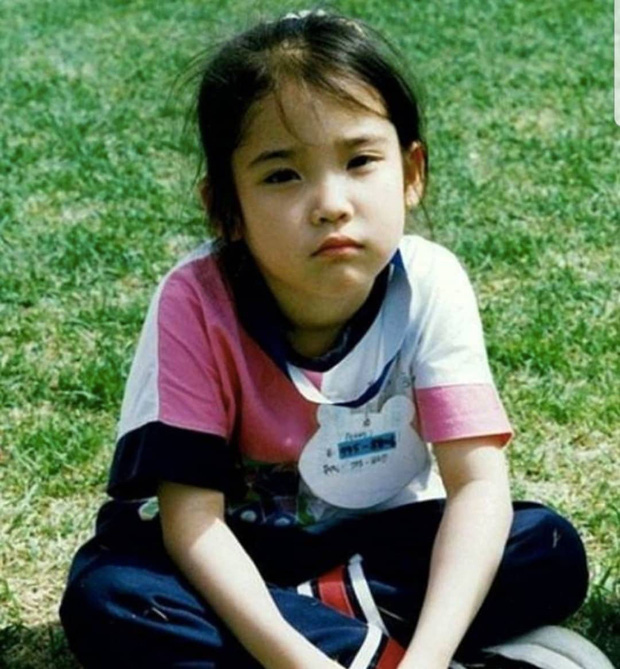 However, the peaceful time was not long, when IU's family business failed, had to sell all assets and shoulder a huge debt. IU is also not allowed to attend music classes. After that, the house was no longer there, 2 IU sisters had to live with their grandmother. But her condition is also difficult, many meals of the three grandchildren only include potatoes and vegetables because of the pursuit of poverty.
Living a difficult life is like that, but IU has never given up on her dream of becoming a singer. Being ridiculed by the people around her because her dream was somewhat unrealistic compared to her family situation, but IU still quietly ignored everything, worked hard and tried. However, success did not soon smile at her.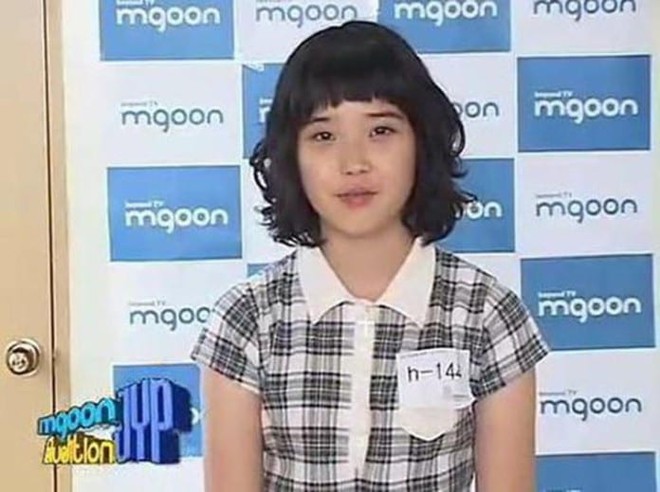 Possessing a gifted voice and cute appearance, IU has auditioned at many entertainment companies. She was failed by more than 20 companies, including the famous "empire" JYP Entertainment. Not only that, the young girl was also offered money by "ghost companies". All of this happened to IU when she was only 14-15 years old, the age when her peers were still carefree going to school, living under the protection of her parents.
Those difficulties could not extinguish IU's burning dream of singing. Finally, after much effort and perseverance, IU was accepted into LOEN Entertainment – the place that made her singer's dream come true, and has been with IU until now.
Her career is tough with a series of shocking scandals, but IU has never given up
With inherent musical talent and determination, IU quickly debuted after joining the company for only 10 months. At the age of 15, the little girl hugged the guitar and sang on stage alone. At that time, groups were the trend, it was very rare to have female solo singers. But so far, it can be seen that the decision to let IU debut as a solo artist is extremely wise.
The image of a pure, pure 15-year-old girl holding a guitar and having a beautiful voice like an angel quickly attracted the attention of the audience at that time. In the eyes of the producers, IU is a rare treasure and has a strong personality. Although receiving much sympathy from the public, it was not until 2010 that IU shined through the three towering notes in the song " Good Day ". This song has become a national hit and an Asian phenomenon, breaking every chart. Wherever the audience went, this song was heard, which helped bring IU's name to new heights.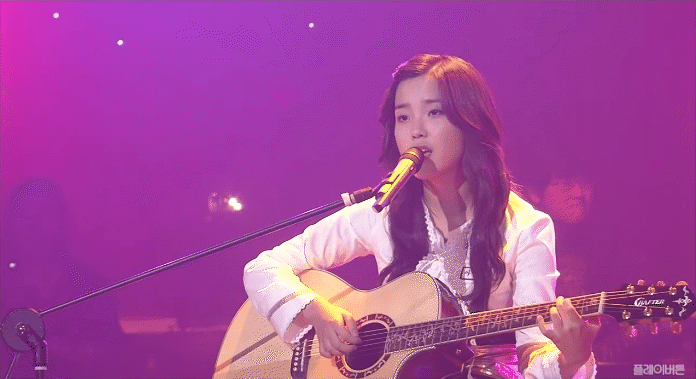 In the 2010s, IU's name covered all fronts, was a sought-after face everywhere, the owner of consecutive hits that were most loved by young people. She became an idol not only of young people, but also of audiences of all ages. IU's pretty and lovely appearance makes her called "the nation's little sister" – a title that has been recognized only with actresses. IU is the first singer to be named "national little sister" by the Korean public.
Although she soon achieved success, IU's path is not full of roses. During her 14 years of operation, she encountered scandals so big that she thought she could completely engulf her career. However, IU patiently overcame and as the pearl became brighter, her name became more and more confirmed after those scandals.
The first and most serious scandal of the female singer's career was revealing hot photos with Eunhyuk ( Super Junior ). In 2012, IU is a popular "national little sister", with a pure and innocent image. But the sensitive photo of her and Eunhyuk was revealed and immediately, her young career suffered a lot.
In this photo, IU is wearing a nightgown that a fan gave her while Eunhyuk rests his head on her shoulder and seems to be topless. IU's innocent image has collapsed because of this image. Immediately, IU's management company clarified, saying that Eunhyuk – IU is just a close senior and junior. The photo was taken when IU was sick and Eunhyuk visited her. However, this explanation is too unconvincing and makes the audience sell their faith and half doubt. Both IU and Eunhyuk were "stoned", criticized so fiercely that they had to be silent for a long time.
That's not IU's only scandal. In 2014, she was accused of promoting pedophilia in the 4th mini-album titled CHAT-SHIRE. According to netizens' analysis, the album promotion image and title track MV are related to the controversial Lolita style. The song Zeze is also said to contain offensive language.
A series of fans turned away, the public criticized IU, resolutely boycotting her music. The scandal was so big that the singer had to apologize, but netizens still kept repeating IU's mistake. Many people believe that the lyrics and images in IU's music have a bad influence on young people.
And yet, IU continues to become a "thorn" in the eyes of a large part of the audience by declaring that she did not attend university and openly dated an 11-year-old senior Jang Ki Ha. Love is not at fault, but the age gap between Jang Ki Ha and "national little sister" makes the audience controversial. The "uncle" love lasted for 4 years, and then the couple officially separated in early 2017.
The love story with 11-year-old senior Jang Ki Ha also affected IU's name in the eyes of the Korean public
Overcoming the storm, IU rose to a unique position ( Rare national treasure IU)
After a series of serious scandals, IU gradually became more private and focused on her career and improving her image. Not only achieving success in the music field, but IU also successfully entered the film industry. The actress has been acting since 2011, shining right from her first role in Dream High. However, it was not until You're The Best Lee Soon Shin, Producer and especially Moon Lover that IU was officially recognized as an actress.
In the work Hotel Del Luna , the name of actress Lee Ji Eun (IU's real name) is known throughout Asia and is fully recognized. Singers go to movies a lot, but people who are recognized by both professionals and the public like IU are rare. Hotel Del Luna has helped IU become famous with the image of a beautiful, mysterious and luxurious "sister Nguyet". The fashion of "Miss Nguyet" has become a trend in Korea as well as throughout Asia.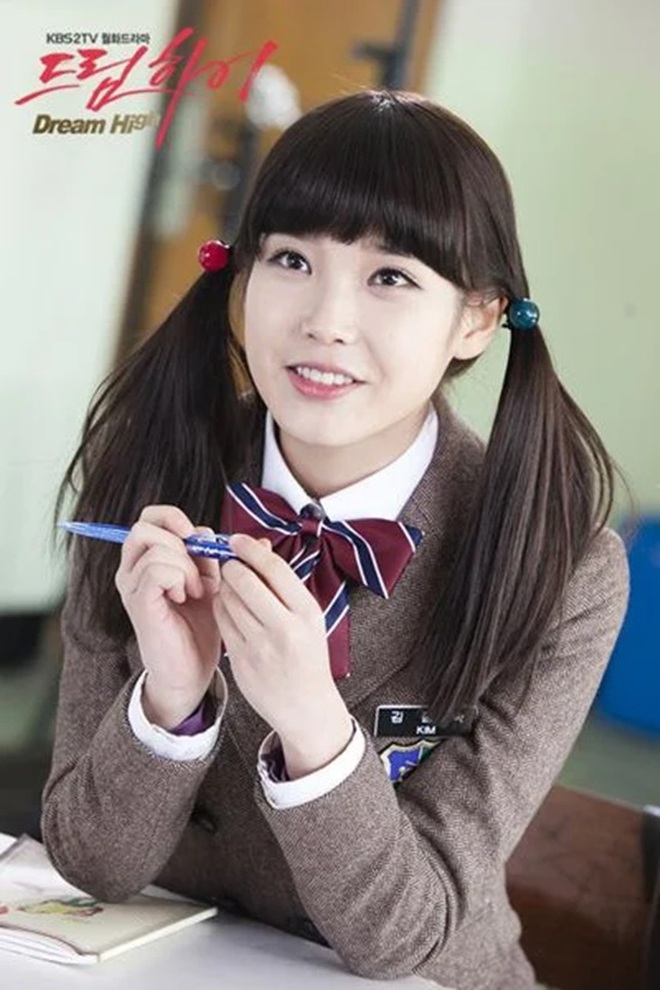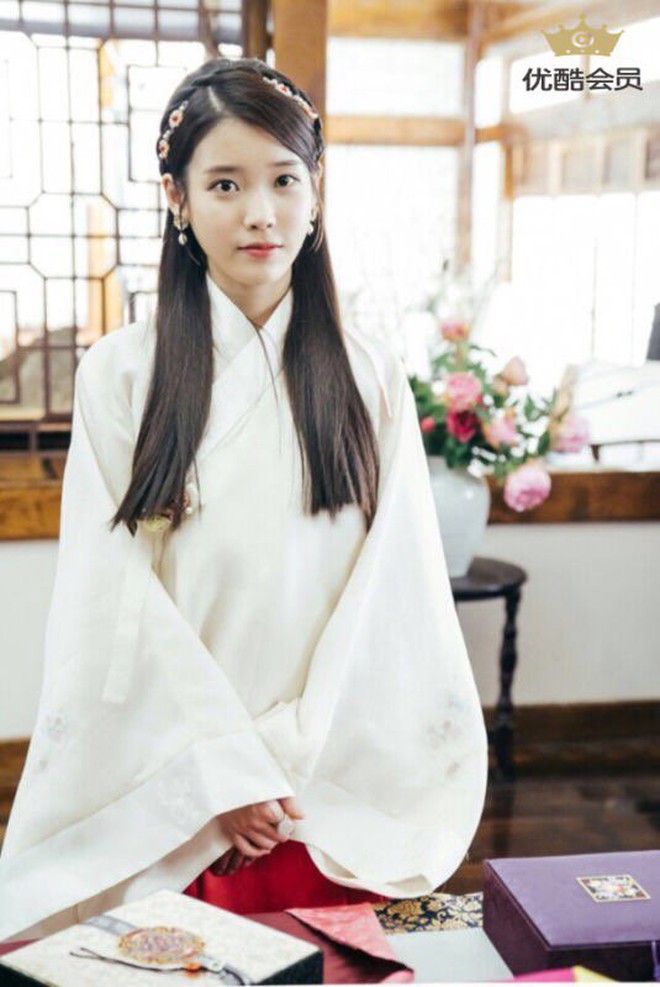 The role in Dream High and Moon Lover gradually brought IU to the public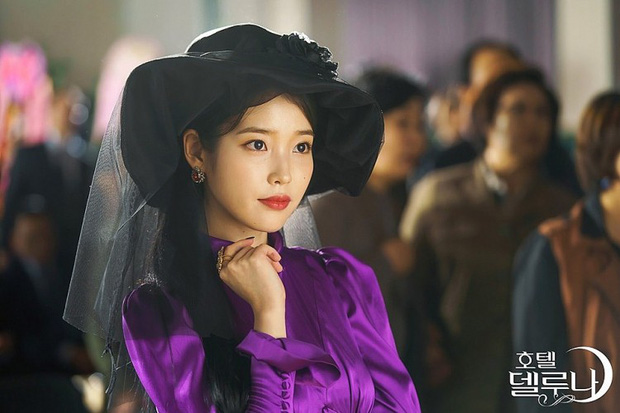 IU received a "rain" of compliments for her role in Hotel Del Luna
Now, the public seems to have temporarily forgotten the past scandals of the "national little sister". When it comes to IU, people will now remember a talented female singer-songwriter – actress. She is also an Honorary Sergeant for the National Police Agency of Korea, for her active contributions as an ambassador to prevent school violence since 2013.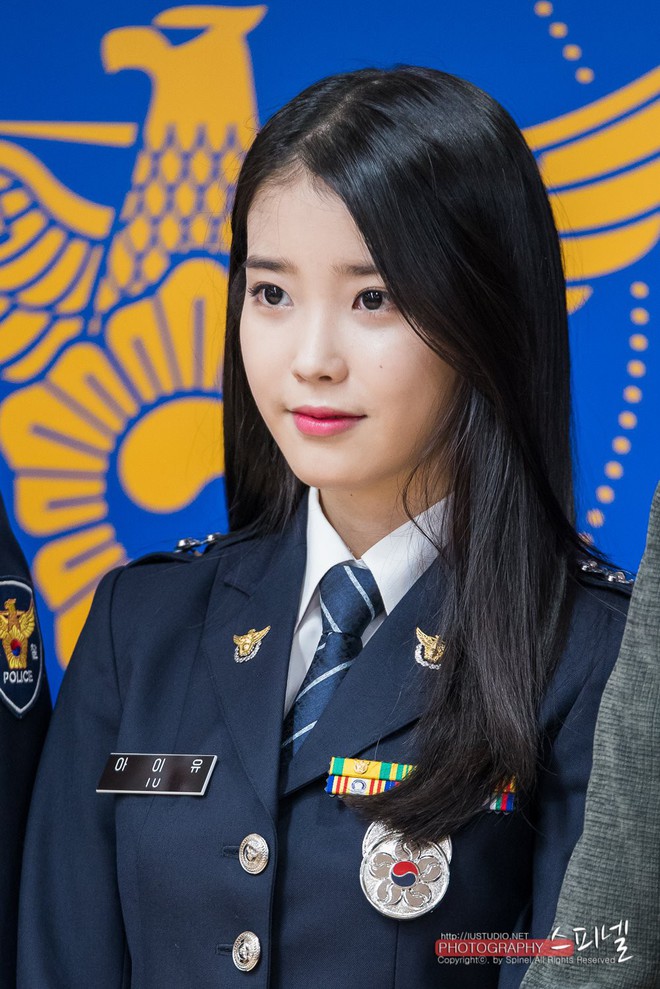 Having success in all fields, IU owns a huge fortune at a very young age. According to many sources, IU owns a fortune of $ 28 million among the richest in Kpop. The female singer also has a building worth 4.6 billion won in Gwacheon and a villa of 1524 square meters in Yangpyeong, Gyeonggi Province. The villa is where IU spends the weekend, while the 93 billion dong building is where she uses as her private studio, supports her juniors in practice, and is a space for IU's mother to do business.
Most recently, IU strongly bought a lavish penthouse in Eterno Chungdam, Seoul. This is a brand new complex, which will be completed in December 2022. IU's attic apartment is extremely lavish, with an area of ​​​​about 243 square meters, worth up to 13 billion won. She also applied for residency at the Gangnam District Office. In addition, the singer also owns several other apartments for rent located on the outskirts of the city.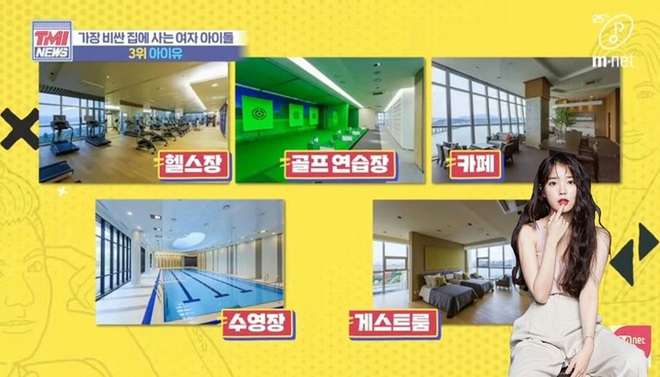 Inside IU's building in Gwacheon, Gyeonggi Province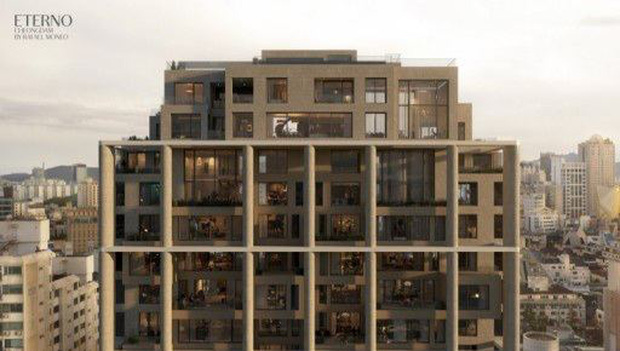 Most recently, she bought a penthouse of 13 billion won (270 billion VND).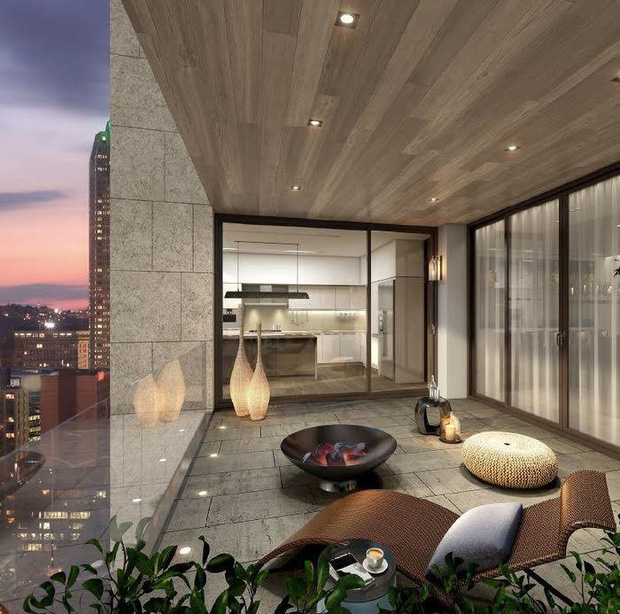 This place makes the audience stunned because it is so luxurious…
– a typical winter stew in the land of the sun – Discover Japanese Delicacies – Episode 6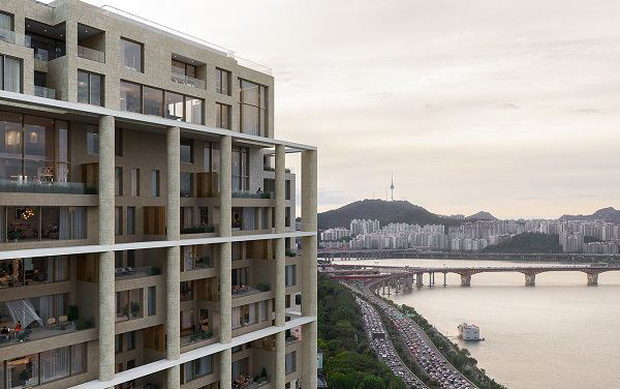 … with a classy view of the Han River
Although now a K-pop giant at the age of 29, IU has never forgotten the difficult situation in the past. She continued to spread her charitable heart, helping those in more difficult circumstances than herself. I once donated to the victims of the Sewol ferry sinking, the Gangwon forest fire, and the earthquake disaster in Nepal… a total of 600 million won. Thanks to her active social activities, in December 2019, the female singer was honored by Forbes magazine as Asia's Youngest Charity Hero.
Not only that, but IU also received countless "winged" compliments from her colleagues thanks to her golden personality. In the eyes of fellow idols and actors, IU has always been a talented, hardworking, and extremely professional person. She also always cherishes her fans, who have always been there to support her. Instead of shaking hands, IU gave fans affectionate hugs.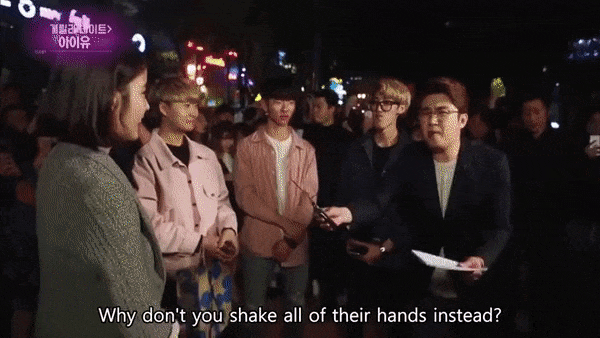 IU always cherishes her fans
The breakthrough at the 2022 Cannes Film Festival caused a storm all over social media
By 2022, IU's film career will reach a new height when she is striding at the prestigious Cannes Film Festival. In the movie Broker, IU was paired with Korean A-listers, Kang Dong Won, Song Kang Ho, and Bae Doo Na. At the end of the Cannes premiere, the film received 12-minute continuous applause, enough to prove the ability of the cast in general and IU in particular.
Not only that, IU's beautiful fairy-like appearance on the red carpet also shines brightly among the world's stars, capturing the attention of countless camera lenses.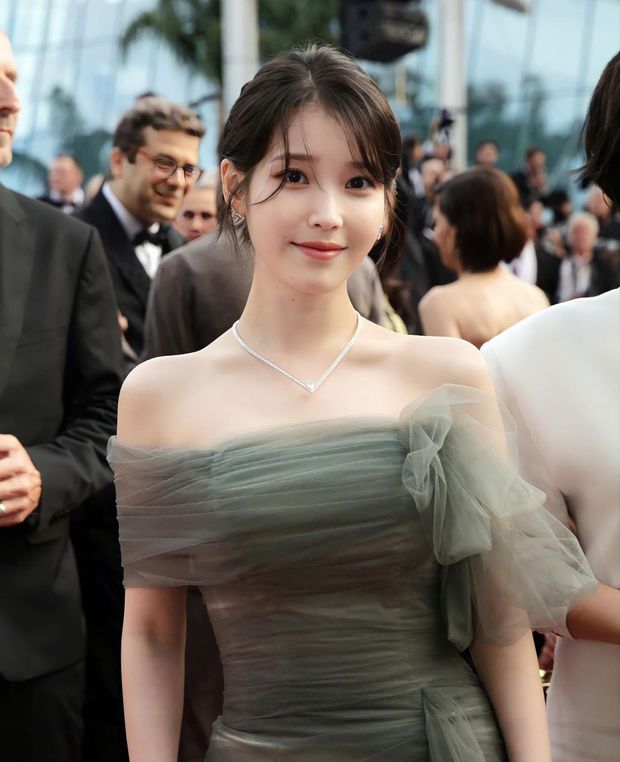 The singer-actress wore a gray chiffon dress, designed off-shoulder, highlighting a sexy, luxurious, elegant, and feminine look.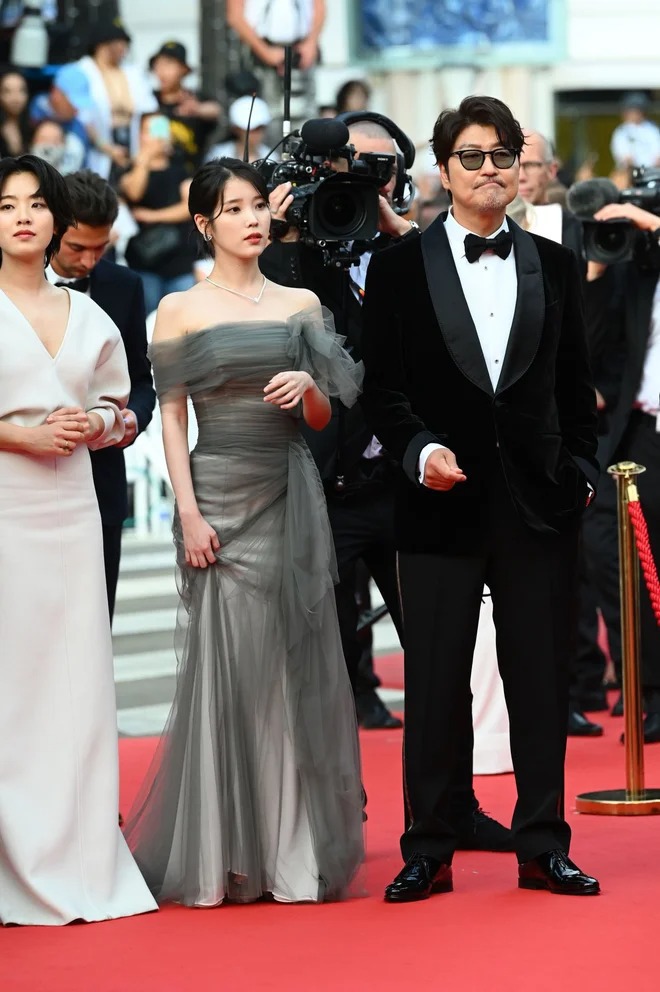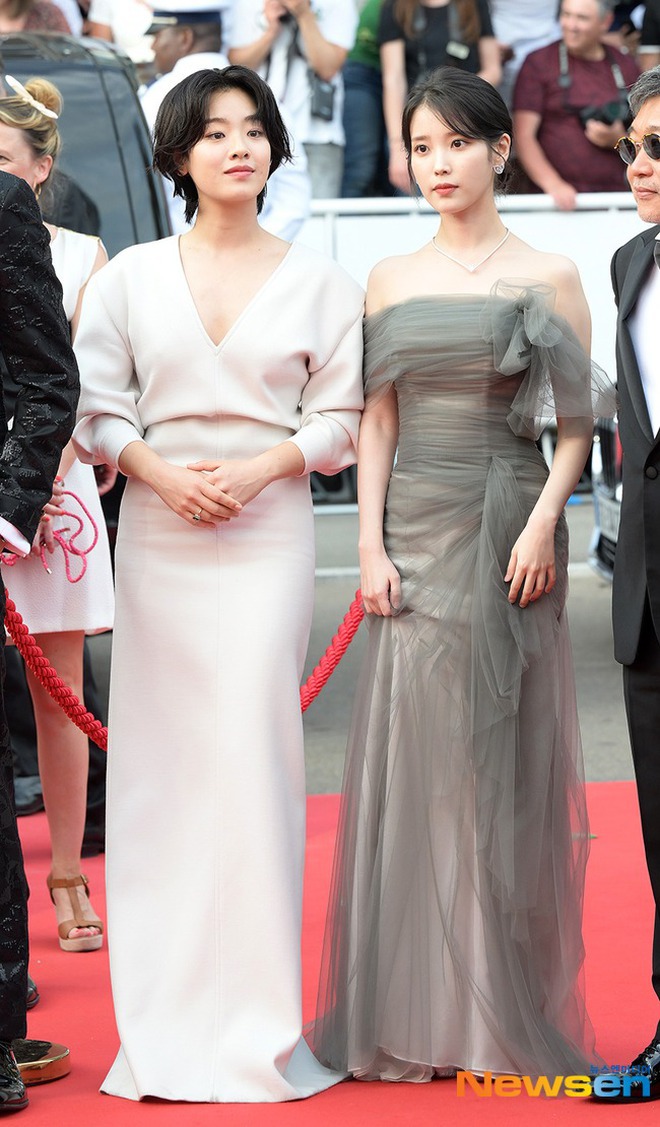 The high-end jewelry set worth more than 100,000 USD makes IU's appearance even more luxurious. At any angle, she easily shows off her fairy-like beauty to the fullest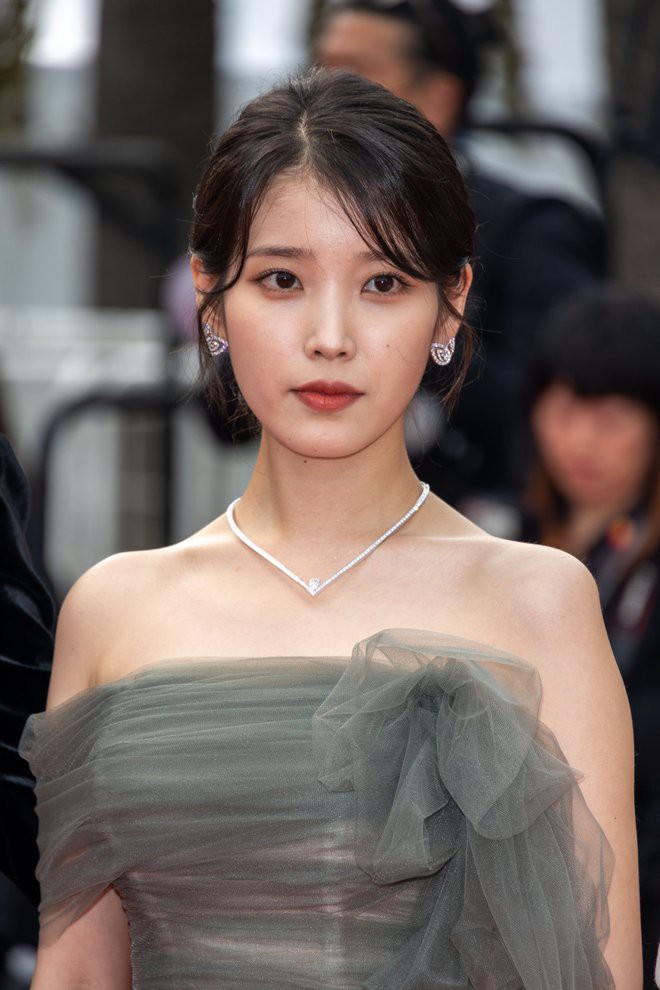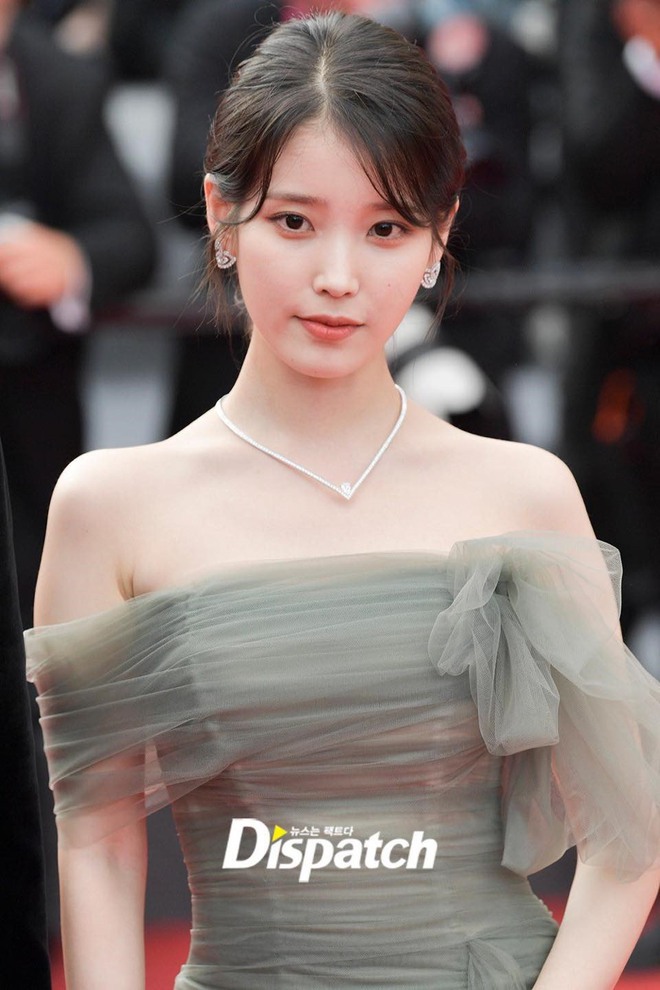 No need to be bold, IU still exudes a deadly charm. The simplicity, sophistication and elegance helped IU shine on the red carpet full of world-famous stars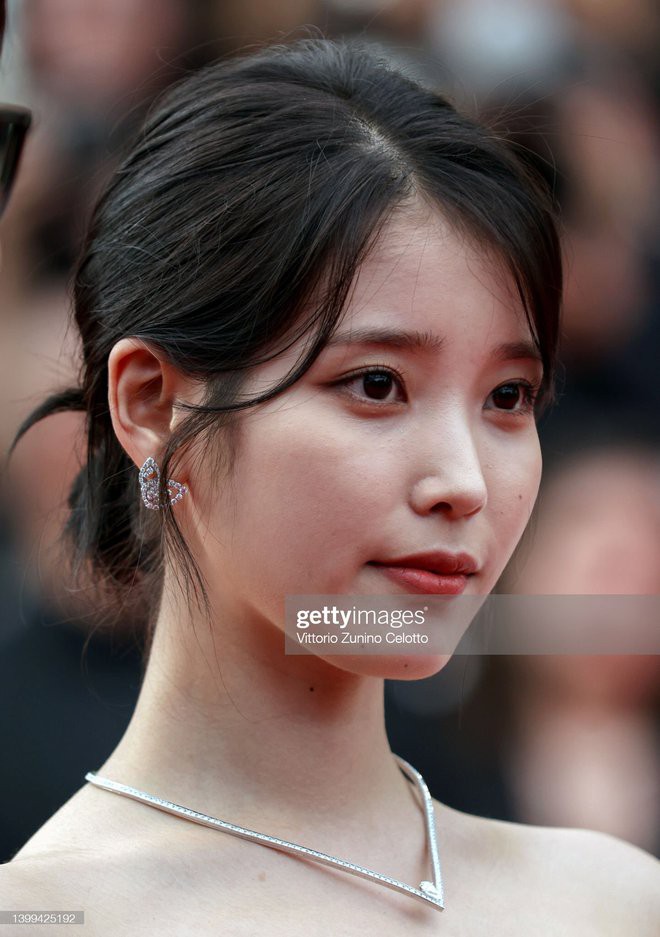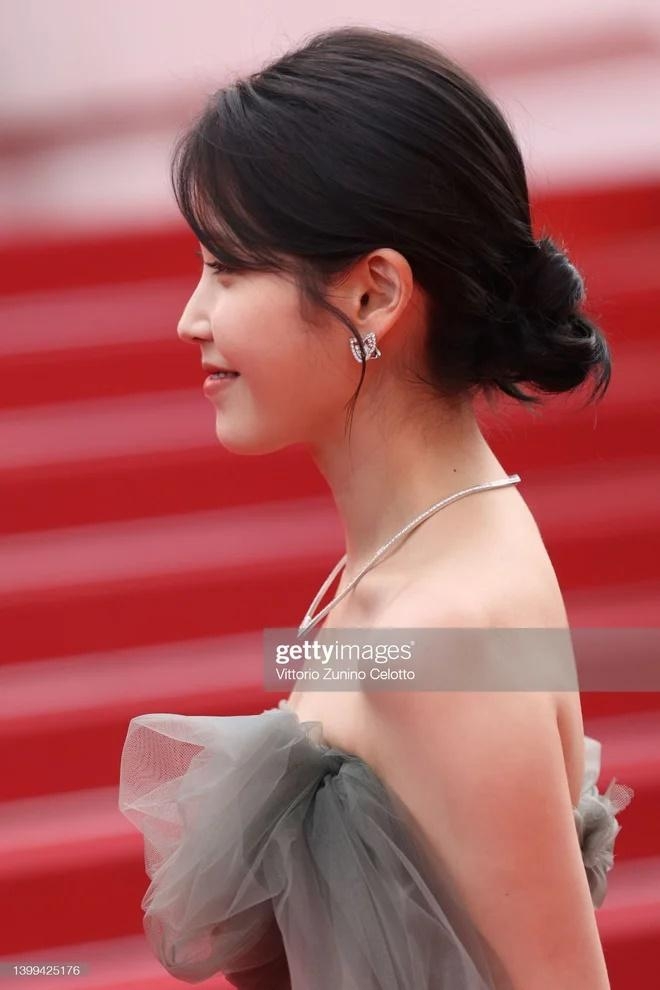 IU's top beauty even accepted the lens of the "evil god" Getty Images. Whether it's a close-up zoom, a front angle, or a tilt angle, I can't find anything to criticize IU's face
IU is a perfect girl, "flowers meet flowers bloom, people meet lovers" at Kbiz. Up to now, having been active in the entertainment industry for 14 years, IU still retains her hotness, even becoming more and more famous. Through many storms, she is indeed a flower full of fragrance, but also the strongest and most resilient in Korean showbiz.
Image source: Collected
Source:K14