Seo Ye Ji's sophisticated, Lee Ra El's (Seo Ye Ji) revenge journey opens with unique moves that have chilled viewers right from the first episodes of "EVE" on FPT Play.
The film story of the Dark Swan (Eve) originates many years ago when former South Korean prime minister Han Pan Ro ruthlessly murdered Lee Tae Joon, who was dubbed the Bill Gates of the semiconductor industry, to take over. the company and property.
This event directly led to the sophisticated revenge plan prepared for decades by Lee Ra El – Mr. Lee's daughter. In just 5 episodes that have just aired, the audience could not help but be surprised by the small girl's transcendent steps in a chess game that is not equal to the Han Pan Ro family.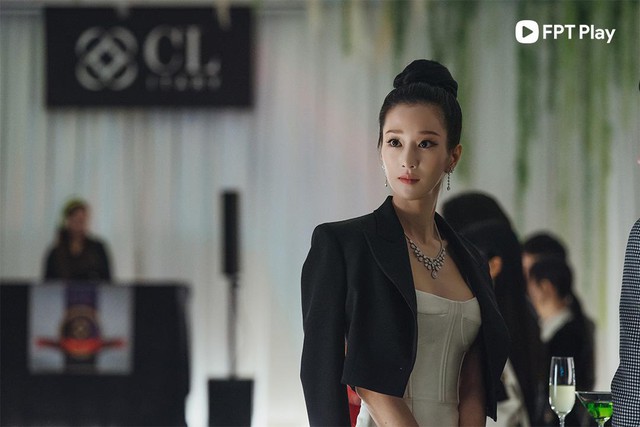 Pregnancy plan for many years
After the family incident, Lee Ra El moved to the US to live to ensure safety from the enemy's pursuit. Since then, Chairman Lee's 15-year-old daughter completely disappeared from the world. Ra El takes advantage of this time to equip the necessary skills, from dancing, behavior to foreign languages ​​and education… waiting for the day to return.
Lee Ra El was not afraid to completely shake off her old life, creating a perfect new shell for herself. She returned to Korea after 13 years with a new identity as Kim Sun Bin, a beautiful dancer and dance teacher living happily with her husband, daughter and a rich mother.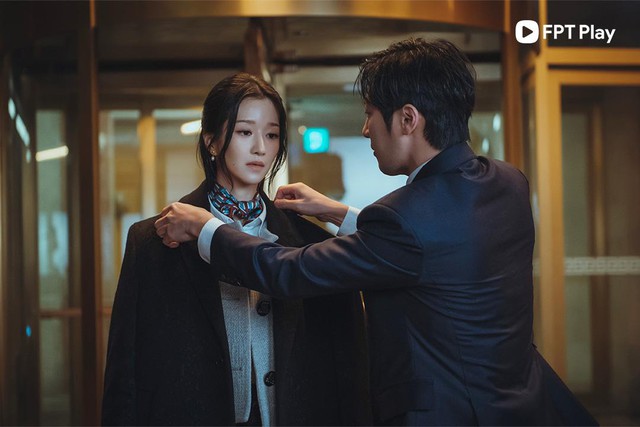 This mother is actually a member of the same boat as Ra El, and hates the people behind the LY Group. Taking advantage of the fake mother's wealth and connections with the elite, Lee Ra El created a secret "base" with all the necessary equipment to track and store information about the enemy.
To preserve the secret, she even turned a blind eye to the young congressman Seo Eun Pyung (Lee Sang Yeob) – the benefactor who sided with her family in the past. One by one events, dates, and locations that appear around the world are collected and reconnected by Lee Ra El to prepare for a big catch.
Attack from the weakest link  (Seo Ye Ji's sophisticated)
The perfect resume that Lee Ra El has worked so hard to create is only the first step for her to have enough grounds to penetrate the upper world. The first episodes revealed some of Ra El's calculation. She did not rush to "strike" with the final boss, but chose the satellite links, the weakest links to destroy slowly.
In it, the current husband Jang Jin Wook (Lee Ha Yool) is the first "pawn". He was targeted because he was once in a group of partners who betrayed Mr. Lee Tae Joon, who forced her to cancel the inheritance. Jin Wook quickly joined LY and became the perfect ladder for Ra El to get close to the clan of his enemy Han Pan Ro.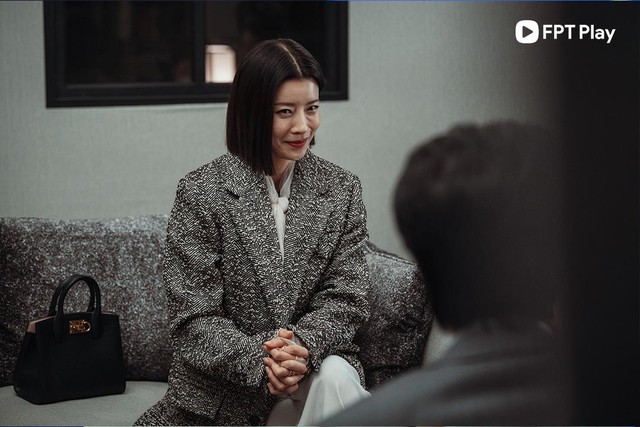 Taking advantage of her husband, Ra El is also not afraid to use the children as a springboard for her plans. Accordingly, Jang Jin Wook's stepson helped Ra El gradually gain the trust of the wife of LY Group Chairman Han So Ra.
Not only that, she skillfully won Mrs. Han's trust with her flattery and psychology. With a few words of encouragement, Ra El scored a perfect score against Han So Ra when she successfully "seduced her husband" with the Tango dance. Having won Lady Han, Lee Ra El has gone one step further to get close to Kang Yoon Gyeom (Park Byung Eun) – the son of her family enemy.
Psychological manipulation of the enemy  
In order to completely capture Kang Yoon Gyeom, Lee Ra El ventured to use a bold and profound method not seen in many other revenge-themed films. Not using the usual direct method of attracting and attracting, Lee Ra El flexiblely combined physical and psychological seduction to capture this man completely.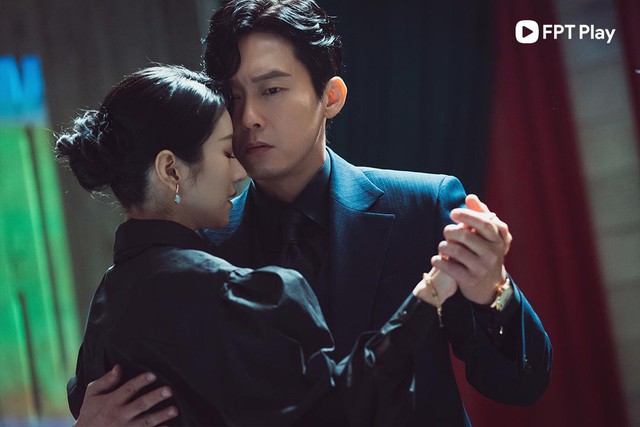 From the first performance to the unexpected encounters, Lee Ra El intentionally directed her gaze towards Kang Yoon Gyeom or intentionally lightly touched his hand. She even intentionally dropped her bracelet for him to follow and caught sight of her in the rain with her husband in the changing room. All of these are the psychological attacks of Lee Ra El launched to sow Chairman Kang's obsession with himself.
In particular, Lee Ra El also planted in Kang Yoon Gyeom's heart the illusion that the two were destined for each other when telling him about the theory of "twin souls" – souls that need to be healed through Tango dancing. . Although Yoon Gyeom is inherently unmovable and doubts Lee Ra El's motives, he still can't resist her charms in the end.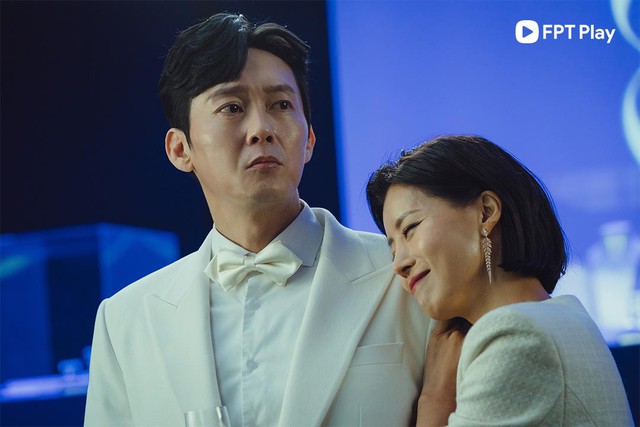 Although just aired, "Dark Swan" has chilled many viewers when witnessing Lee Ra El's very sophisticated and terrifying revenge moves. The journey of revenge has only just begun, will she unleash any more deadly blows?
The drama is shown in parallel with Korea on the platforms FTP, every Wednesday and Thursday night with the choice of voiceover and full subtitles.
Source: K14