These are all the most "viral" moments of Korean stars on social networks in 2022.
Recently, the Korean media has selected 27 moments that storm the internet in 2022 of the famous Kim Chi stars.
It can be said that the "selfie" photos or moments at events of Korean stars shared on personal Instagram have become an inevitable part that fans have always looked forward to. Many Korean stars have had extremely "viral" moments on their personal pages that are noticed by the public around the world in this 2022.
Among the 27 most mentioned moments, the couple Hyun Bin – Son Ye Jin occupied the 2 most important positions in the Top 5 thanks to the wedding of the last century.
Here are the Top 10 "expensive" moments of Korean stars on social networks in 2022:
1. Hyun Bin – Son Ye Jin announced their marriage
The evening of February 10 is the moment when Son Ye Jin – Hyun Bin fans feel the happiest. That was the time when Son Ye Jin officially posted her marriage statement with her husband Hyun Bin on her personal page. Son Ye Jin's post quickly reached more than a million "hearts" with countless congratulatory comments.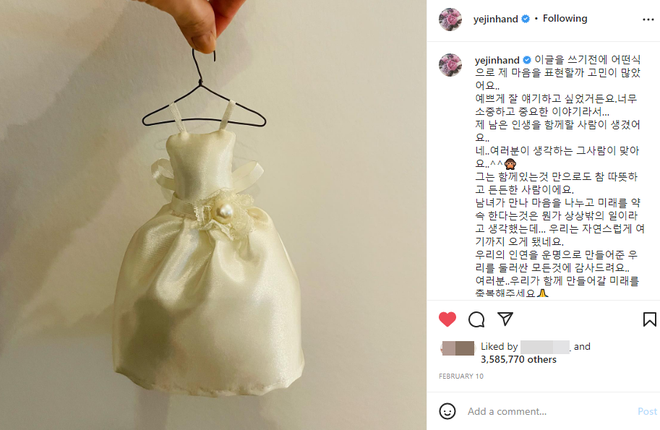 This statement of Son Ye Jin also became the most "expensive" moment on social networks in 2022 shared by celebrities.
2. Park Shin Hye shows off her wedding photos
Longtime couple Park Shin Hye and Choi Tae Joon officially returned to the same house with a church wedding on January 22.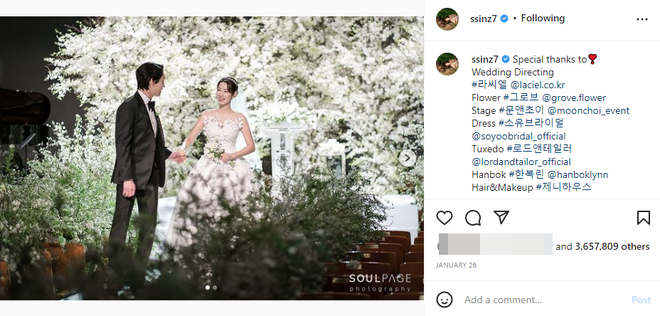 Many fans of Park Shin Hye were touched and happy for the idol. This is the second moment that caused a storm after Son Ye Jin – Hyun Bin's marriage announcement post.
3. Kim Seon Ho returns to social media after the incident
Coming in at 3rd place belongs to Kim Seon Ho's first post after the incident involving his ex-girlfriend. Kim Seon Ho's post quickly received a "heart-dropping" storm from fans.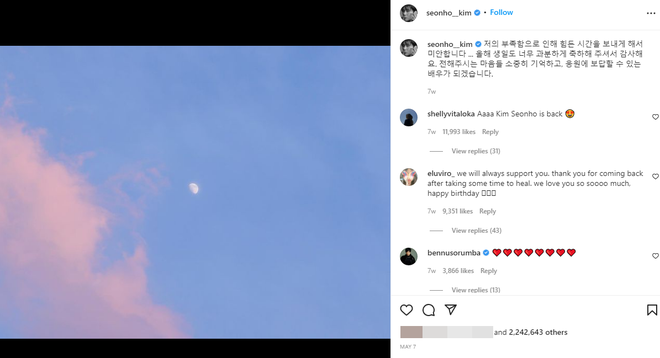 4. Son Ye Jin announced her pregnancy
The 4th place continues to belong to the couple Hyun Bin – Son Ye Jin. That is Son Ye Jin's pregnancy statement.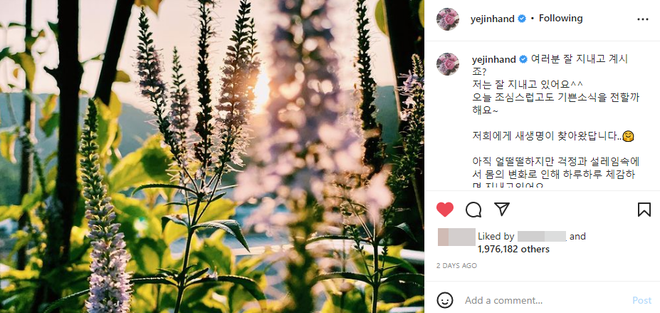 In her statement on her personal page, Son Ye Jin said that she and her husband welcomed a new life into their small family. At the same time, the actress also shared that the couple will protect this soul together.
5. Hospital Playlist stars post photos
Fans of Hospital Playlist  (2020 – 2021) have been speculating about a 3rd season when the drama's cast shared some reunion photos in familiar medical outfits.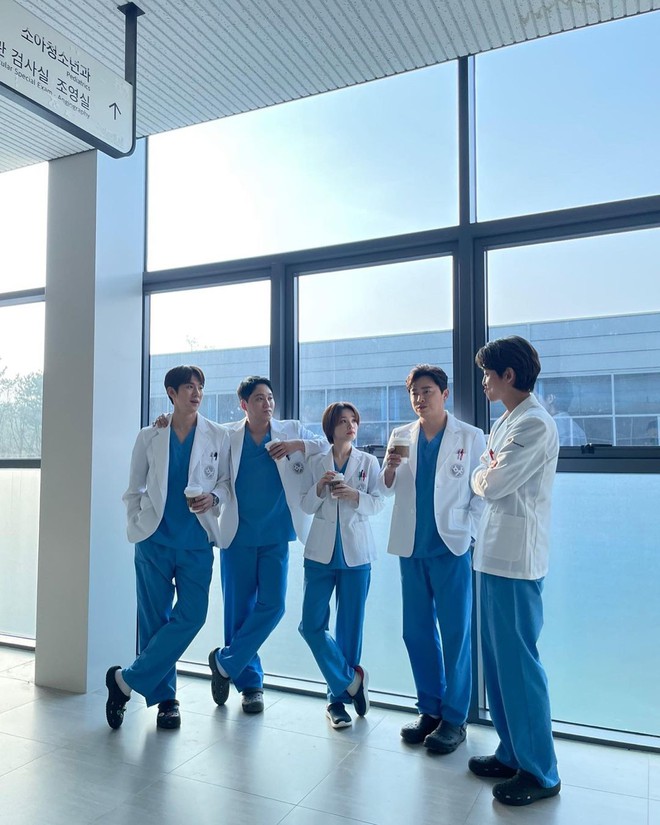 6. Kim Seon Ho announces new project
Kim Seon Ho made fans excited with his return to the stage through the project "Touching The Void". With script rehearsals, photo shoots…
7. Lee Min Ho at Park Shin Hye's wedding
Lee Min Ho posted a photo on his clothes to attend the "screen love" wedding of Park Shin Hye. Not only that, the actor also quoted a famous line in The Heir: "Should I congratulate you?".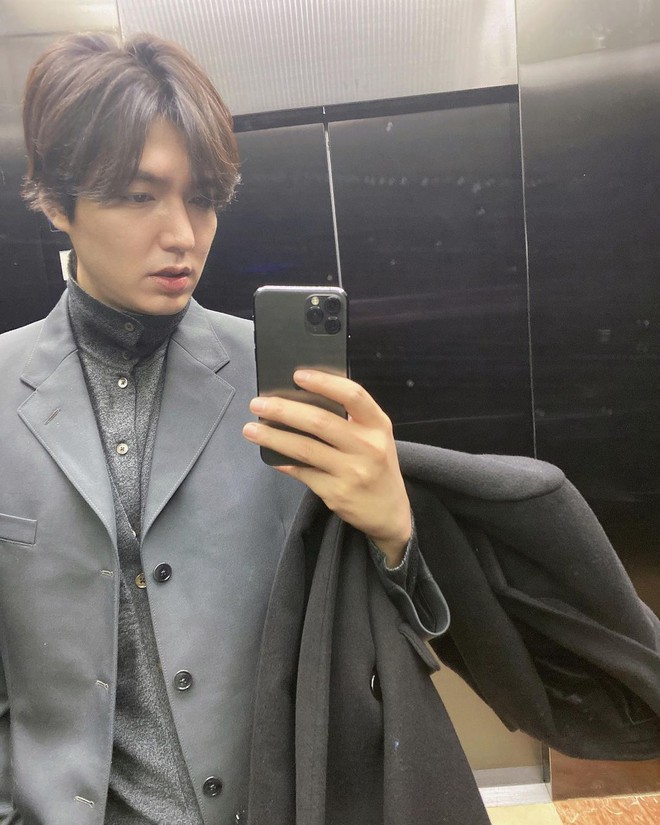 8. Jung Hae In and Jisoo show off their pictures side by side
Jung Hae In and Jisoo had an extremely good interaction in the movie Snowdrop. That's why when the two posted behind-the-scenes photos of each other, the fans "standstill".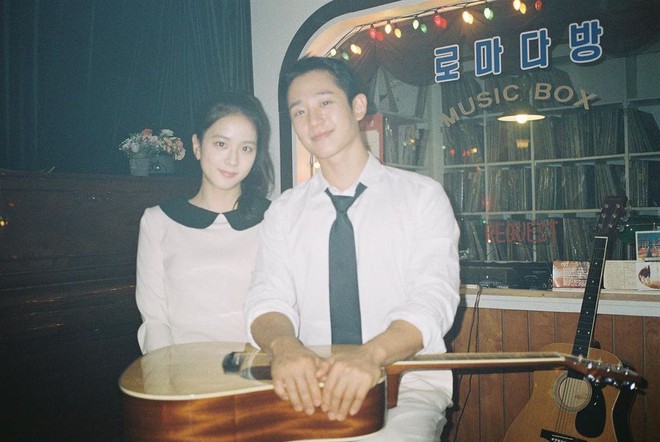 9. IU at Cannes Film Festival 2022
IU has posted beautiful images of herself while attending the 2022 Cannes Film Festival. In this post, IU constantly receives countless compliments. IU's beauty and fashion sense when stepping on this prestigious red carpet are also highly appreciated by the public.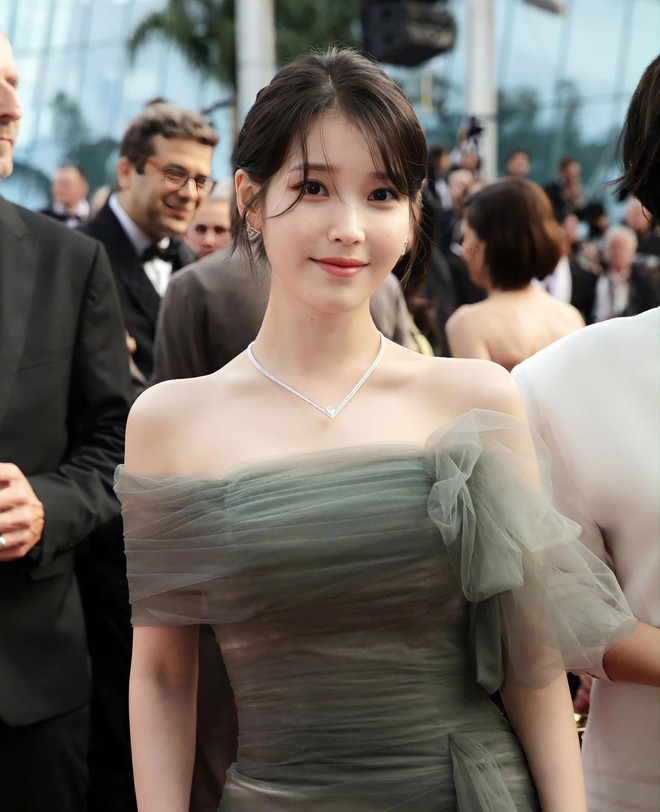 10. Ahn Hyo Seop and Kim Se Jeong
The "Business Proposal" couple  Ahn Hyo Seop and Kim Se Jeong posted pictures of each other on each other's pages.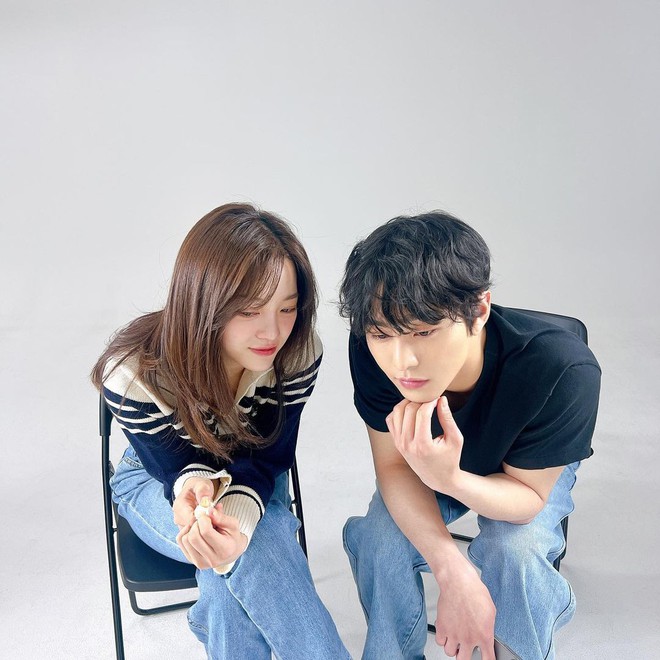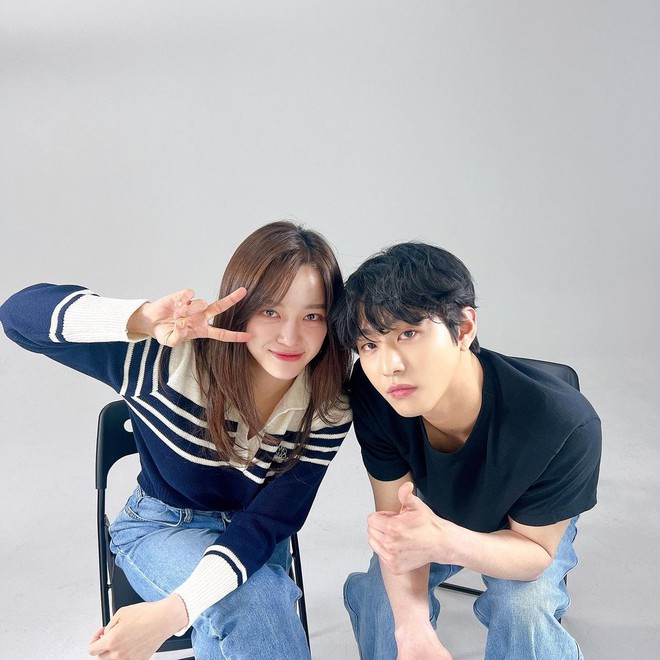 17 other "viral" moments:
11. Jung Hae In shared the paper airplane letter on Instagram and it made "Snowdrop" fans emotional.
12. Lee Minho shared a photo of his 33rd birthday with gifts from fans around the world.
13. Gong Yoo shows support for "25, 21".
14. Song Joong Ki shows off his happy moment while watching Kim Tae Ri's vlog.
15. Son Seok-koo shares a series of photos taken with co-star Kim Ji Won.
16. The "Bright Heir" couple Lee Seung Gi and Han Hyo Joo reunited after 11 years.
17. Gong Yoo's series of photos with pants makes fans wonder what he's doing.
18. Kim Tae Ri talked about launching her YouTube channel and asked fans for opinions on the title.
19. Son Seok Koo took a lovely photo with Ma Dong Seok.
20. Lee Se Young reunites with Lee Seung Gi.
21. Lee Joon Gi U40 shares amazing dance photos.
22. Song Joong Ki shows off his lovely photo with Jo Han Chul.
23. Kim Tae Ri with co-star Bona.
24. Han Ji Min shows off her sweet moment with Down syndrome actress Jung Eun Hye.
25. Kim Jung Hyun's first public post after 10 months of "hiding" from the scandal of being controlled by his ex-girlfriend Seo Ye Ji.
26. The female stars of "Hospital Playlist" show off photos of each other going to coffee.
27. Lovely couple photos of "Money Heist Korea" Kim Ji Hoon and Lee Joo Bin.
Source: K14