Alchemy of Souls Episode 14: Lee Jae-Wook of surprise kiss led the drama to own highest viewership ratings by Jung So-min spark romance.
The 14th episode of tvN's Saturday-Sunday drama 'Alchemy Of Soul' aired on the 31st, recorded an average rating of 7.6% for households nationwide, 8.2% for the highest, and 7.5% for households in the metropolitan area, and 8.3% for the highest. This was the highest viewership rating of its own, and it ranked first in the same time zone, including cable and general, both in the nation and in the metropolitan area.
In addition, the tvN target 2049 male and female audience ratings were an average of 4.0% nationwide, a maximum of 4.3%, an average of 3.5% in the metropolitan area, and a maximum of 3.9%, ranking first in the same time zone, including cable and general programs, in both the nation and the metropolitan area according to Nielsen Korea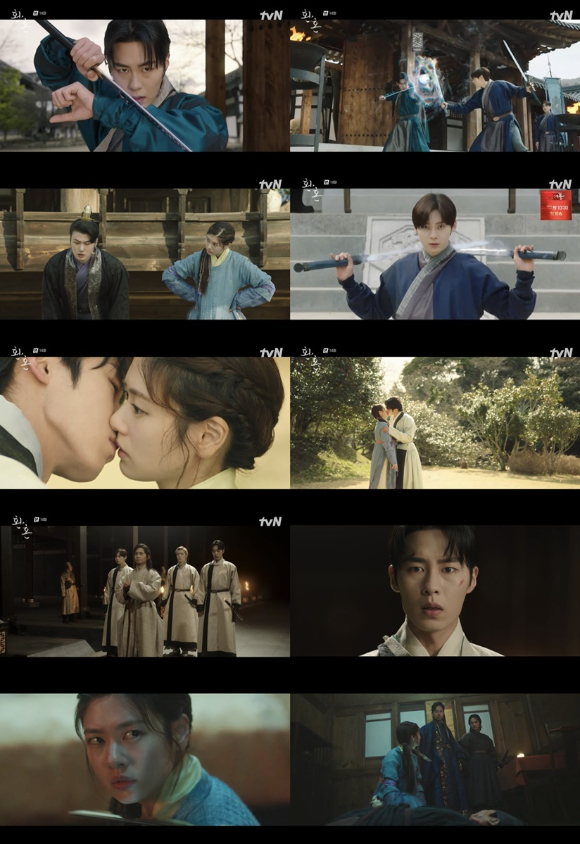 Alchemy Of Soul Episode 14 Preview
On this day's broadcast, it was revealed that there was a secret deal with Crown Prince Go Won (Shin Seung-ho) as the reason Seo-Yul (Hwang Min-Hyun) appeared as Jang-wook (Lee Jae-wook)'s last confrontation. Go Won was jealous of the relationship between Jang-wook and Moo-deok-i (Jung So-min), who went beyond a simple master-slave relationship, and when Moo-deok did not pay attention to his grumpy threat to throw away Yin-yang-ok, he threw it into the pond and rewarded Moo-deok-i instead. walked to To completely defeat Jang-Wook, Go Won suggested that his best friend Seo-Yul, who was in the chase stage, go into a final confrontation. Seo-Yul decided to take Moo-deok-i to his father's hometown to protect his first love in his way instead of an ice stone. The final winner accepted the Crown Prince's proposal that he could have Mu-deok-i as a servant, and in the end, Jang-Wook and Seo-Yul, who had Mu-deok-i between them, won the match. Afterwards, Seo-Yul told Moo-duk, "There is a person I want to take with me when I return to Seo-ho-song. At that time, please help me so that that person can go with me."
Although Jang-wook was defeated in the confrontation with Seo-Yul, he levelled up again enough to buy a check from the magicians of Jeongjingak. In particular, the reason Lee (Lim Cheol-soo) was paying close attention to Jang-wook was revealed. Teacher Lee told Park Jin (Yoo Jun-sang) that he is watching whether Jang-wook, who is born with the monarchy, will save the world or threaten the world like Mr Seo-gyeong. Whether he will remain as a nobleman or stand at the opposite point has focused attention.
Are you watching Alchemy of Soul? What are your thoughts about this episode? Voice out in the comment section below
Source:Joynews