After warming up with 'Pink Venom', the group BLACKPINK will start its global journey in earnest.
BLACKPINK will release their 2nd regular album 'BORN PINK' at 1 PM on the 16th. As the pre-released song 'Pink Venom' enjoyed great popularity in the global market, attention is also focused on the new title song 'Shut Down' of the 2nd regular album and the performance of the regular album.'Pink Venom' is a hip-hop genre song with BLACKPINK's unique charisma. The combination of Korean charms such as traditional geomungo sounds and booming beats made use of BLACKPINK's girl-crush charm. With this song, Blackpink set a new record on the US Billboard chart. It entered the Billboard main single chart 'Hot 100' at #22 and succeeded in entering for two weeks in a row. The 22nd place was the best performance as a single song unique to BLACKPINK rather than a collaboration song. They recorded 13th place on the 'Hot 100' with 'Ice Cream' in collaboration with Selena Gomez.
Read Also: Blackpink's Jisoo, Rosé, and Jennie were all removed, 'Female Stars You Want to Spend Chuseok With' is the 1st place…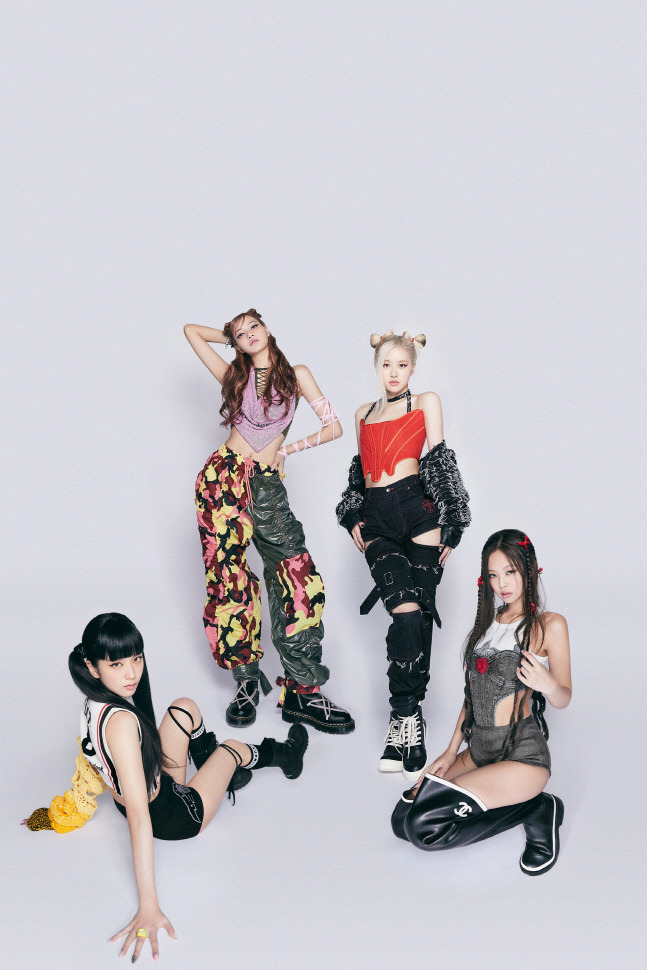 In addition, it topped the 'Global 200' and 'Global' (excluding the US) for two weeks in a row. This is also the first K-pop girl group. On the Spotify Top Songs Global Weekly Chart, it climbed to #2, the highest K-pop chart. On the UK Official Singles Chart, it has maintained its top spot since its first entry at #22. The music video also broke 90.4 million views on YouTube within 24 hours of its release, breaking the world record for a female artist. After reaching 100 million views at the fastest speed (29 hours 35 minutes) among K-pop girl groups, it surpassed 200 million views in 7 days and a half day.BLACKPINK is driving momentum and is about to break a record with their 2nd regular album 'Born Pink' on the 16th. Currently, domestic pre-orders alone exceed 2 million copies, making them the first K-pop girl group to become a 'double million seller', and is expected to exceed 3 million copies. Expectations are also growing for the performance of the 'Billboard 200' chart, which is a chart that counts album sales and a major indicator of fandom size. BLACKPINK entered the second place on this chart with their first full-length album 'The Album' in 2020, recording the highest ranking for a K-pop girl group, and is highly likely to top the 'Billboard 200' with this second full-length album.
After the release of the second full-length album, starting in Seoul, North America, Europe, Asia, and Oceania will begin their world tour 'BORN PINK', which is expected to mobilize about 1.5 million spectators. It is an overwhelming world tour for a girl group. A music official said, "We are expecting Blackpink to reach the peak of the current music industry's girl group craze. Interest is focused on whether those who have broken the first and largest record for a girl group will continue their streak of various new records through 'Shutdown
Source: Daum