Yoona Interview Member and actress of the group Girls' Generation. Yoona had a time worthy of this modifier this year. Starting with MBC's 'Big Mouse', she continued her activities with Girls' Generation and released the movie 'Confidential Assignment 2', where she worked as an actress and singer. On the 19th, a reporter met Yoona at SM Entertainment's office building in Seongsu-dong, Seoul. She is ahead of the release of the Movie 'Date at Two O'clock' and the filming of the drama 'King the Land'. As soon as the period was finished, she stood at the new starting line and said with a soft smile. "I'm not a workaholic, but I do a lot of things. haha."
Yoona took on the role of Miho in 'Big Mouse'. She takes off her feet to solve the injustice of Park Chang-ho (Lee Jong-suk), who is framed and tries to uncover the corruption in Gucheon City. It is a drama with noir and action. As it was the first genre she experienced, it became a new growth point for Yoona. After reading the script and having fun inferring the identity of Big Mouse, s²he was immediately drawn to the activity of the Miho Go.
"It was a challenge. Both the genre and the characters were new. It's the first time I've played a character with such a large emotional amplitude. It is a work that has accumulated experience and growth. It was a pre-production work, so I watched it with the hearts of the viewers after filming was over. Even though I knew everything, I was curious and looking forward to the next episode. The directing was also really good. (Go) Miho is especially memorable. Her youthful and bright side, her bold action to save her husband, her love for her family, and her sense of duty as a nurse… I have so much to show you. In episode 2, Miho tells Chang-ho, who is imprisoned in prison, ' I Trust you, so believe yourself and hold on. I think that shows how Charming and Friendly Miho is.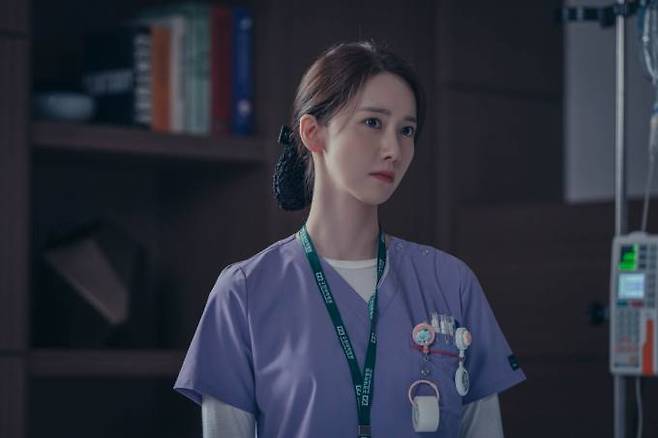 'Big Mouse' also raised expectations for Yoona and Lee Jong-suk as a married couple. They are close friends, but it was the first time they worked together. Yoona, who responded eloquently, said, "I was used to acting between an acquaintance and a married couple," and showed affection for her character, saying, "Miho suffered a lot." Mi-ho, played by herself, is exposed to radioactive substances while digging up the truth, contracts acute leukemia, and dies suddenly. Miho suddenly died in the last episode, and criticism of the ending arose. She said she thanked Yoona, saying, "I think there are a lot of people who looked at the ending more heartbreakingly as Miho received her love."
"I knew from the beginning of filming that Miho was going to die. The writer and director also had a lot of trouble. After the broadcast, there were a lot of people cheering for Miho, so the writer was embarrassed. Still, the writer has something he wants to express, so he must have done that, right? For me, I was able to accept death well because I was like Miho until the end. Miho received a lot of love from Changho and had a lot of happy times. I hope you can think of Miho's happy happiness a lot."
Although the ending was mixed, the popularity was good. Nielsen Korea's nationwide rating of 6.2% recorded 13.7% in the last episode, more than double that of the first, making it its own best performance. It is a significant pleasure Yoona said, "From a certain moment, I became more concerned with the process than the result." "It was a project I participated in because I wanted to grow, but I was even happier to get such a good result." In addition to 'Big Mouse', Yoona also achieved good results in 'Confidential assignment 2′ and Girls' Generation's activities. She said, "It's the first time I've done so many diverse activities at the same time." 2022 is a year I will never forget."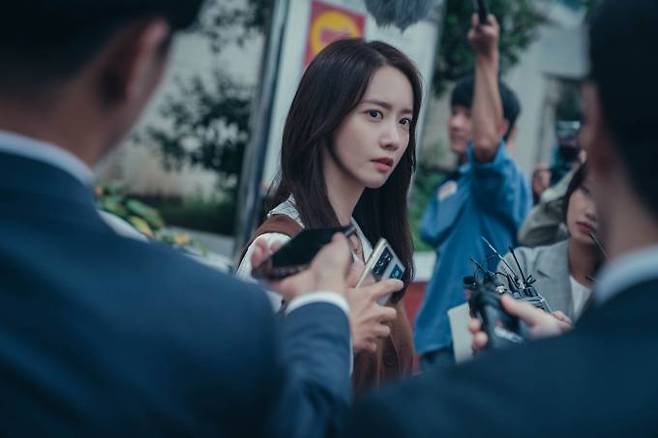 Yoona has reached where she is now after a long time. Her year is the 15th anniversary of her Girls' Generation debut. It's been 20 years since she entered SM Entertainment. She said, "She's now thirty-three, so she's been a celebrity for more than half of her life." She realizes that she has accumulated a lot of age," she said, "I'm grateful that I been doing well for a long time, but I didn't know that the year would come when things worked out like this." All characters are precious to her actress Yoona. "Im Yoon-ah, says a human being, is also growing because of the good influence of her character."
"I always want to show a new side of me. It's not a big change, but the texture of the character is changing little by little. I want to continue taking on various challenges in genres as well. My next project is 'King the Land', a romantic comedy (roco) genre. It's my first full-fledged Rocco, so I'm looking forward to it. Having tasted noir and action with 'Big Mouse', I want to do it better. Everyone says I'm too busy, but I rather like it. Even though all the schedules overlapped this time, they all produced good results. It was a great help for my next move. As many people appreciate my positive energy, I want to continue the good flow. The driving force is the love of the fans. I will work harder so that you can think, 'It was really good that you liked Yoona'. I will show you a new side of 'King the Land', so please look forward to it!
Source: Daum