(Reporter Lee Seul, Xports News) Lee Seung-gi refuted Hook Entertainment's (hereafter referred to as Hook) claim of "debt settlement completed."
Conflicting claims between Lee Seung-gi and Hook surrounding 'settlement of digital music revenue' continue. Hook said that he had settled all his debts by writing an agreement during the contract process in 2021, and that Lee Seung-gi's claim that he had never settled the music revenue was not true.
However, on the 28th, Lee Seung-gi's legal representative said in a press release, "I express my deep regret for Hook Entertainment's false claims, and this has made Lee Seung-gi judge that further conversation with Hook is meaningless."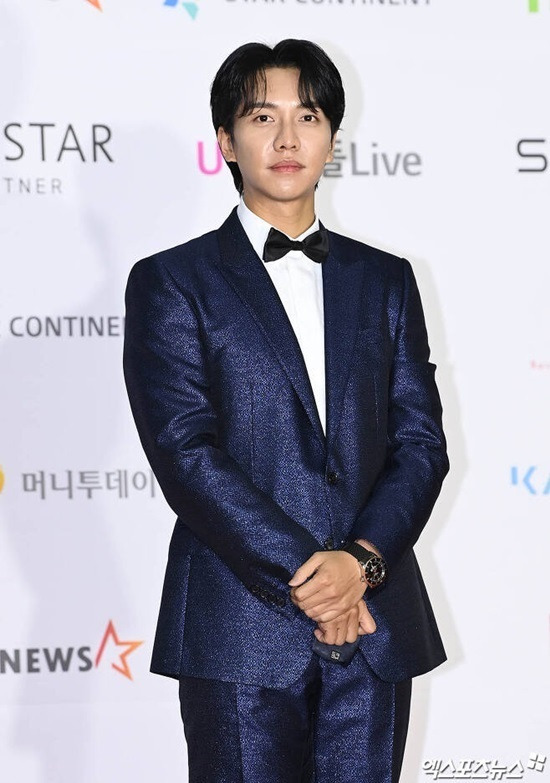 ◆ "I invested 4.7 billion…Hook doesn't keep any promise"
On the 25th, through a statement, Hook said, "It is not true that Lee Seung-gi has never paid for the sound source." We wrote an agreement to confirm the contents," he insisted.
According to Lee Seung-gi's side, the agreement Hook mentioned was not about settlement of music, but about the real estate investment of 4.7 billion won that Hook borrowed from Lee Seung-gi. Lee Seung-gi's legal representative explained, "Hook received 4.7 billion won from Lee Seung-gi to purchase the building in 2011, but he did not keep any related promises."
Then, when Lee Seung-gi said he would terminate the contract, he changed the investment money into a loan item, and emphasized that he had written an agreement to arrange his rights as an investor Lee Seung-gi in the process.
Previously, Hook CEO Kwon Jin-young borrowed 4.725 billion won interest-free from Lee Seung-gi in 2014, and in the meantime, it was known that he bought a luxury apartment in Hannam-dong, Hannam-dong, Seoul with cash. In response, Hook's side stated to Xports News, "It's not true. It has nothing to do with Lee Seung-gi."
◆ "There is no settlement by intentionally hiding the music revenue settlement…Agreement? Clear fraud"
Lee Seung-gi, who said that he had never received a payment settlement statement from Hook, emphasized, "Hook intentionally hid from Lee Seung-gi the fact that music revenue was generated, and the settlement was not made."
Regarding the agreement that Hook insisted on, it was explained that it was not about the music settlement part, but about the real estate investment of 4.7 billion won. "If Hook Entertainment asked Lee Seung-gi to sign an agreement with the settlement of music fees in mind at the time of 2021, this is an obvious fraud," he pointed out.
Lee Seung-gi's side said, "If Hook paid Lee Seung-gi the music fee, it would be necessary to provide a clear basis for payment through thorough verification of deposit and withdrawal details." I express my regret once again for the fact that it was only gaslighting."
On the other hand, on the 15th, Lee Seung-gi sent a proof of contents to Hook, saying that he had not received any settlement of music revenue for 18 years since his debut, and asked Hook to pay the details of revenue and unpaid settlement.
Lee Seung-gi explained that CEO Kwon Jin-young had been gaslighting 'You are a negative singer' as the reason why he had not suspected this for 18 years even though he had not received music revenue. Afterwards, a transcript containing CEO Kwon Jin-young's verbal abuse and gaslighting remarks was released, causing a stir.