Song Hye Kyo's hidden lines make many people startled.
At the moment, Song Joong Ki 's project "The youngest Son Of Conglomerate" is receiving much attention from the audience. It is also for this reason that many netizens suddenly called Song Hye Kyo's name continuously even though the two no longer had any relationship.
No one would give up, at noon on December 1, The Glory team suddenly released the first teaser of the film. Right from the time of her appearance, Song Hye Kyo made fans flutter with her extremely beautiful beauty. Especially in the teaser, Song Hye Kyo's only but haunting line makes everyone get goosebumps: "I will never forgive. No matter what the outcome, there will be no glory in this world. this".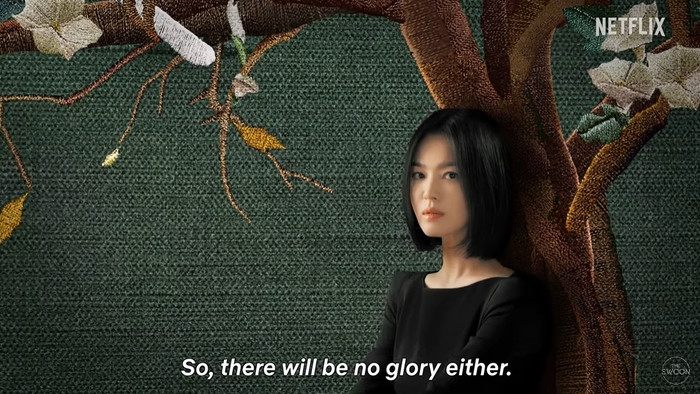 Although it's just a line in the movie, the fact that "The Glory" crew mentioned it right in the first teaser made many people scream Song Joong Ki's name continuously. Many netizens even questioned what Song Hye Kyo and the crew are trying to imply.
However, there are also many people who think that because of the nature of the film about revenge, this is just a coincidence.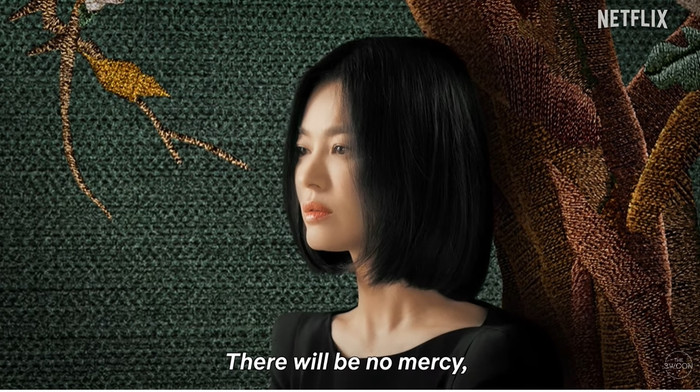 In The Glory, Song Hye Kyo plays Moon Dong Eun, a teacher at Semyeong Private Elementary School. In the past, Moon Dong Eun suffered from school violence and had to drop out of high school, giving up her dream of becoming an architect. Moon Dong Eun brought resentment to adulthood, planned a large-scale revenge against those who used to bully and stood by to watch her being bullied. Moon Dong Eun's plot begins with her becoming the homeroom teacher of the child's former abuser…
The Glory also marks the reunion of Song Hye Kyo and writer Kim Eun Sook since the success of Descendants of the Sun in 2016. Many viewers expect The Glory under the pen of Kim Eun Sook to be a regional drama. taught Song Hye Kyo's film career after unsuccessful projects.
Source: Saoster