Many people were surprised by the real-life image of Song Joong Ki. The drama 'The youngest Son of conglomerate' with the participation of Song Joong Ki is receiving a lot of attention from the audience. In the series, Song Joong Ki had a surprising performance when he appeared in the image of a male student, even though his age in real life was nearly 40. This was also controversial from the very beginning when the crew gave Song Joong Ki to Song Joong Ki. Overuse of effects to make the face look so youthful it's awkward.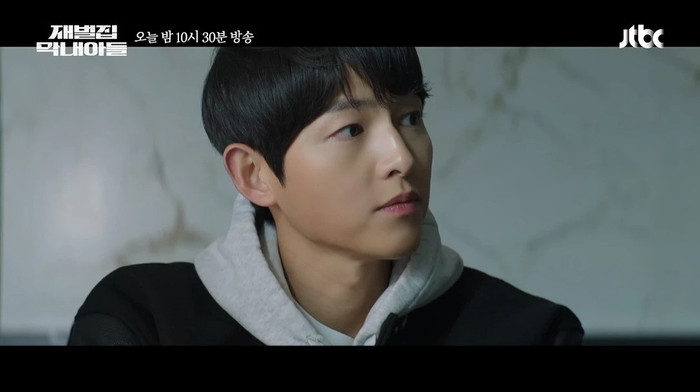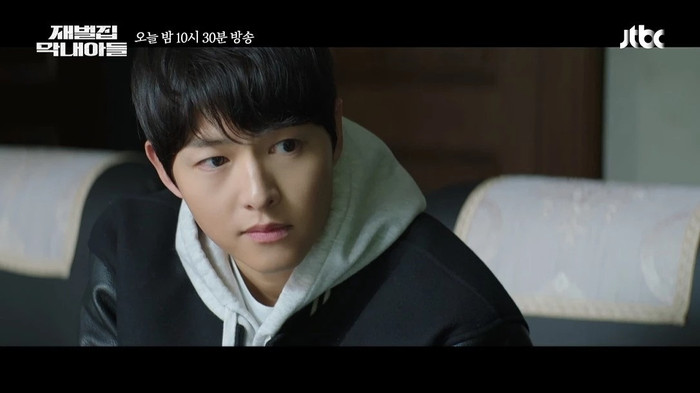 However, recently, JTBC suddenly posted a series of behind-the-scenes of the first 6 episodes, helping the audience to partly answer questions.
Accordingly, when observing, viewers can easily see that Song Joong Ki's slightly wrinkled skin is different from the image on the screen. But to be fair, at the age of U40, it is very difficult for Song Joong Ki to have smooth skin like in the movie, thereby showing that the actor has had to sacrifice a lot for this role.
Talking about the drama, in the film, Song Joong Ki plays Yoon Hyun Woo – the risk management secretary in the Soonyang group of a chaebol family, who is blamed for embezzlement and has to die. After being unjustly killed, Hyun Woo was reincarnated in Jin Do Joon's castle, step by step planning revenge against Soonyang's family.
A few days earlier, the Drama set an unprecedented record when he reached the top 10 of Netflix in the world even though it was only broadcast in Korea. Specifically, the film ranked 4th on the chart with a total of 10.35 million hours watched from November 21 to 27, 2022. This achievement shows the terrible attraction of the film at home.
Source: Saoster