New Saturday drama 'Agency', scheduled to be broadcasted for the first time on January 7 next year, is the first female executive in a VC group, 'Go Ah-in'. It is an elegantly desperate battle between advertisers who build their careers to the top.
Go Ah-in (Lee Bo-young) is a person who survives with the best skills in the industry, overcoming the handicap that makes it difficult to climb to the executive position, such as 'from a regional university, 'female', and 'no spoon'. READ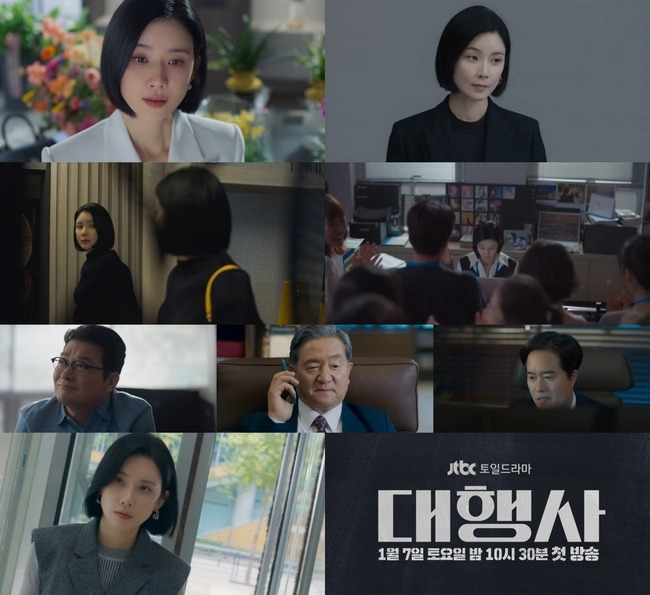 However, it seems that unusual things will happen in front of her life, which seemed to only walk on a flowery path. In the second teaser video released on December 9th, it was implied that her promotion to an executive was not solely due to her ability. In particular, Choi Chang-soo (Cho Seong-ha), VC Planning Director, sarcastically said, "You know more that you are not qualified to be an executive," and VC Group Chairman Kang Yong-ho (Song Young-chang) said, "Accept everything. I have high expectations.
Above all, Kim Tae-wan (Jeong Seung-Gil), Chairman Kang's chief of staff, said, "Exactly one year. It's the term of office of the late managing director, so please accept everything."
It is a thunderstorm situation for an orphan who struggled like a swan under the water until he reached the executive position. But she was even more determined. And she says, "There are humans who become more vicious when defeated. Such people made history. I'm going to try making one. That history," he declared a more desperate and fierce war. The sad warning, spoken in an extremely calm tone, raises the heartbeat and raises expectations for the survival strategy of the orphan, who has drawn a knife in earnest.
(Photo = JTBC)