BLACKPINK concert in Thailand, The opening concert of BLACKPINK's world tour BORN PINK Asia was a great success but also encountered some funny incidents.
After a period of rest, on the evening of January 7, BLACKPINK officially returned to the world tour concert BORN PINK Asia with the first destination being Thailand – home of the youngest Lisa. As soon as the event took place, it immediately attracted the attention of the international Kpop fan community. Over the course of about 2 hours, fans were able to "dance" and "fire" with the highest hits in BLACKPINK's career.
Tens of thousands of fans covered the sea of ​​pink lightsticks at the concert, YG delicately reserved an area for young BLINKs
Although the concert didn't officially start until 19:30, right from about 13:00, there were already a lot of fans present to queue and wait for their turn to enter the field. Closer to the show time, the stands and especially the standing area were filled to create an impressive pink lightstick sea during the concert. Not only that, international netizens also gave YG a plus point when there was a separate area for BLACKPINK's young fans to ensure their safety during the night.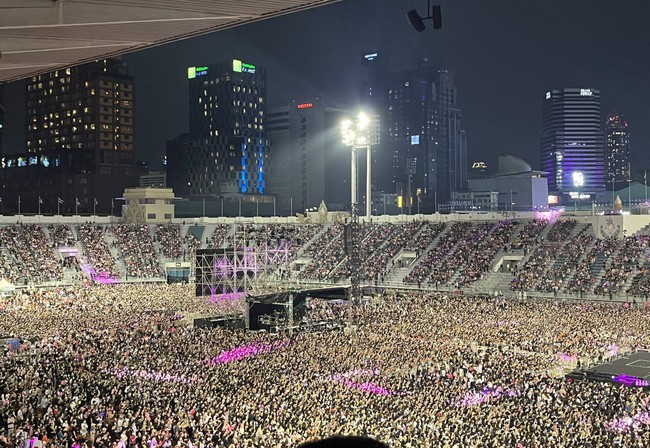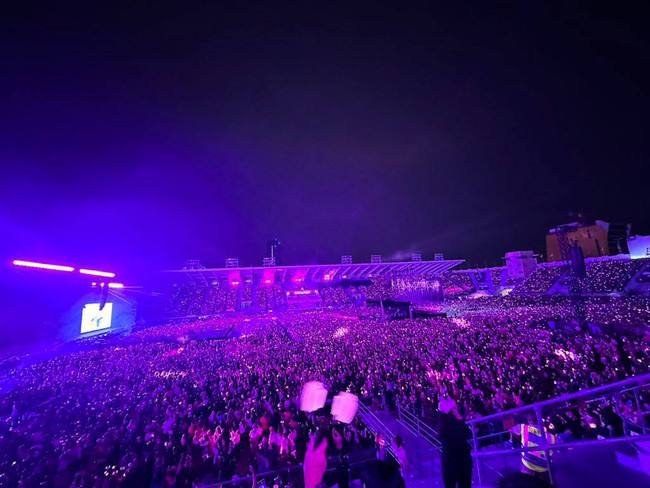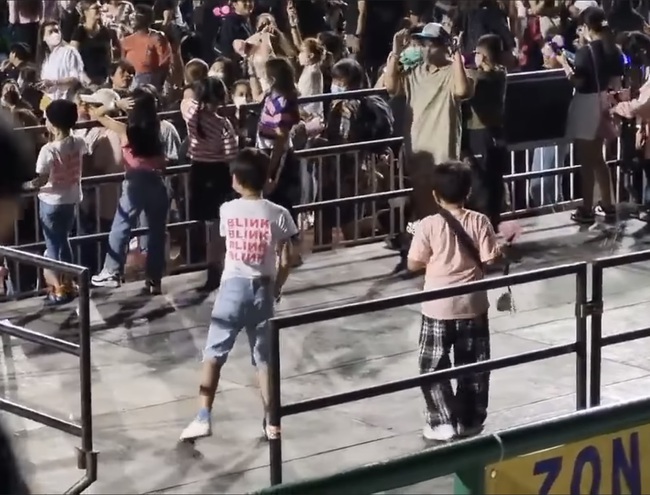 BLACKPINK gives a surprise birthday gift to eldest sister Jisoo
During the BORN PINK concert, BLACKPINK members Jennie, Lisa, and Rosé unexpectedly prepared a birthday gift for the eldest sister Jisoo. Accordingly, after finishing the "Stay" performance, on stage appeared a huge cake for Jisoo's special day. BLACKPINK sang the song "Happy Birthday" with fans in English and Korean.
Jisoo's "comedy dance" when acting to the children's tunes also made the fans extremely excited. In the following sharing, Jisoo also said that this was the first time she had celebrated her birthday in a concert night, so she was very happy.
READ ALSO
The series of "unstable" in the BORN PINK concert: Jisoo accidentally "punched" Lisa, Rosé had a costume problem that caused her best friend Lisa to "rescue"
During the performance of the song Shut Down , when performing the choreography, Jisoo accidentally hit Lisa's face with her arm. Although it was quite painful, the youngest member of BLACKPINK still proved to be professional and continued her singing part. On the contrary, Jisoo could not hide her anxiety about this situation. In the exchange with the audience, Lisa humorously recounted the incident and received the "redemptive" love of her eldest sister.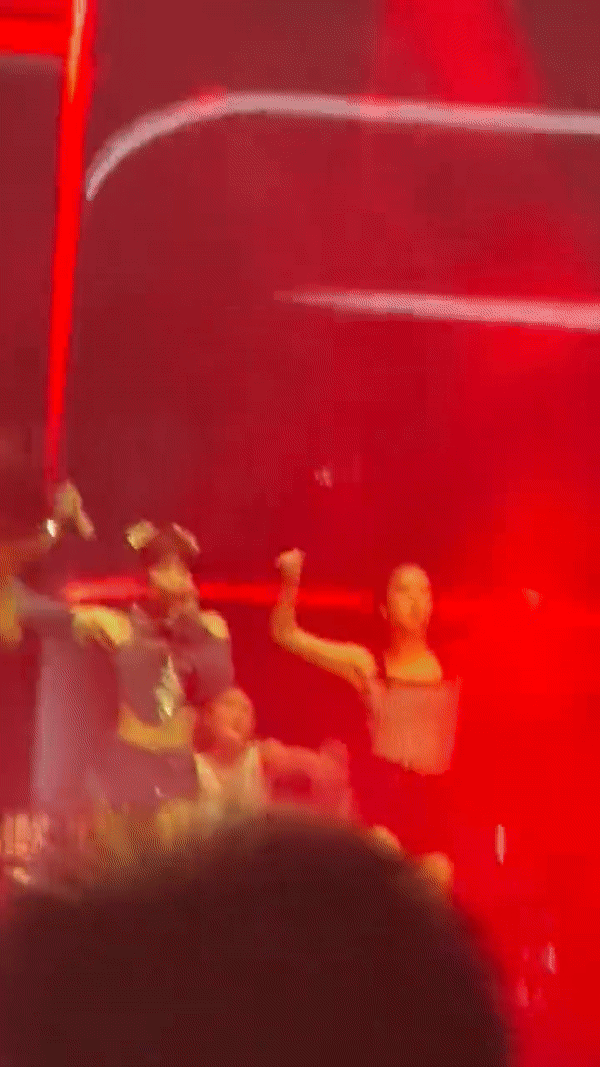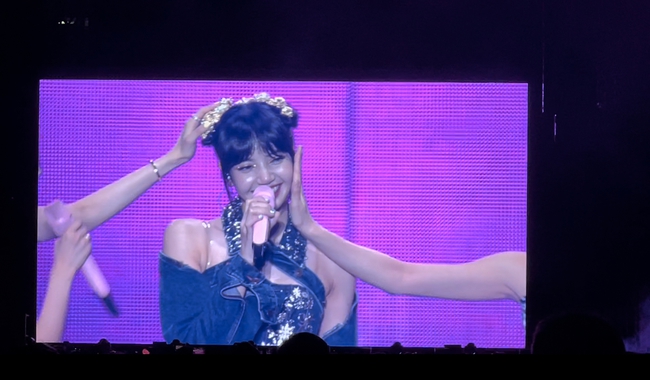 Also at the end of the show after celebrating Jisoo's birthday, Rosé's dress unfortunately got stuck on a cake. It was Lisa who discovered this and quickly reminded Rosé. Immediately after that, Lisa rushed to "rescue" her best friend when she took a tissue and helped her best friend clean up the stain. Fortunately, after timely handling, Rosé was able to comfortably continue to perform and end the night with BLACKPINK.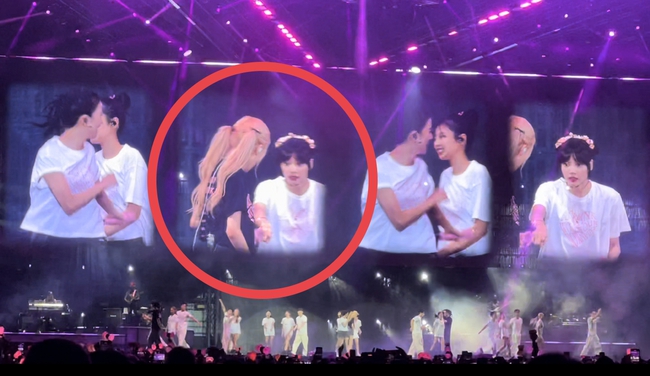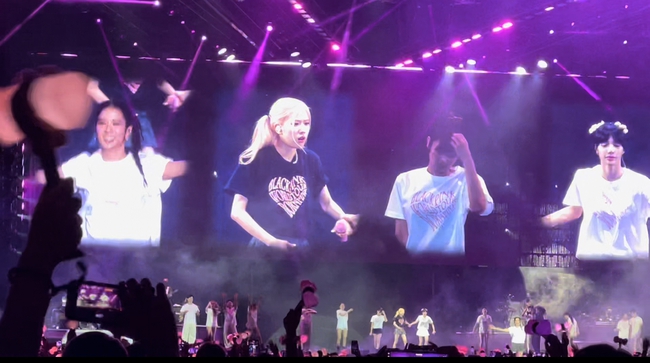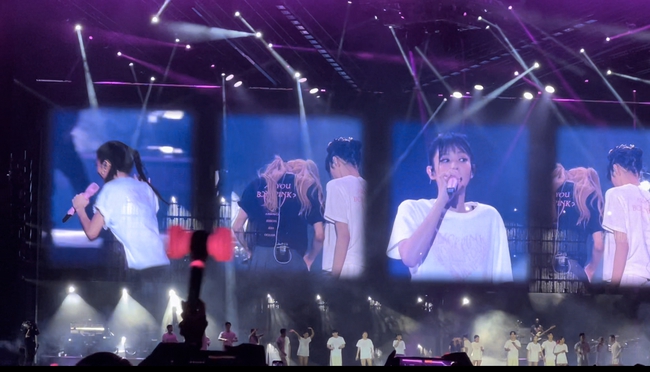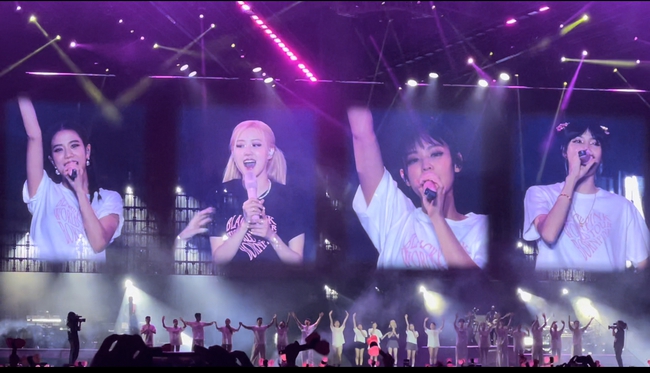 And in the end, Rosé was completely comfortable and ended the full night with BLACKPINK
SOURCE: K14& Photo: Twitter, An Nhi