Blackpink signing event, Jennie continued a pleasant conversation with the fan right next to her, who could not attend the fan signing event.
Group BLACKPINK participated in a fan signing event to commemorate the release of the 2nd full-length album 'BORN PINK' held at the IFC Mall in Yeouido, Seoul on the afternoon of the 25th.
Jennie attended wearing a sky blue flower pattern chiffon mini dress. Blackpink removed the transparent acrylic plate installed between the fans in the first place and came closer to the fans. In particular, Jennie sat on the edge and communicated with a fan who was standing on her left side, who was not able to enter the fan signing event, when she became between a fan and a fan who had no fans in front of her. She continued the conversation with fans from time to time, including posing and talking to fans' requests, and telling fans that it was too hot to cover their knees with blankets.
What is uniquely different from this fan signing event is that we had enough time and conversations with our fans. One fan choreographed Blackpink together with Lisa and made a heart together. It wasn't just a short time after receiving autographs, but rather having a lot of conversations with fans.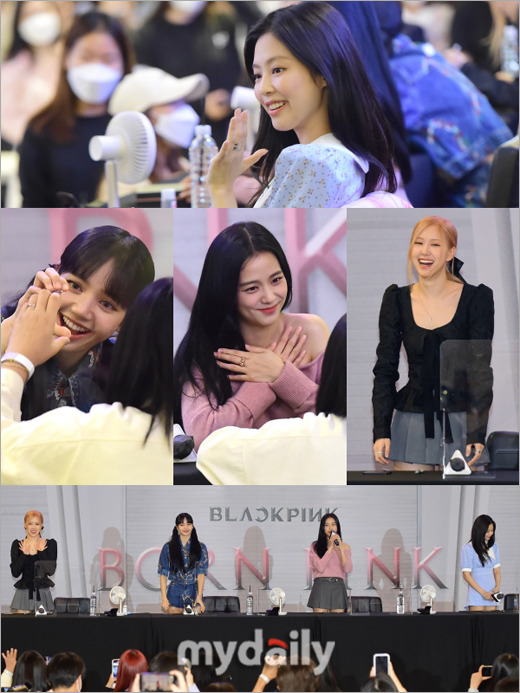 It was a fan signing event where both the fans who entered the signing event and the fans who couldn't come in were satisfied and had no choice but to love Blackpink.
On the other hand, according to the latest chart (202.09.16 – 2022.09.22) announced by YouTube on the 25th, Blackpink took first place in the global YouTube Song Top 100, the most viewed music video in the world, and the popular artist category.
Source: Daum