BTS Jimin, Fashion Week a member of the global super group (BTS), was excited at Paris Fashion Week, in France. According to foreign media such as the Associated Press on the 20th (local time), when Jimin appeared at the "Dior Men's FW 2023-2024 Show" held as one of Paris Fashion Week, all reporters' attention was focused on him.
In particular, the Associated Press reported, "As soon as Jimin arrived, reporters seemed so overwhelmed by him that they abandoned Gwendoline Christie, the great star of 'The Dior Show' and 'Game of Thrones.'"
The Dior Show, which started with a performance in which Christie and Robert Pattinson recited a poem at the moment the image of the Dior collection filled the screen, drew attention for its various artistic qualities, and Jimin's appearance was chosen as the best moment.
From the start of the show, crowds gathered at Concord Square adjacent to the Fashion Week venue to see Jimin, J-Hope, another member of BTS, David Beckham, a former star soccer player, and model Naomi Campbell. The Associated Press sketched, "The stars made their way through the crowd into the venue like salmon swimming upstream."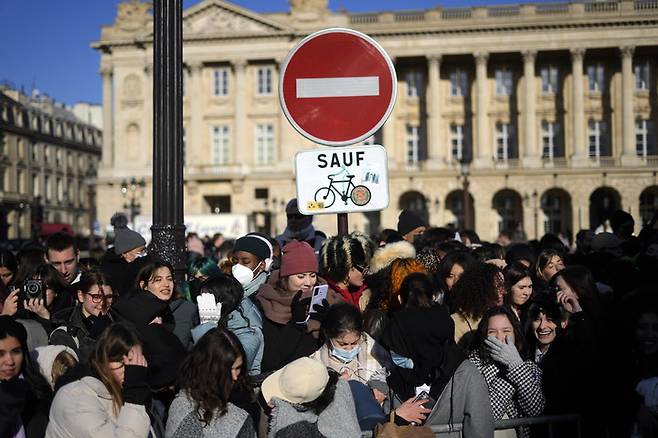 READ ALSO
British fashion designer Kim Jones, the art director of Dior Homme, paid homage to the legendary French fashion designer Yves Saint Laurent and presented a collection that pays homage to his legacy and legend.
Jimin recently became Dior's ambassador. Jimin is the first Asian male global ambassador in Dior's 76-year history. It is a place that encompasses all of Dior's international lines. Beckham also posted a photo taken with Jimin and his son Cruise on his social media that day.
On the afternoon of the same day, Jimin told the global fan community Weverse, "Everyone, I came to Fashion Week like this. Thank you for coming, and I was happy that ARMYs welcomed me a lot in the field."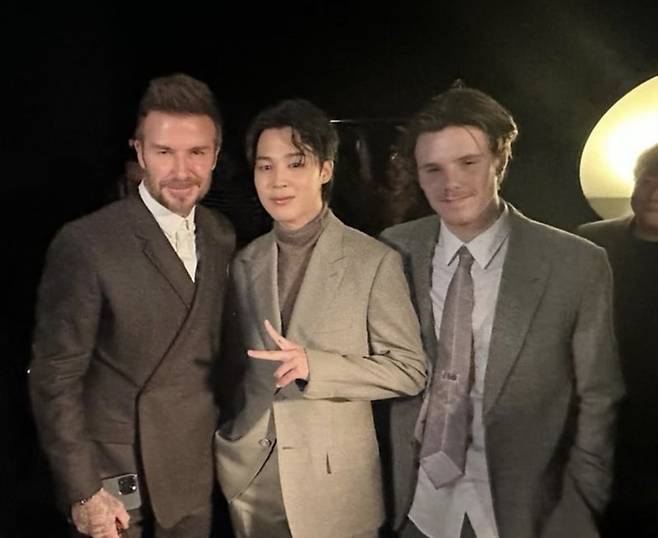 Meanwhile, not only Jimin but also K-pop idols have recently been selected as ambassadors for various luxury brands. BTS member Suga is Valentino, Big Bang member Taeyang is Givenchy, and New Jeans members Hani, Hyein, and Daniel have modelled for Gucci, Louis Vuitton, and Burberry, respectively.
Source: Daum