bts jin enlist date announced by the Korean Media enlistment date of BTS' eldest brother. Soon after, the management company Big Hit Music responded to the information.
On the morning of November 24, Newsis reported that Jin  – the eldest brother of BTS joined the army on December 13 at the rookie training center in Yeoncheon, Gyeonggi Province.
After undergoing a 5-week training course at the division's rookie training center, Jin will be transferred to the unit.
Soon after, Big Hit Music responded, "We can't confirm the details at this time. We ask for your understanding."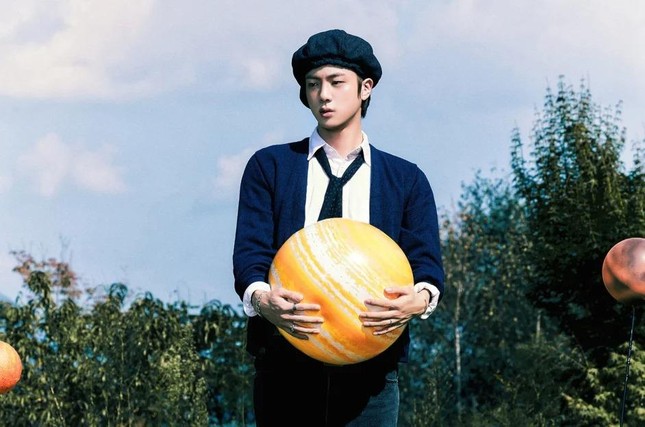 Jin is expected to enlist in December (Image: HYBE)
Previously, on November 13, Jin answered a fan's question on the Weverse app, "Are you excited to celebrate your birthday next month?", the male singer replied, "No, I was already there at that time." was informed that he would join the frontline unit."
On November 4, Jin submitted a request to cancel the postponement of his enlistment to the Military Manpower Administration. The male idol participated in many entertainment programs and worked hard to interact with fans before stopping his activities for 2 years.
In early September, Jin released his first solo song " The Astronaut " in collaboration with world famous band Coldplay. Immediately after its release, the song entered the US Billboard Hot 100 chart at number 51 and the UK Top 100 chart at number 61, proving the popularity of BTS' eldest brother.
Among the BTS members, Jin is the first to enlist. As he was born in 1992, he is the oldest member of BTS, was proposed by the Minister of Culture, Sports and Tourism to postpone his enlistment under the revised military service law 2020. Jin's enlistment was postponed to end of 2022.
Source: Kenh14