Actress IU at Cannes 2022, had a problem on the red carpet of the 75th Cannes Film Festival.
At Cannes 2022, IU was pushed by Maria Travel (French star) right on the red carpet. The video of the shoving scene went viral on many Korean forums.
In the clip, Maria Travel with blonde hair nudged the role of actress IU. After that, the French star continued to go straight and did not return to apologize.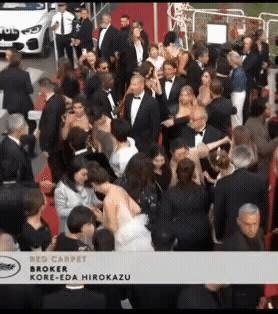 At the time of the collision, IU was standing talking on the red carpet. When faced with an incident, the actress tried to smile to hide her embarrassment.
Maria's historical act towards IU made the Korean public indignant. They sent a series of messages and left many comments criticizing the French star.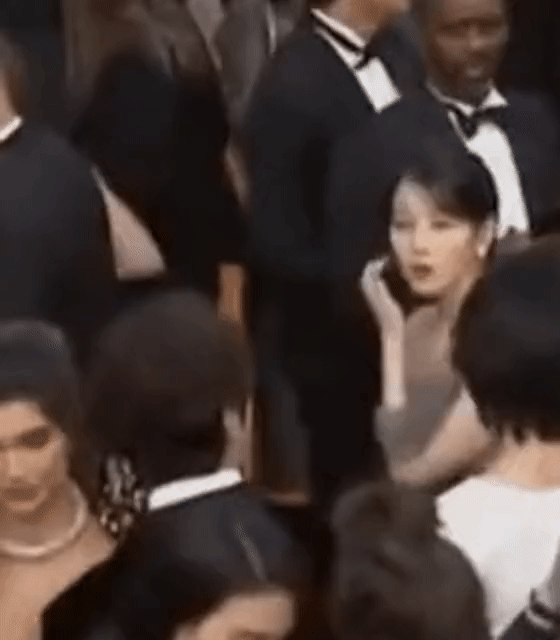 When facing a wave of outrage, Maria posted an apology clip and tagged IU's social media account. Accordingly, Maria shared:
Read Also: Cannes 2022: IU's competition film is unexpectedly welcomed, setting a new record for Korean cinema
" I'm not good at English, but I'll do my best to speak. I want to apologize for what happened on the red carpet today. I want to apologize to Korean actress Lee Ji-eun. It was my mistake to push her. I sincerely apologize" .
( Translation: "I'm not good at English, but I'll try to say the best. I want to apologize for what happened on the red carpet. I also apologize to actress Lee Ji Eun. It was my fault to push her. I'm really sorry ."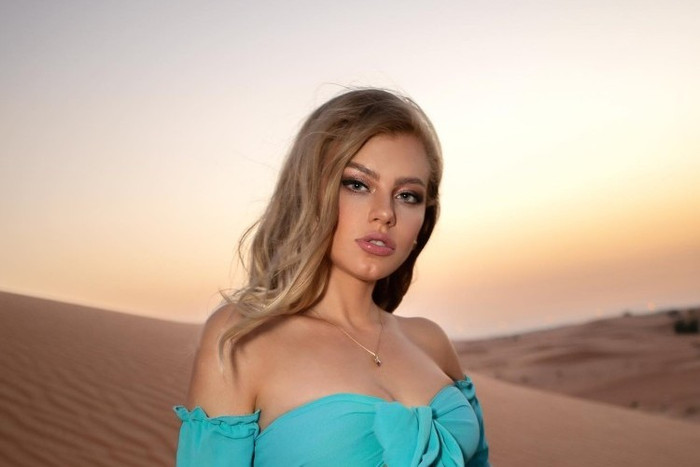 However, Maria Travel's apology was not well liked by the Korean public. The online community thinks that the French star only apologized profusely because she saw IU as a celebrity.
They asserted that Maria's behavior was not unintentional. Hitting someone hard without apologizing shows contempt. The public noticed that because IU is of Asian descent, she was racist by this star.
Maria Travel is an influential star in the beauty industry. Her personal Instagram reaches 37,500 followers.
In contrast, IU is a famous Korean singer and actress. She is known as the "national sister" of the land of kimchi.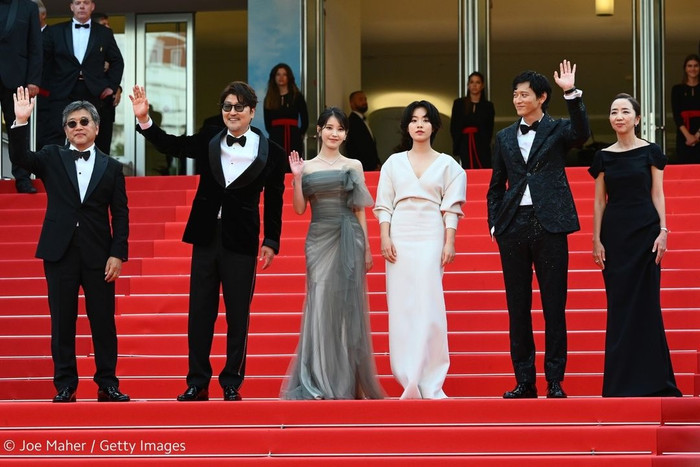 IU attended Cannes as an actor in the movie Broker. This work received a round of applause seven minutes after its premiere at the film festival
Source: Soastar