Crazy Love ratings Increased with the 11th episode.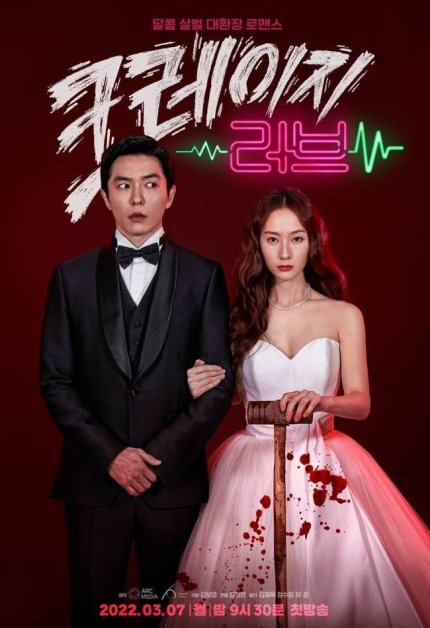 According to Nielsen Korea, an audience rating research company, the 11th episode of KBS 2TV's drama 'Crazy Love', which aired on April 11, recorded an audience rating of 4.3% based on households nationwide.
This is a 1.3%p increase from the 10th episode's 3% and is higher than the previous highest rating of 3.4%.
READ ALSO: Again My Life Episode 2 Recap, Review, and Summary
It is analyzed that it has benefited from the ending of the SBS Monday-Tuesday drama 'Meet the Guy', which was broadcast at the same time and was a hit.
'Crazy Love', starring Kim Jae-wook and Jung Soo-Jung, is a sweet and bloody, crazy romance drama depicting the story of a lecturer who is predicted to be murdered, and his super secretary, who is sentenced to death.
(Photo=KBS)