Drink Now, Work Later 2' Lee Sun-bin, Han Seon-Hwa, and Jung Eun-ji ended their natural lives and began to adapt to the city.
'Drink Now, Work Later 2'Lee Sun-bin, draws sympathy from many people by depicting the city adaptation period of Ahn So-hee, Han Ji-Yeon (Han Sun-Hwa), and Kang Ji-gu (Jung Eun-ji). Here's a look at some of the social life tips that the three friends have shown.
1. Drink Now, Work Later 2 Lee Sun-bin, the Main writer Ahn So-hee, honesty is the answer to misunderstandings
Ahn So-hee, who was reinstated as the main writer, regained the child-like program she had planned herself, but because of her natural life, she was unfamiliar with newspapers and even heard rumours that she was a writer who had lost her senses within a day. To make matters worse, Ahn So-hee hosted a dinner party to resolve the chilly team atmosphere while the youngest she worked with submitted her resume to another team. Through candid conversation, she learns that a long-time team member has been waiting for her even though she is staying at the youngest, and all misunderstandings are resolved. Ahn So-hee and her teammates re-established a strong sense of loyalty and touched her warmly.


2. High-tension Han Ji-Yeon, storm affinity that disarms vigilance
READ ALSO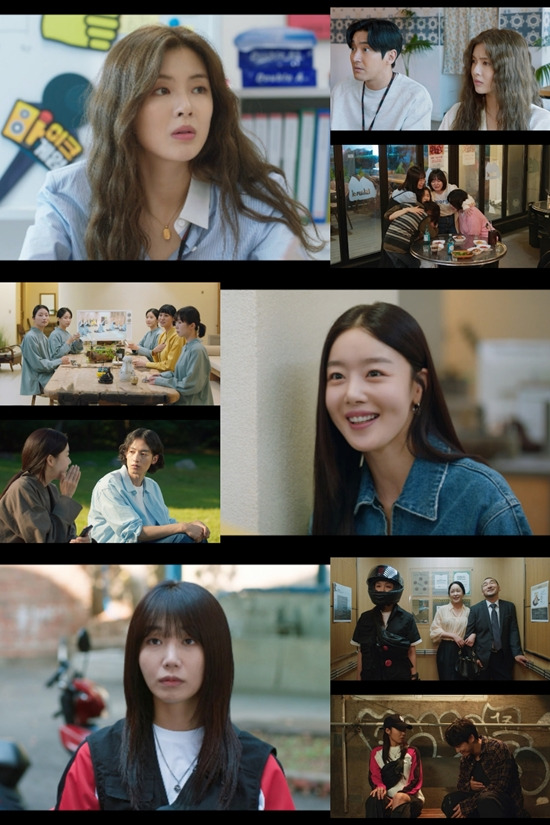 On the other hand, Han Ji-Yeon, who boasts a high tension that does not get tired, finished the breathtaking job opening ceremony at the 'Naturalism Yoga Training Center' specializing in meditation and breathing. The yoga teachers were taken aback by Han Ji-yeon's bubbly tone and way of speaking, but soon got caught up in her stormy affinity and released her vigilance. She especially made her laugh by forming her tiki-taka while sniping the taciturn Kim Seon-Duk (given person)'s humour code perfectly enough to be evaluated as "not good at answering the original."
3. Kang Ji-gu, "I can see people now" A new challenge for returning students
On the other hand, Ji-gu Kang, who had stopped social life, went out to deliver to pay for living expenses. During her time as a teacher, she took up her secluded life because of the guilt of failing to prevent the death of her pupil. She met many people while flying around on a motorcycle. As she said, "I can now see people I didn't really care about in the past," expectations are raised for a new challenge as a student returning to society, whether she will be able to overcome her painful past and look at her own dreams.
In this way, the trio of drunkards show how they are adapting to city life in their own way by liquidating their natural lives. Therefore, expectations are high for the next story of drinkers who will give comfort and sympathy to those who see them as a fierce modern life that any member of society would have experienced at least once.
Episodes 5 and 6 of Teabing's original 'Drinking City Women 2', which will soothe the fatigue of hard daily life with the appearance of three friends who boast more explosive tension, will be released on the 23rd (Fri) at 4:00 pm on Teabing.
Photo = Tving
Source: Daum