Exactly 20 years ago, So Ji Sub once made the public cry with the role of the miserable Park Chul Woong in Glass Shoes.
Referring to the latest married male actors in Korea, "Park Chul Woong" So Ji Sub is indispensable. Born in 1977, So Ji Sub along with Lee Byung Hun, Song Seung Hun, and Won Bin is the best actor in Korean cinema in the last century with a series of classic works.
Speaking of So Ji Sub, the public often remembers him for the role of Park Chul Woong in the classic TV series Glass Shoes. Although he later has many successful films, perhaps no character will surpass this classic role.
Regarding love, the actor was only married to a young wife who was 17 years younger than him 2 years ago. If male actors at the same time were often rumored or publicly dating, Ji Sub's love life was empty for 20 years in Kbiz. However, the actor once had a brief first love with co-star Glass Shoes Kim Hyun Joo.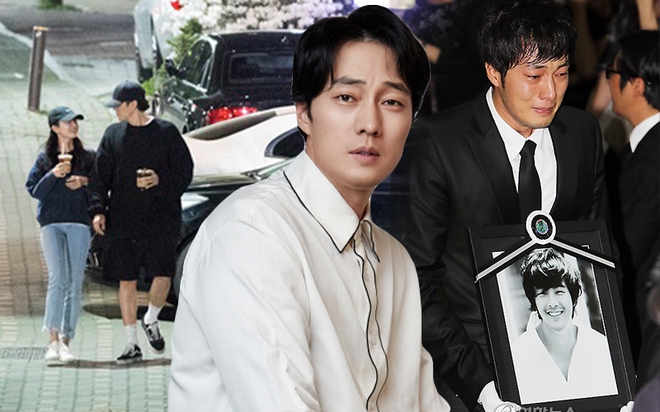 U50 got a young wife thanks to Son Ye Jin
In So Ji Sub's life, the two most mentioned women are probably his wife Cho Eun Jung and first love Kim Hyun Joo.
If Cho Eun Jung's wife is officially public, the love story with the beauty of Glass Shoes Kim Hyun Joo takes place only in silence. This first love of So Ji Sub took place and ended in silence, no one knew. Before creating success together with Glass Shoes , So Ji Sub and Kim Hyun Joo spent time together since they were still unknown young artists.
The couple fell in love after collaborating on a TV sitcom in 1998. So Ji Sub and Kim Hyun Joo even traveled to the Philippines together, then made their relationship public with their families. So Ji Sub also did not hesitate to bring Kim Hyun Joo to her sister's wedding. Just with this action, it was enough to know that the actor at that time was extremely serious in this relationship.
Read Also: Jinxed at first Na In-woo "Shares Details About His New Role and the Reason for Joining the Drama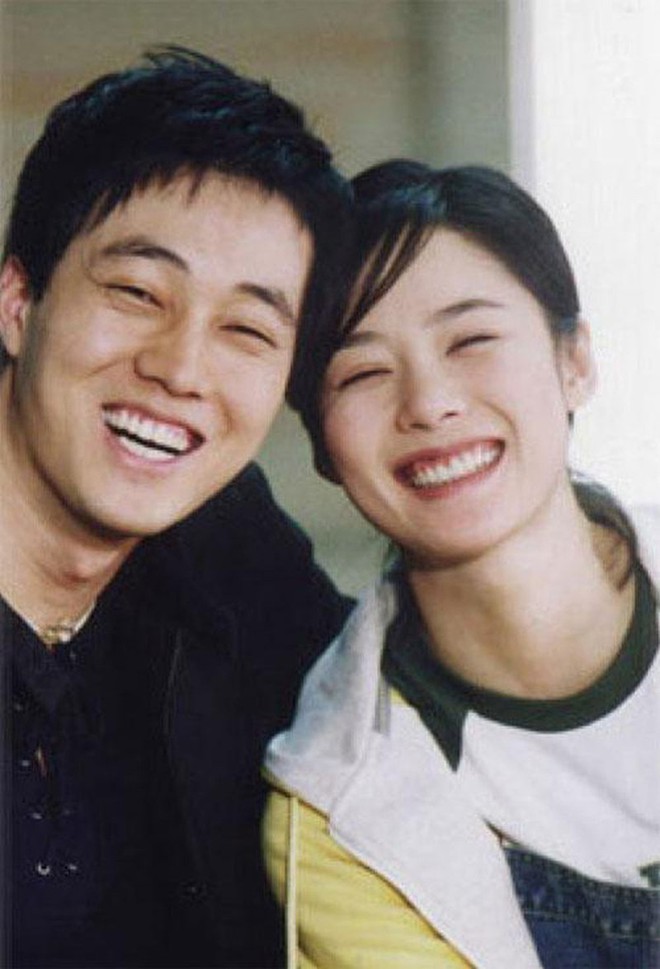 However, this relationship was not approved by the two families, so dating became more and more difficult. Not long after that, the two also said goodbye in regret. However, it is not clear whether it was due to pressure from family or because of the beginning of fame. The exact cause is still known only to the insiders. Despite breaking up, the two still maintain a professional working attitude. The proof is that the two still work well together and create success for Glass Shoes .
The only person publicly acknowledged by So Ji Sub is his current wife, female MC Cho Eun Jung. The couple has known each other since April 2018, when Cho Eun Jung was the one to interview the two main actors of Be With You Son Ye Jin and So Ji Sub for SBS. When the two publicly dated, many people reflected on So Ji Sub's previous answer about the ideal type of girlfriend, "I like girls with beautiful legs. I like her with long and tall hair. about 1m68". Many people believe that this is one of the factors that helped Cho Eun Jung catch So Ji Sub's eyes.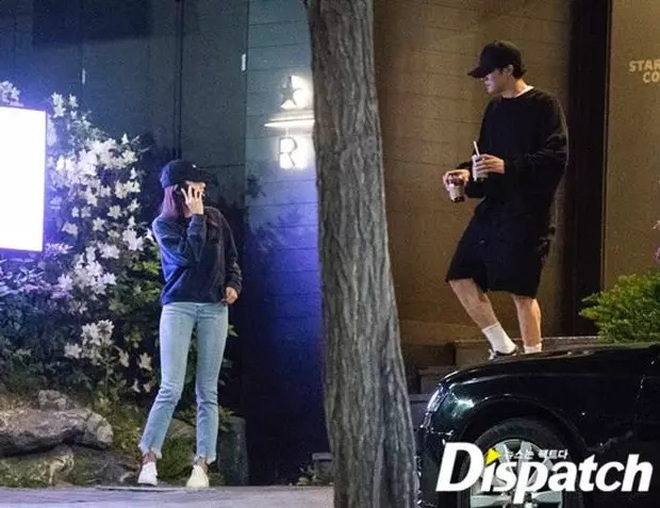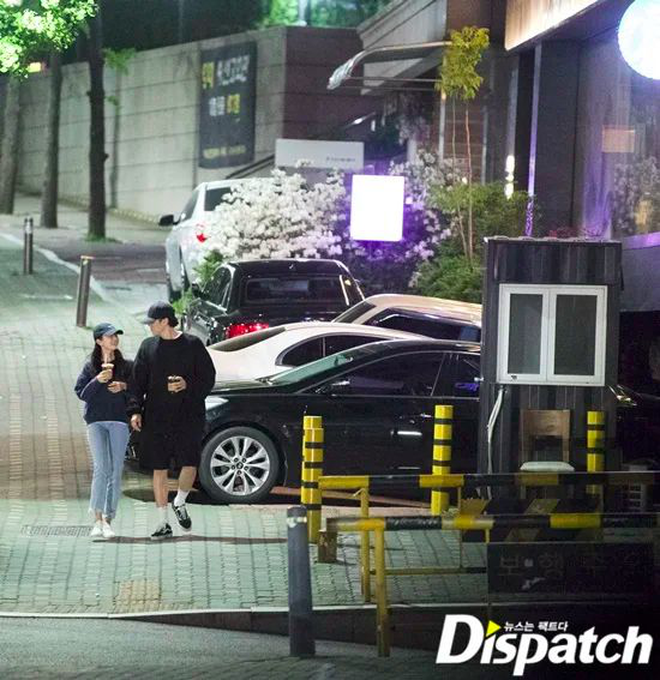 So Ji Sub and his wife Cho Eun Jung were caught dating before it was officially announced
The couple officially publicly dated in May 2019 after being revealed by Dispatch having a romantic evening together at a cafe in Hannamdong, Seoul. In it, the male actor graciously went to the shop to buy coffee for his girlfriend. After that, they went for a walk and chatted happily with each other. By 2020, the two will officially return to the same house with a marriage declaration. There was no lavish wedding ceremony held, instead the couple decided to donate 50 million Won (1 billion VND) to support children's education during the epidemic season.
Sitting next to a goddess-like Son Ye Jin, So Ji Sub completely ignored Hyun Bin's wife and his eyes only turned to the MMC who is 17 years younger than him.
A promise every year with a best friend
In addition to the love story, So Ji Sub is also mentioned a lot in his friendship with the late actor Park Yong Ha. Both are Seoul boys of the 1977 generation, both entering the entertainment industry at the age of 17-18 thanks to their outstanding and handsome appearance.
As the son of Park Seung In, a famous Korean producer, Park Yong Ha's artistic path is more favorable than his best friend So Ji Sub. Because in 1994, Park Yong Ha had her debut role in the MBC drama Theme Theater. As for So Ji Sub, the actor, who was originally a swimmer at the national level, then turned to entertainment activities, so he struggled much more. It took 2 years after entering the profession, So Ji Sub received a small role in the popular TV series Model. Even working in a competitive industry, So Ji Sub and Park Yong Ha still maintain a close friendship.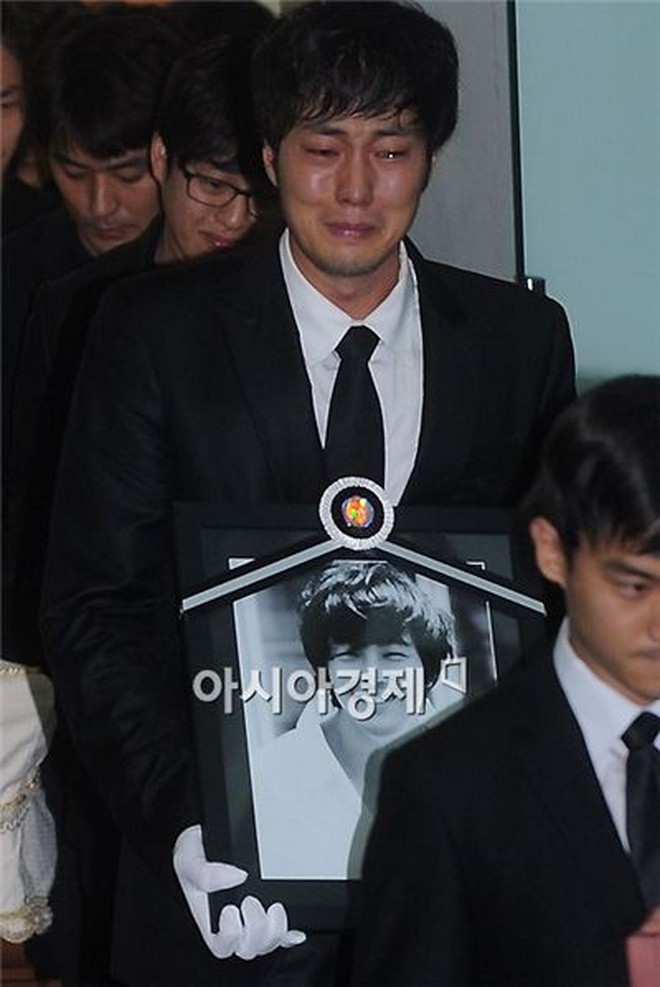 So Ji Sub was in pain on the day of seeing off his best friend – the late actor Park Yong Ha
But everything changed after actor Park Yong Ha passed away at the age of 33 on June 30, 2010. His sudden departure left fans, the public as well as family, friends and colleagues deeply saddened. On the day of seeing off Park Yong Ha, So Ji Sub was the one holding a photo of a close friend with a lost face and puffy eyes from crying a lot.
Not only holding a photo, but So Ji Sub is also the one who takes care of everything for his best friend's aftermath. The image of So Ji Sub holding a photo of his best friend while crying made the public very sad. So Ji Sub himself once shared with the media about his mental breakdown for a long time after the departure of Park Yong Ha. "We are good brothers. I don't understand why he acts like this even though I'm always by his side," So Ji Sub said.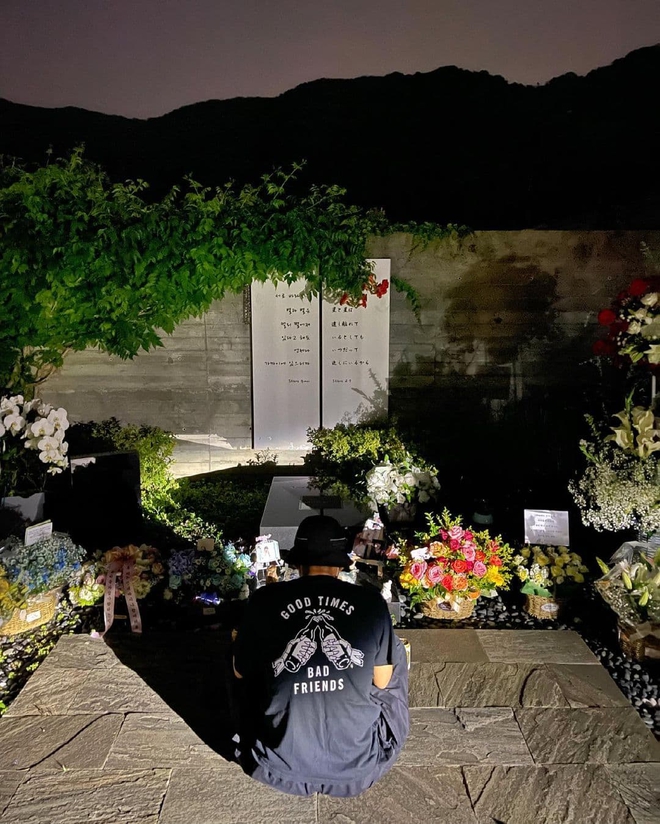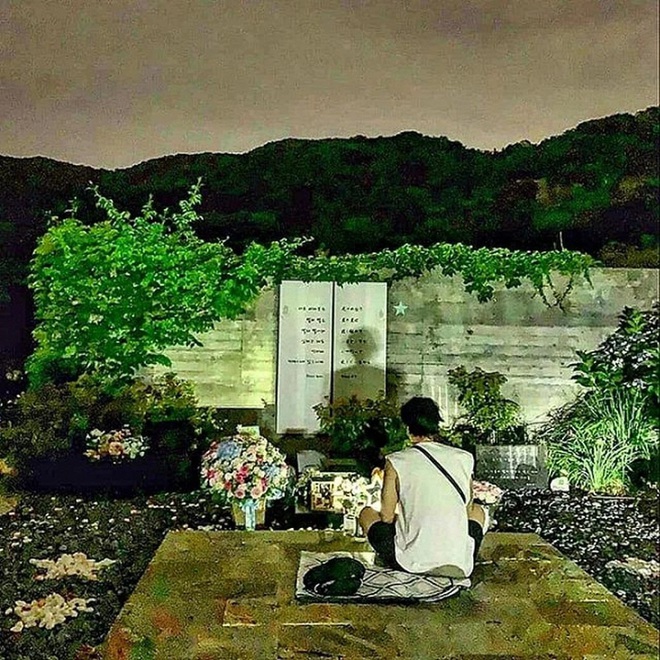 On the same day as Park Yong Ha's death anniversary, people will see So Ji Sub alone going to a close friend's grave to confide
Every year on the anniversary of Park Yong Ha's death, fans will always see the image of a tall man sitting next to the grave of the ill-fated actor at dawn. That is the actor So Ji Sub. Although 11 years have passed, So Ji Sub still keeps that habit. Fans also revealed that every time he leaves the grave of his best friend, So Ji Sub's eyes are puffy. The image of So Ji Sub sitting quietly in front of the grave of actor Park Yong Ha made the online community feel sad. It can be seen that the friendship between So Ji Sub and Park Yong Ha is extremely close.
Source: K14