GOT7 Jinyoung (Park Jin-young), becomes the main character of a new Romantic Kdrama 'The Witch'.
An entertainment official told Sports Chosun on the 28th, "Park Jin-young will be the main character of the new drama 'The Witch' (directed by Kim Tae-gyun)." 'Witch' is a drama based on a webtoon of the same name drawn by Kang Full. It tells the story of a man who fell in love with a woman called a 'witch'.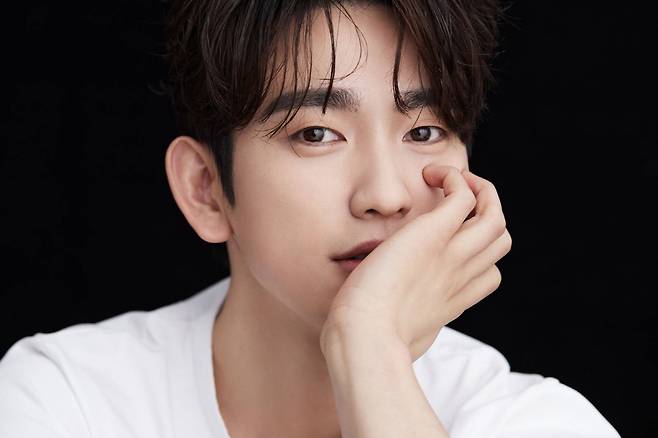 Park Jin-young plays Lee Dong-jin in the play. Upon graduating from college with a major in statistics, he was scouted by Shine Solutions as a data miner, a top-rated data miner in the industry. In the past, Mijeong, a girl who was always alone, appeared in front of him and all she had to do was to look and believe in him, she had to stand in the center of the rumors and be beaten, but when he met her after leaving school, he said, "You're not a witch" I will only study statistics until I die. One day he suddenly meets her again on her subway train, and Dong-jin is now willing to throw himself away for her life.
READ ALSO: Controversial Seo Ye-Ji, the main character of the 2 trillion won lawsuit… "I'll break it down" 'Eve'
Jinyoung Park debuted in 'Dream High Season 2' in 2012 and appeared in 'When a Man Loves (2013), and 'My Love Eun Dong-ah' (2015), and 'The Legend of the Blue Sea' (2016), respectively He took on the role of a child and showed an impressive performance. In addition, in the movie 'Number', which was released last year, he confirmed that he is the next-generation acting idol as the main character Min-sik. In tvN's 'He Is Psychometric', he took on the role of Lee Ahn, the main character with the power of Psy Comet Lee (superpower to read memories and the past through contact), proving his potential as an actor.
In addition to this, he played a two-person role with Yoo Ji-tae in 'The Flower of Love – The Moment when Life Becomes a Flower', and in 'Devil Judge', he worked with intelligence and two tops. In addition, the recently released Movie 'Yaksha' showed a wild charm that had never been seen before, raising expectations. This raises the question of what kind of image Park Jin-young will show through 'The Witch'.
'Witch' will be directed by Kim Tae-Hyun, who made the movie 'Sexual Murder', and is currently in discussion with the OTT platform, and will start filming soon.
Source (1)