Hyun Bin and Yoo Hae-jin 'Confidential Assignment 2' announced their splendid return to the Chuseok theater district. The movie 'confidential assignment' predicted an explosive box office success that surpassed the first and made even '10 million viewers look forward to it.
'Confidential Assignment 2: International' is the sequel to 'Confidential Assignment', which mobilized 7.81 million viewers in 2017 and made a sensation in theaters by ranking in the top 3 box office that year. Director Lee Seok-hoon of 'The Pirates: The Bandit Who Went to the Sea' (2014) and 'The Himalayas' (2015) grabbed the megaphone.
The second part is an unpredictable triangle between North Korean detective Rim Cheol-ryeong (Hyun Bin), South Korean detective Kang Jin-tae (Yoo Hae-jin), and New Face foreign FBI Jack (Daniel Henney) who meet again to catch a global criminal organization. Draw a cooperative investigation.
In particular, in the movie', Hyun Bin and Yoo Hae-jin, a 'trust-and-see union', unite once again, drawing high interest from movie fans. As soon as the reservation was opened, it took first place in the overall reservation rate, and the number is soaring at a terrifying speed every day. As of the morning of the 5th, two days before the release, it has surpassed 60%. Already showing an unusual omen for the box office, it not only leads the movie theater scene during the Chuseok holiday but has also surpassed the 'ten million myths'.
Read Also: Hyun Bin is nervous, looking forward to the day his first child is born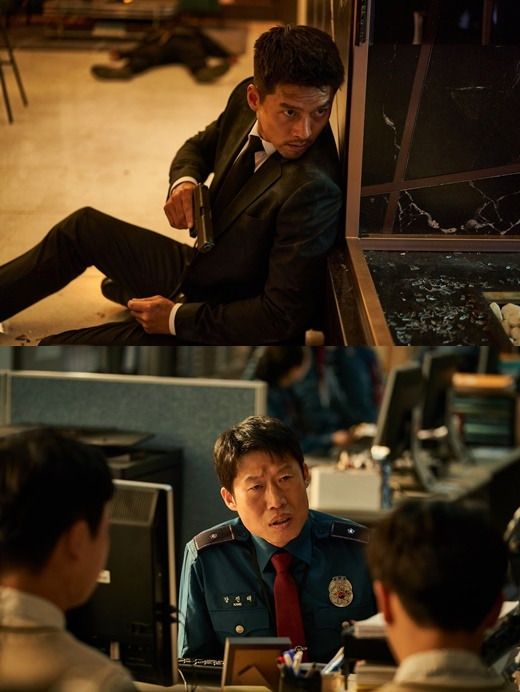 This is to the extent that Hyun Bin and Hae Hae-jin proved their all-time chemistry in the first part, both in comedy and action, so the second part also filmed 'Legend' with a mature breath, leading to word of mouth after the premiere. On a more upgraded scale, the tiki-taka breathing of two actors with deep acting skills was mixed, boasting a solid level of perfection and providing fun that cannot be missed.
Hyun Bin made a comeback to the screen after 4 years with 'Confidential Assignment 2' after enjoying syndrome popularity with part one and the drama 'Crash Landing on You'. He rewrote his life's performance by once again taking on the role of Rim Cheol-ryeong, an elite North Korean detective. He showed amazing performances, including high-level action such as bare-body fighting, gunfight, wire action, and dizzying car chasing, as well as brilliant comic performances.
Yoo Hae-jin also returned as Kang Jin-tae and took the lead with Hyun Bin with the performance of 'All in One following the first movie The character Jintao, a South Korean detective who still exudes a salty charm, is portrayed with his unique humane side and humorous charm, sniping the tastes of men and women of all ages and generations.
Meanwhile,' Confidential Assignment 2′ will be released on the 7th.
Source(1)