On December 9, Kdramastars reported that Hyun Bin-Son Ye Jin had filed a lawsuit against hackers for stealing and leaking photos of the couple's first son. According to this page, the hacker illegally accessed Hyun Bin's iCloud account, and then spread the boy's photo on social networks.
Hyun Bin and Son Ye Jin are extremely secretive couples in their private life. They do not share photos of the first son but only announce that both mother and baby's health is stable to ensure the privacy of the family. Celebrities in Korea often keep their images private, protecting the privacy of their children.
READ ALSO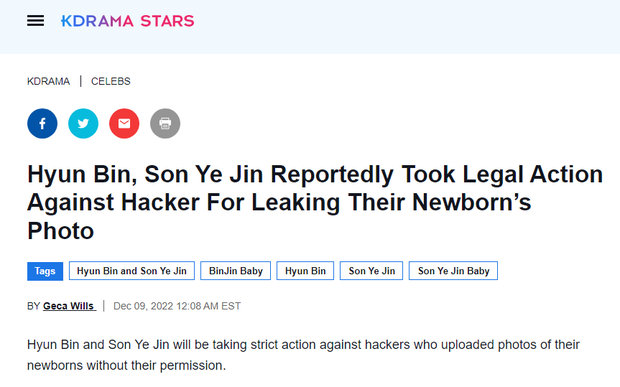 Kdramastars reported…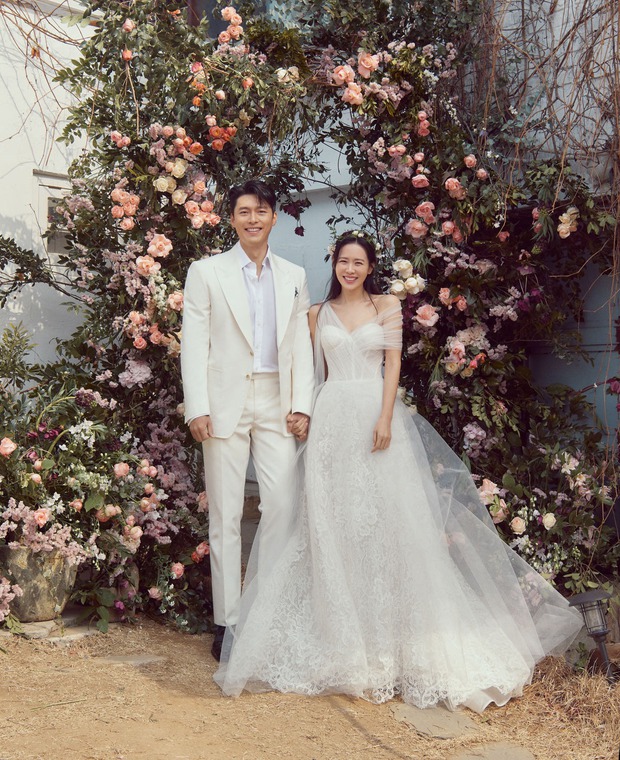 However, the public could not help but doubt the authenticity of the information that Hyun Bin and Son Ye Jin sued the above hacker, because all Korean media and the two management companies did not publish any announcements. Photos of the couple with their first child spread on social networks earlier and were also confirmed to be collages.
On November 27, Son Ye Jin gave birth to her first son earlier than expected. Fortunately, Hyun Bin completed the filming schedule in Mongolia to be with his wife in a sacred moment. Hyun Bin could not hide his joy and happiness at the moment of welcoming his first son. He received many warm wishes from family, friends and fans.
Korean media and 2 management companies did not have any announcement about the lawsuit
Source: Kdramastars, Naver