'Island' Lee Da Hee, which filled the vacancy of actor Seo Ye-ji, takes off the veil. On the afternoon of the 22nd, at the Conrad Hotel in Yeouido-dong, Yeongdeungpo-gu, Seoul, a press conference for the production of TVING 'Island' was held. In addition to director Bae Jong, actors Kim Nam-Gil, Lee Da-hee, Cha Eun-woo, and Sung Joon attended the event.
'Island' is a drama depicting the journey of characters who are destined to fight against the evil that is trying to destroy the world, based on the cartoon/webtoon of the Korean comics masters Yoon In-wan and Yang Kyung-il's self-aware hibernation.
Here, director Bae Jong, who crosses humanism and action, such as 'Welcome to Dongmakgol' and 'Fabricated City', took the megaphone. Director Bae Jong, who is forming a thick maniac base, showed off his accumulated directing skills and provided extreme immersion and spectacular fun, predicting the birth of a well-made fantasy genre.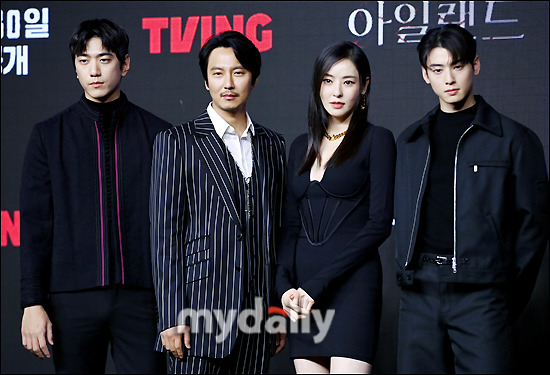 On this day, director Bae Jong said, "This is my first drama. Before doing this drama, I set up my own rules for selecting works.
"In fact, when this 'Island' proposal first came to me, I had a slight desire to refuse it, but I was tempted to wear it even though it should never be worn like a ring. When I woke up for a moment, the filming was over. It is clear that it is an original work that is so attractive and stimulating." He expressed his confidence.
Regarding the directing focus, "The webtoon itself has the most powerful weapon. It is emotionally dark and cynical, but in terms of expression, it is in fact a creature action product throughout. This could actually be done as a movie, but it had to be made into a series. ", he pointed out.
He said, "I had an idea to deal with it somehow, but it was Jeju Island that I thought was really important. Because the title was 'Island', I couldn't leave out Jeju Island. Jeju Island, which I know as a tourist destination, is a fun and beautiful place. I thought about the sad memories of Jeju while worrying about the feeling of not being able to do it," he said. "In the very past, it was a place of exile, an outpost during the Japanese colonial period, and there was the 4·3 Incident. I tried to include this in the character of Ban. It would be as fun as the original work if we took the two-sided parts, such as the East and the West," he explained.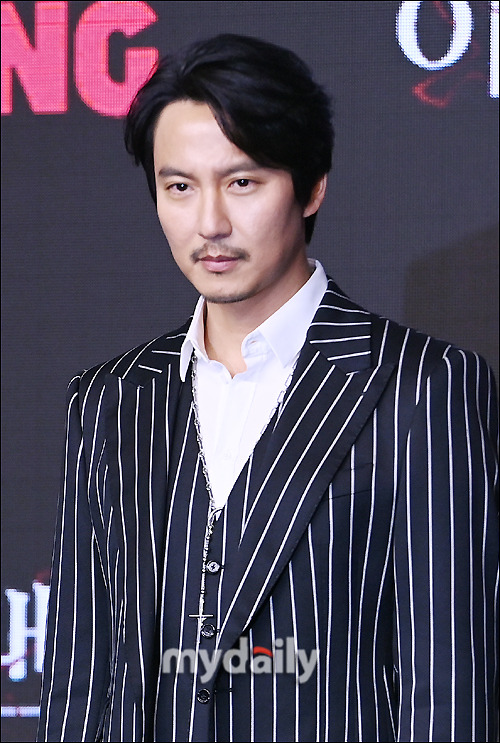 In 'Island', Kim Nam-Gil plays Ban, who fights against evil in preparation for the end of the world, but is raised as a tragic being who cannot get along with humans. Ban is a person with a destiny to protect the world, and he agonizes over what values ​​to protect until he abandons himself.
He said, "I've been an avid fan of comics for a long time. When the offer came, I turned it down twice. It was burdensome to make it into a live-action film. The drama industry has developed a lot, but I wondered why 'Island' wasn't made into a live-action film before that. I was burdened by hearing this," he said. "Personally, I was an avid fan of 'Island', and the original work was popular, and there was a certain fan base, so there was a lot of thought that even if I did well, it would be worth it. I didn't even have the confidence that I could do well myself." I worried a lot about disappointing him. But when I came to my senses, I found that I was with the actors in Jeju Island," he confessed the burden of live-action filming.
Regarding the class he was in charge of, he said, "I am human but not human. Since the genre is fantasy, I think I am a supernatural character. I have received help from CG many times before, but I don't think I have ever received help from CG for my ability itself." I also made some dramatic settings because I couldn't express why I was like that. he said the emotional pain the characters have, why they became the way they were and why they lived the way they were, so they were more attractive."
In response, director Bae Jong said, "As those who have seen the original work know, 'Island' is very dark and rough. In particular, half of it is cynical and even decadent in a way. I thought there would be some discomfort when it was made into a live-action film." I wanted to give it more layers, so I set it to have sadness in it. I wanted to express that sadness powerfully. When I looked for that sadness, the actor with the saddest eyes was Kim Nam-Gil," he expressed his pride.
READ ALSO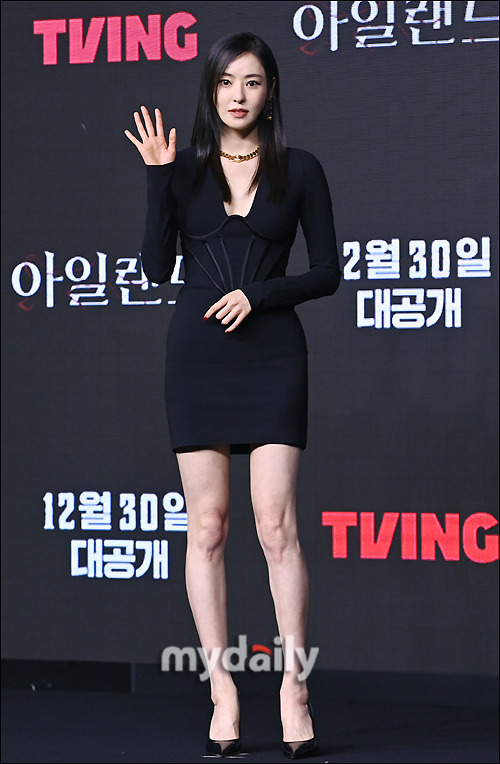 In Island, Lee Da-hee plays Won Mi-ho, the heiress of the world-class conglomerate Daehan Group and a part-time teacher. Miho is a talented person with all her looks, money, and abilities, and it seems that she has only walked the path of a gold spoon that she is not envious of, but she is a person who has lived a life without a windy day, receiving malicious attention from the media. Miho, who is sent to Jeju Island due to an unexpected incident, is attacked by monsters she has never seen in her life, and she gets caught up in a terrible incident.
Lee Da-hee said, "It was a work that I really wanted to do and was in a situation where I was clinging to it. It was a work that I was very desperate for." "After that, while filming, I thought, 'Can I do well as Miho?'
The role of Miho, which she played, was originally under review by Seo Ye-ji but was rejected due to controversy over gaslighting and forgery of academic background. Regarding this, Lee Da-hee said, "Honestly, another actor was originally scheduled for 'Ireland.' attracted
In addition, Lee Da-hee predicted a new image to be shown as Miho. She said, "It's the image I have, and it's a bit fragile and it doesn't feel like this. In that respect, if you think about it piecemeal, it will be similar. But there are delicate emotions and a human side to it. It looks cold on the outside, but warm on the inside. The point is Miho's colourful emotions that she develops while meeting Ban in 'Island'," she said with a smile.

Meanwhile, actor Cha Eun-woo took on the role of John, the best and youngest exorcist on earth. John, adopted overseas as soon as he was born, is called by God and reborn as the youngest exorcist. One day when he was dispatched to Jeju Island, considering it God's calling, John faced the 'day' revealed in the prophetic book and was swept away by the whirlpool of fate.
He said, "A friend named John is an exorcist from the Vatican. On the outside, he is cheerful, cheerful, and a bit sloppy, but inside he has a painful past. He is as strong as he is when exorcising. I thought it would be nice to show a slightly contrasting image as Yohan," he explained the character.
Cha Eun-woo, who has already worked on original webtoons, from 'My ID is Gangnam Beauty' to 'True Beauty'. Regarding this, he said, "It happened that way. Rather than a different point, there is an image part that can be referred to as a good point. I created the character while doing it," he said.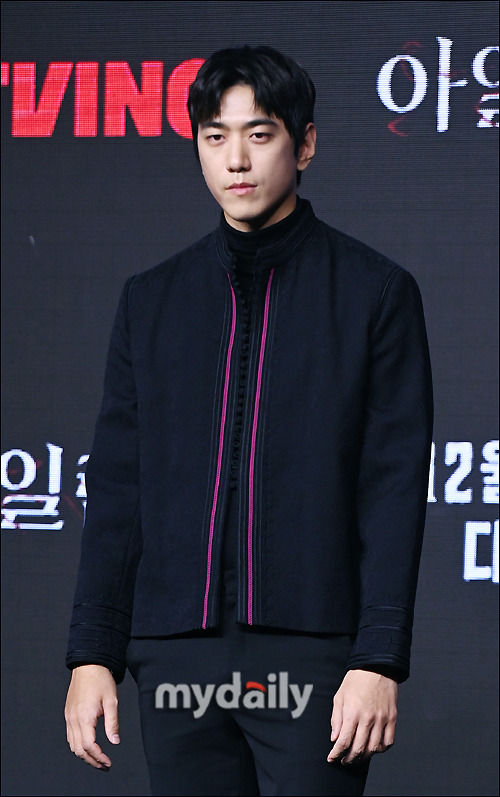 Gung-tan, who was abandoned by the world, was played by Sung-Joon. He was raised as a slaughter monk with Ban, but after a certain incident, he will show a three-dimensional image of not trusting humans and confronting Ban.
Seongjun said, "'Island' is very meaningful to me. All the works are of course meaningful, but to me, they are very different from the ones I've done so far. Since it's an action movie, I wonder if I can do it well, it's just a nuisance. I wondered if it might be, but Nam-Gil Hyung gave me much support and encouragement."
He continued, "I paid a lot of attention to my hair and clothes, just like my appearance. I practised imagining with the help of CG, unlike my usual actions, because I am a half-human, half-yo with power that transcends humans. I prepared hard. "he added.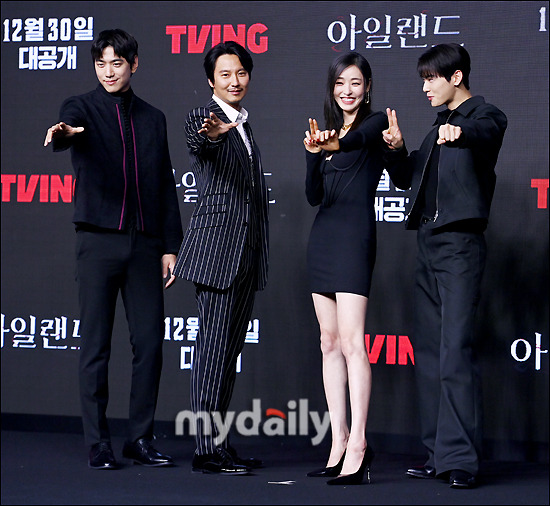 Kim Nam-Gil, Lee Da-hee, Cha Eun-woo, Seong-jun. Regarding the lavish casting, the delivery director said, "It was a strange experience. It was the first time that they raised their hands to do it. Earlier, Eun-woo told me that they had been waiting for a year and a half. Casting was easier than I thought, and as a result, I felt more responsible. "Da-hee came too, trembling because she had eaten Cheongsim-hwan. She said she wanted to do it so much. I don't know why, but she was desperate. To me, being cast differently than before was our secret, and it was like a fantasy," she said about the casting behind the scenes.
'Ireland' is expected to enter the global market through Amazon Prime Video and create a K-content sensation. The delivery director said, "Parts 1 and 2 were filmed at once. Part 1 will be released on December 30th. Part 2 will be released in the first half of next year." I'm still working on CG, but I'm doing my best not to be ashamed of it. To be honest, difficulties are a battle of time and money. I'm trying to do it effectively," he emphasized.
In addition, the delivery director cited the mythical element as a distinctive feature of 'Ireland'. He said, "After receiving the offer for the first time, I asked the production company and the original author that there was one thing I wanted to do. In fact, in this kind of monster genre, zombies are full of people. I even thought about whether it was necessary to do something difficult at this time. But It's difficult to do a completely new genre, so I tend to tweak it a bit, but I wondered what it would be like to plant the mythical feel of Jeju Island in this monster genre."
"Our work is a monster action, but it contains a lot of mythological feelings. The emotion is a little different. I don't know if that will be too much or a hindrance. " he added cautiously.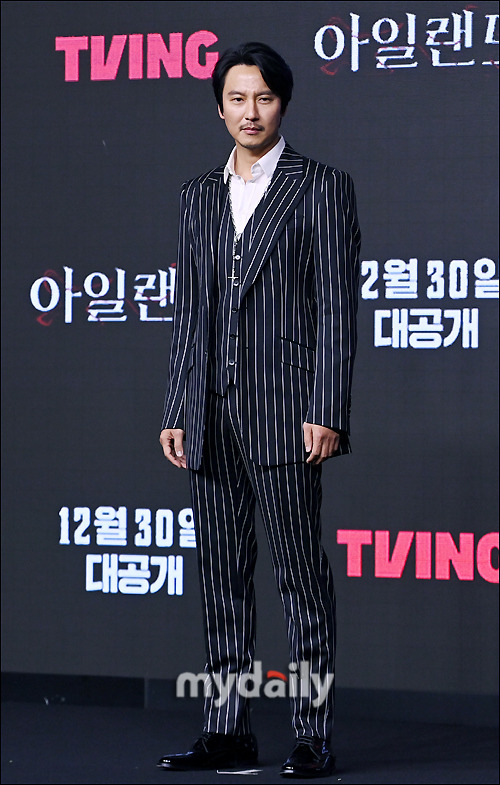 Kim Nam-Gil also said, "I think flashy sights and action scenes are competitive," and "Everyone can be different about interpreting the original work. When implementing this into a drama, the standards may be different, but by matching those points, the acting part of the actors, the visible point I think it would be interesting to see what they tried to do in the same way and what they tried to do differently within the limits of drama."
Source: Daum