When "Sell Your Haunted House" is on Air Viewers expect to have a Romantic Moment Between Jeong Yong-Hwa and Jang Nara, as the Drama is getting popular expectation is also high until the last broadcast viewers were waiting for the last kissing scene between the two. Hong Ji-ah and Oh In-beom are completely in love with Each other, it can easily be told by the look in their eyes and how they express their emotions in a unique way.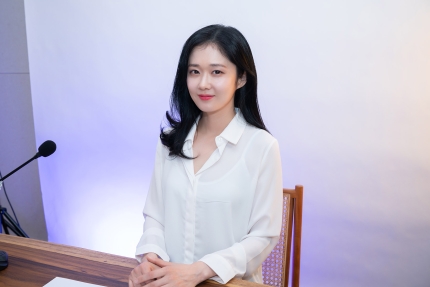 Jang Na-ra in an interview told the behind-the-scenes story that there was no love line with her partner, Jung Yong-Hwa. On the 16th, a press conference and an interview were held online for Jang Na-ra, the leading actor of KBS 2TV's "Daebak Real Estate."
"Sell Your Haunted House" is a life-oriented exorcism drama in which Hong Ji-ah (played by Jang Na-ra), a licensed real estate agent, teamed up with Oh In-beom (played by Jung Yong-Hwa), a con artist specializing in exorcism, to eradicate Won-gwi or Ji-bak spirit and unraveled stories. It has been loved by Many viewers, consistently recording ratings of 5 to 6 percent. On this day, Jang Na-ra said about Jung Yong-Hwa, "She said, He was a very professional friend despite her age gap with him. The mode of the drama had many good parts to lose the atmosphere of the scene, but Jung Yong-Hwa and Kang Hong-Seok tried hard to revive the atmosphere. Yong-Hwa played the role of a mood maker by imitating the song nonstop, Everyone laughed when they saw this friend," she said.
"he was very serious about acting and was remarkably fast-developing. He's a smart guy. He was a smart, kind-hearted brother and loved by all his sisters and brothers," he showed his affection.
Hong Ji-ah and Oh In-Beom's long-awaited love line explained, "Since the meeting, I've been catching up with something I haven't had." "I used to be a big fan of 'X-File' Mulder and Scully. I loved the relationship very much. At that time, the fans of "X-Files" hoped with one heart that they would do well, but they never showed it. I liked the fact that men and women could easily cross the love line and risk their lives. So I told the writer that if Inbeom and Jia had such a relationship, they would have a much stronger feeling, but they agreed," She said. "If there were people don't want (the love line), I'm sorry."