Jisoo birthday, It seems that her memorable day will be even more memorable thanks to these two high-end brands.
Talking about the high-class treatment of high-end brands for idols, it is impossible not to mention the "love" between Jisoo – Dior and the great treatment. Everything related to Jisoo, from social networks to real life, is noticed by Dior. Every milestone in the life and career of the female idol is also watched by the French fashion house, just like how a lover takes care of her "other half".
And Jisoo's birthday is also when Dior shows the ability to pamper the ambassador. Just recently, Dior Beauty's Instagram channel updated the following status line: "Happy Jisoo's day! On this special occasion, Dior Beauty makes a new vibrant Dior Lip Glow lip balm – color 031 Strawberry. A 'must have' item' for everyday look".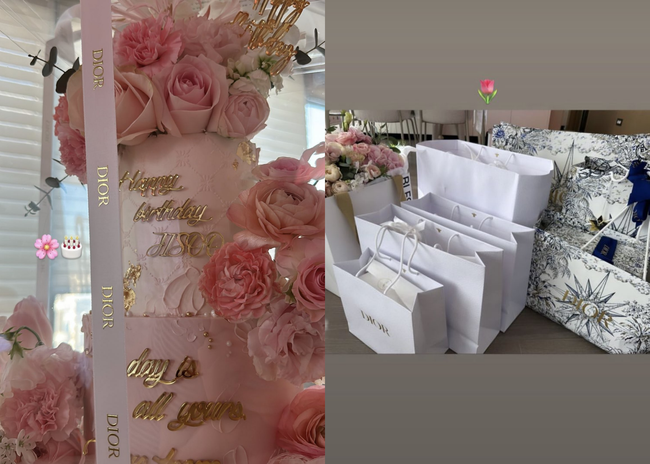 More specifically, when buying orders worth $596 or more, including a Dior Addict Lip Glow #031 stick and enter the exclusive code [DIORJISOO] at Dior Beauty Hongkong website, customers will be given a mini version. Lip Maximizer & Beauty Pouch. There has never been a "high end" brand in history that has just launched a new lipstick color and given gifts to customers on the occasion of an ambassador's birthday. Isn't this a "super giant" special?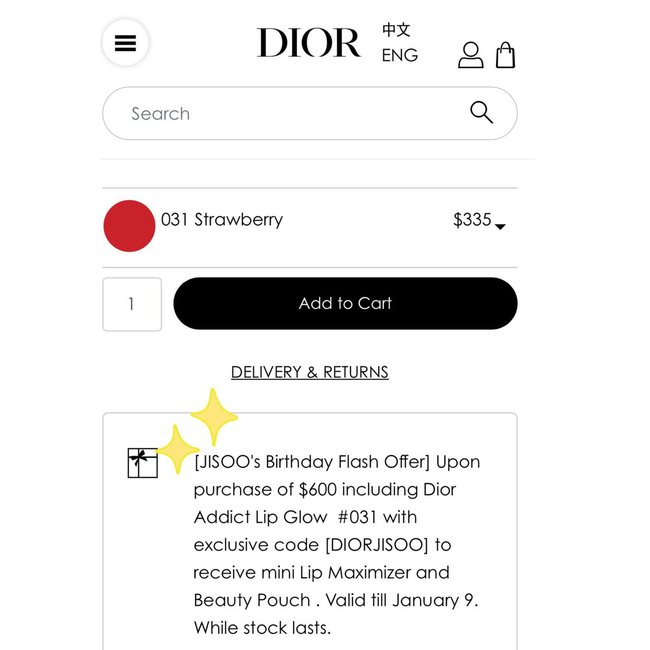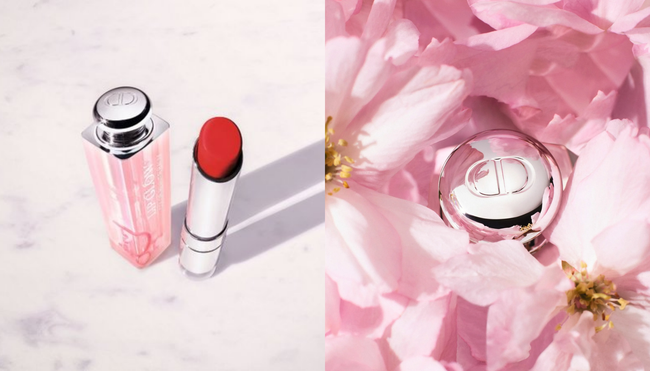 Lipstick color 031 is likened to a fresh strawberry, bringing radiance and shine to the lips. The product is being sold for 1.3 million
Meanwhile, the Cartier brand also did not forget to turn the ambassador's birthday by showing more "noisy". In addition to giving a large bouquet of elaborately decorated roses, the jewelry brand also offers a cake and a wedding ring as a guarantee for the strong relationship of the brand and the ambassador.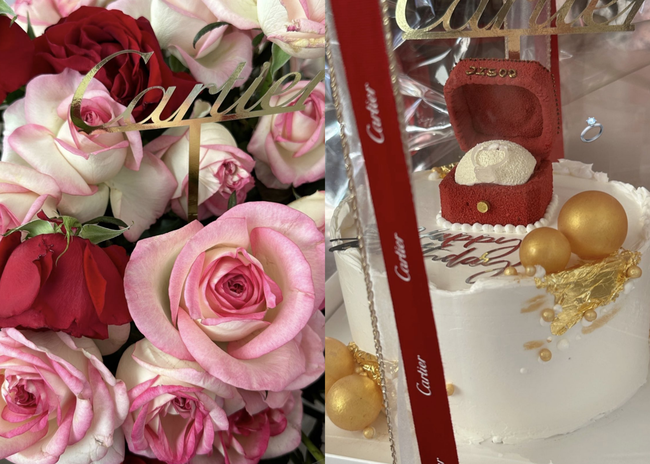 READ ALSO
For a long time, the fashion world has been buzzing about the tough struggle between Cartier and Dior over the treatment of Kim Jisoo. Last October, the jewelry brand doubled the amount of the contract Dior offered to ensure Jisoo would become their global ambassador. This is also a way for Cartier to flaunt its reputation and at the same time attack the market more strongly thanks to the influence of Jisoo.
Trivia : Cartier and Dior, which are rivals in the high-fashion industry, have been brought to court many times over business disputes. The fact that Jisoo is a co-ambassador of Dior and Cartier is also the spark that makes the conflict between the two brands even more acute. BLACKPINK's eldest sister is the first Korean star to have the honor of becoming Cartier's Global Ambassador, as well as the first Korean star to become the Brand Ambassador of both Cartier and Dior – the two "big guys" who are always on the same page. each other for many decades. It can be said that she has made history with these "thousand-year-old" successes.
source: Kenh14