Jisoo (BLACKPINK) and Jung Hae In the moment the Snowdrop couple appeared in the same frame is causing a stir in the online community.
As a movie with the participation of two famous faces in the Korean entertainment world, Jisoo (BLACKPINK) and Jung Hae In, " Snowdrop " received a lot of love from the audience when it aired. 
Although it has ended for a period of time, the film's resonance is still maintained to this day. Therefore, every move of the film crew, especially the two main actors, constantly receives the attention of the audience. 
Recently, the online community was stirred up again when a photo of Jisoo and Jung Hae In with their co-stars was released. Specifically, on her personal Instagram account, actress Jung Eugene posted a photo that she took a selfie with the Snowdrop couple.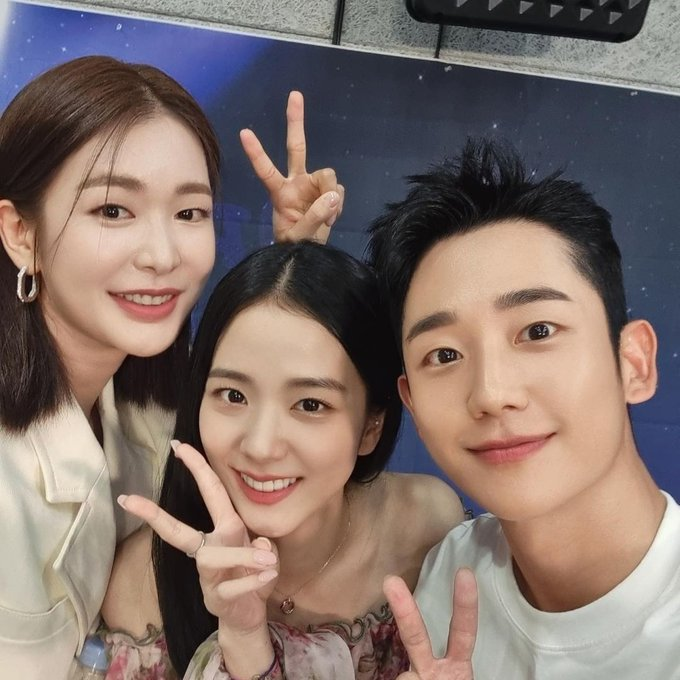 The photo immediately caused a fever on social networks because of the couple's beauty, Jisoo and Jung Hae In. BLACKPINK's eldest sister appeared with a bright, beautiful smile and an off-the-shoulder dress that showed off her bright white skin and slim figure. Meanwhile, actor Jung Hae In still retains his usual handsome look. The couple standing next to each other makes the photo seem bright, even many people think that the couple has a husband and wife. 
Soon after, the audience discovered a series of evidence that the Snowdrop couple was dating. Specifically, when comparing Jisoo and Jung Hae In's Instagram, the audience easily noticed that both of them arranged posts in a very similar order. 
In addition, when posting a photo on the story, Jung Hae In very implicitly added a white heart symbol. If it is subtle, it is easy to see that this is the symbol that BLACKPINK's eldest sister loves the most. Coincidentally, this is also the symbol used by her on the story posted on the same day as Hae In.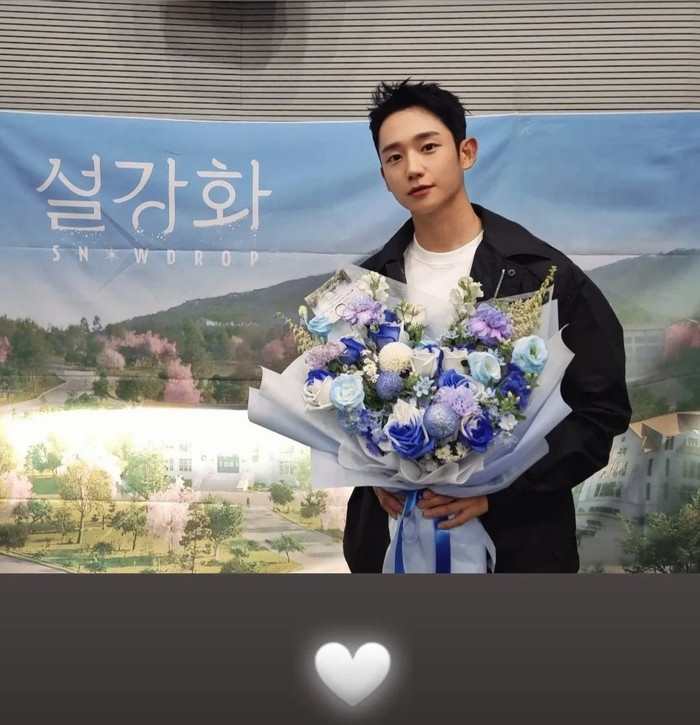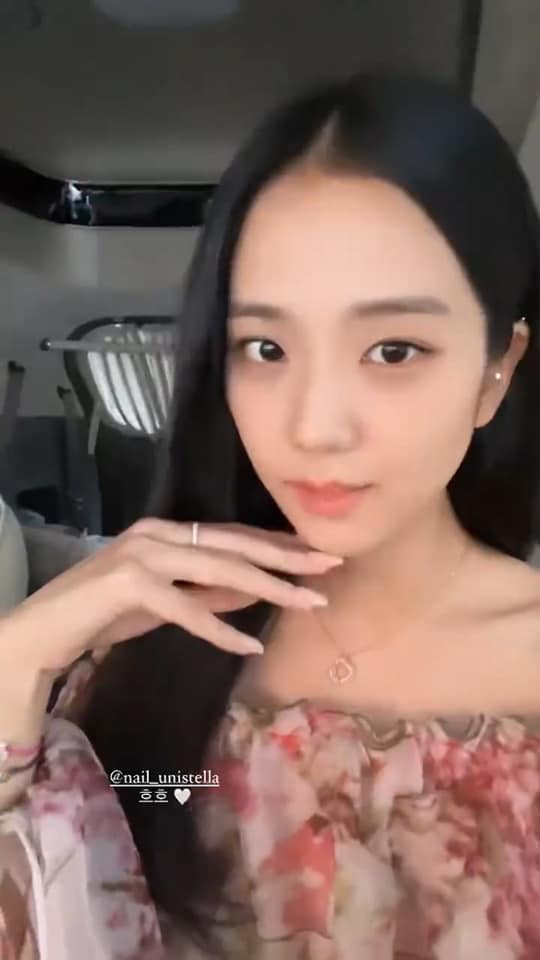 Currently, the photo and the above evidence are being spread strongly by the online community. Many viewers questioned Jisoo and Jung Hae In's "real love movie". 
It is known that on May 2, the Snowdrop cast had a schedule to shoot Commentary Video together. Here, the film crew reunited, filmed, interacted with fans and held a party. Audiences who love Snowdrop are looking forward to the latest information from the film crew. 
Source (1)