Lisa is gradually being erased by Jungkook's (BTS) terrible record on Spotify.
Spotify is one of the most popular music applications today, it owns a huge music store and the latest songs from artists. Not only do artists and groups around the world choose Spotify as a place to release music, but Kpop idols and groups also own a huge number of followers and streams on this platform.
Around September 3, 2021, before officially making her solo debut, BLACKPINK's youngest sister officially opened a Spotify account. Up to now, Lisa has nearly 3 million followers on this music platform, having surpassed a series of popular names to rank 2nd in the list of female artists with a huge number of followers (after IU)  despite her debut solo quite late.
BTS member Jungkook also officially owned a personal Spotify account on January 6, 2022 and as of now, the male idol has more than 2 million followers. Although the current number of followers is not too great to be in the top 5 Kpop solo artists with the most followers on Spotify, the male idol also holds 2 records on this platform.
Specifically, Jungkook "surpassed" Lisa to become the fastest K-pop artist to reach 1 million followers on this digital music platform in only 16 days while Lisa was 44 days and recently surpassed the record of the fastest 2 million followers. with only 81 days, much higher than BLACKPINK's old record of 124 days.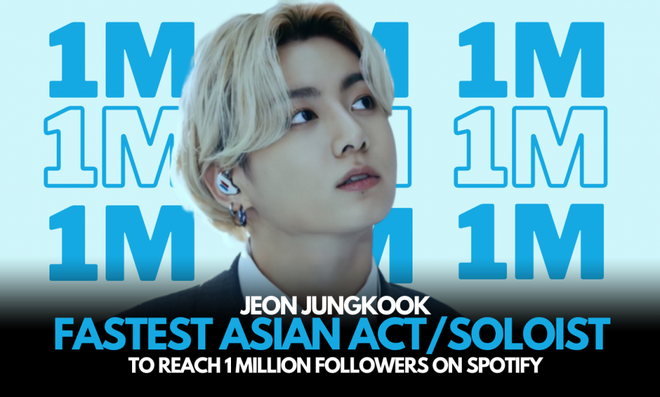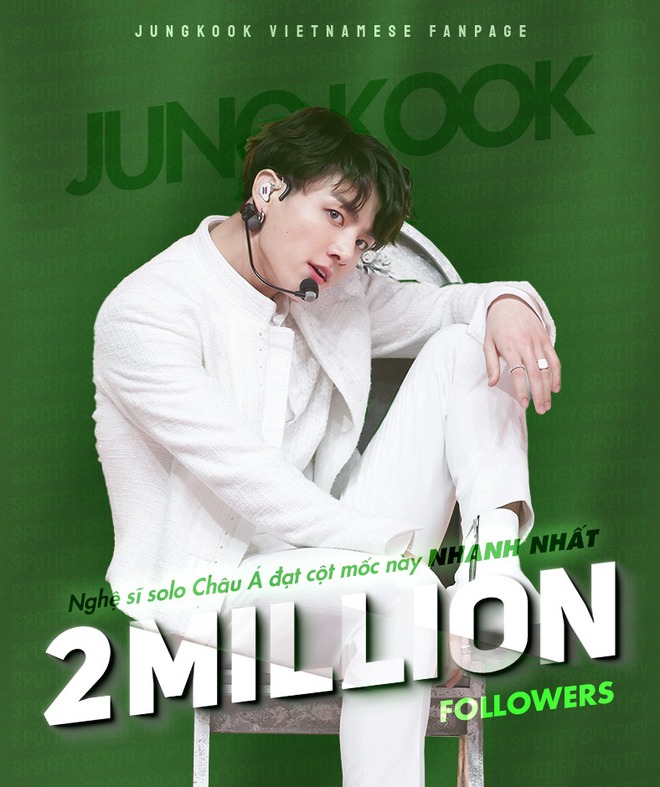 This is also an Asian artist's record on Spotify