Kdrama in December 2022, This is why the competition for new releases at the end of the year before the end of the year is even hotter, whether Netflix, with a new series in December Netflix, Song Hye-Kyo, Lee Do-Hyun and Liberation Note Star.
---
Major OTTs release new dramas at the end of the year and once again focus on having Loyal viewers before the end of the year. Netflix's Kdrama in December 2022′The Glory' starring Song Hye-Kyo and Lee Do Hyun working with writer Kim Eun-sook, TVINGs season 2 of the box office hit 'Work Later, Drink Now, Disney+' 'Connect' starring Jung Hae-in and 'Casino' starring Choi Min-Sik, Coupang Play sees the game with the 'Fanta G Spot' made of 19-karat gold talk material. Netflix, which has not been able to produce any significant results since 'The Squid Game', announces 'The Glory' by Song Hye-Kyo and Kim Eun-sook's writers' union on the 30th with determination to be fierce. 'The Glory' is the story of a woman whose soul was shattered by violence as a child, who risked her entire life to take desperate revenge. Writer Kim Eun-sook is known as 'The Master of Romance', but this work is a revenge play and attempted adventure that is rated as not suitable for viewing by young people. Song Hye-Kyo appears as Moon Dong-Eun, the daughter of her single mother and a victim of school violence. Joo Yeo-Jeong, played by Lee Do-Hyun, is a plastic surgery practitioner who decides to become a 'sword dancing nerd' rather than Moon Dong-eun's prince. Song Hye-Kyo, born in 1981, is 14 years older than the male lead, Lee Do-Hyun, born in 1995. The point to watch is whether Song Hye-Kyo will convincingly digest her complex and multi-level emotional character and whether she will be able to show natural breathing with Lee Do-Hyun, who is 14 years younger than her.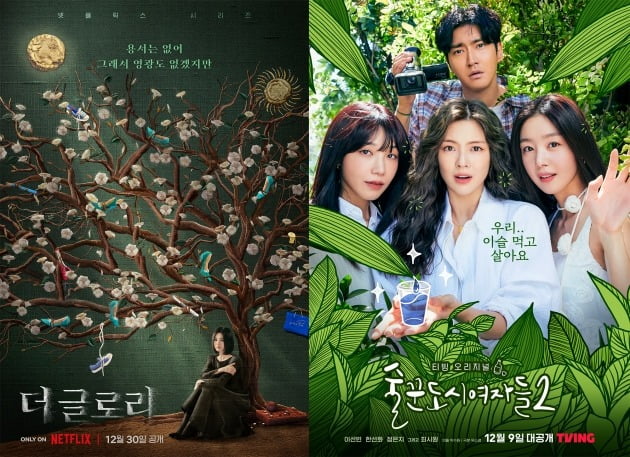 Tving presents a box office hit that has attracted viewers to demand for Season 2 To be released 'Work later, Drink Now' starring Lee Sun-bin, Han Sun-Hwa, and Jung Eun-Ji on the 9th. At the time of its airing, season 1 recorded the highest number of weekly paid subscription contributors in TVing's history, driving the growth of TVing in the fourth quarter of last year. In Season 1, Ahn So-hee (Lee Sun-bin) suffered the death of her father, Han Ji-Yeon (Han Seon-Hwa) suffered her failure in love and breast cancer surgery, and Kang Ji-gu (Jung Eun-Ji) endured her fight with herself to save her life. achieved growth At the beginning of season 2, Ahn So-hee declares that she has "gone up drinking," and three friends are drawn to live in the mountains for Han Ji-Yeon to be cured. Season 1 was well-received by viewers, with stories that were both rude and sympathetic, from delicious profanity to pleasant drinking. Jung Eun-Ji picked the point to watch this drama as "growing pains". Attention is focused on whether she will be able to continue the cheerfulness of season 1 without leaning towards the instructive story.
READ ALSO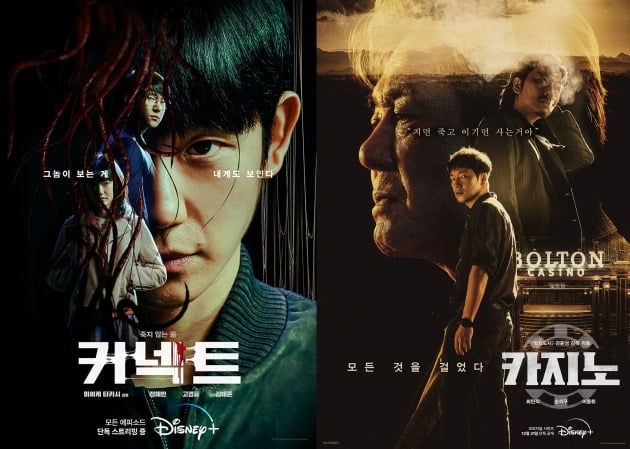 Disney Plus has not been able to achieve results with original Korean content for a year since its launch. Due to the existing overseas content, it is floating in the domestic OTT market with only a huge body. Disney Plus seems to be looking for a place to settle down with the two works that gave it strength before the end of this year, 'Connect' and 'Casino'.' Connect, released on the 7th, tells the story of Dong-soo, a new human being with an immortal body who was kidnapped by an organ trafficking organization and transplanted to a psychopathic serial killer after finding out that his eye was transplanted. Jung Hae-in, who challenged the role of a dark hero, performs difficult actions with an eyepatch on one eye.'
Casino', which will be released on the 21st, depicts the story of Cha Moo-Sik, a man who became a casino legend in the Philippines and starts gambling at the risk of his life after being caught up in a murder case. Choi Min-Sik makes a comeback in the series after 25 years as Cha Moo-sik, who is full of desire. Son Seok-gu, who is on the road to success with the drama Liberation Journal and the movie 'Criminal City 2', appears as a detective and forms a confrontational angle with Choi Min-Sik. Choi Min-Sik, who has not had a box office hit since 2014's 'Myeongryang', and Son Seok-gu, who rose to stardom with successive box office hits. Attention is focused on whether two people with different box office momentum will progress in a positive direction.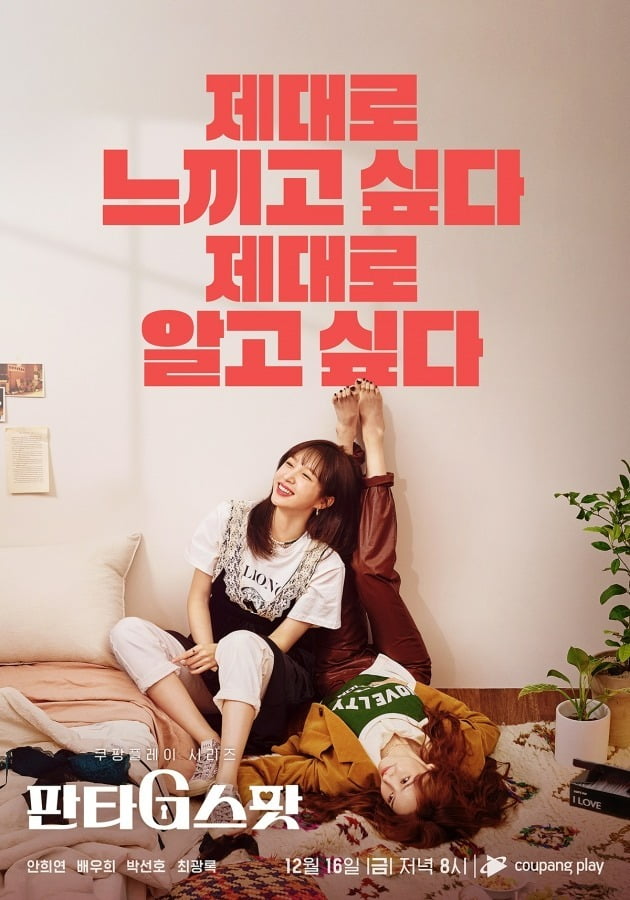 Coupang Play, which increased the influx of users as a paid member of Coupang WOW, will release 'Fanta G Spot' starring Hani from EXID on the 16th. The drama tells about a women's troubles with sex, and Hani becomes a sex counsellor. One of the points of success is whether to draw empathy while maintaining the appropriate level of 'rawness' which has achieved the 'first power system' in the OTT market, has fallen into a growth stagnation period, and market latecomers are aiming for the gap. This is why the competition for new releases at the end of the year before the end of the year is even hotter, whether Netflix, which has been sluggish, can create momentum for a rebound, or whether a game changer that will shake the game among latecomers in the market can come out.
Source: 10Asian