The case of Lee Seung Gi being "smitten" by the CEO of $8 Million in profit from music is the focus of the media. On November 23, Dispatch caused a stir when it released a recording of CEO Kwon Jin Young threatening to swear to kill Lee Seung Gi with all his honor. In the recording, there are many obscene words and the sound of banging tables and breaking furniture.
In other evidence messages, CEO Kwon can be seen being stingy, telling his manager to ask Lee Seung Gi to pay for his own meals and parking fees during schedules. Because the manager saves money on parking, sometimes Lee Seung Gi had to walk quite a distance to reach the filming location.
Dispatch released a recording of CEO Kwon Jin Young threatening to kill Lee Seung Gi…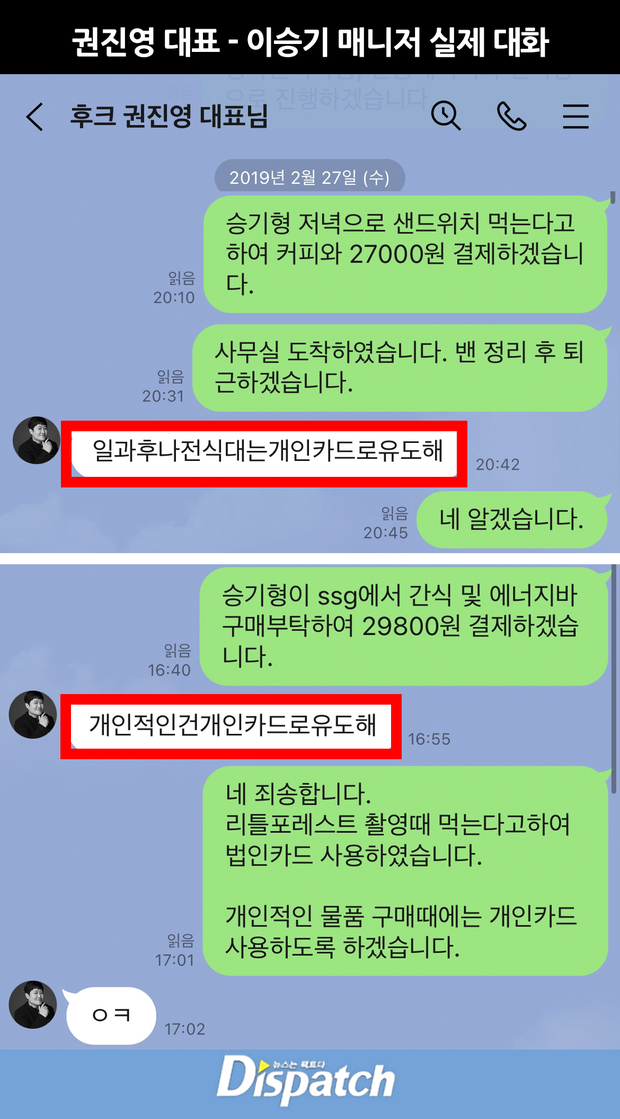 … and the text message asking him to pay for the meal and parking fee himself in the work schedule
Dispatch also re-posted the high-fashion store employee's accusations. Accordingly, CEO Kwon Jin Young has repeatedly insulted and almost forced the store employees to kneel. However, no one dares to say anything because CEO Kwon is a big customer and buys a lot. Dispatch promises in the following article to expose the fact that CEO Kwon Jin Young is called a "charity donation angel", but in fact, that is not the case.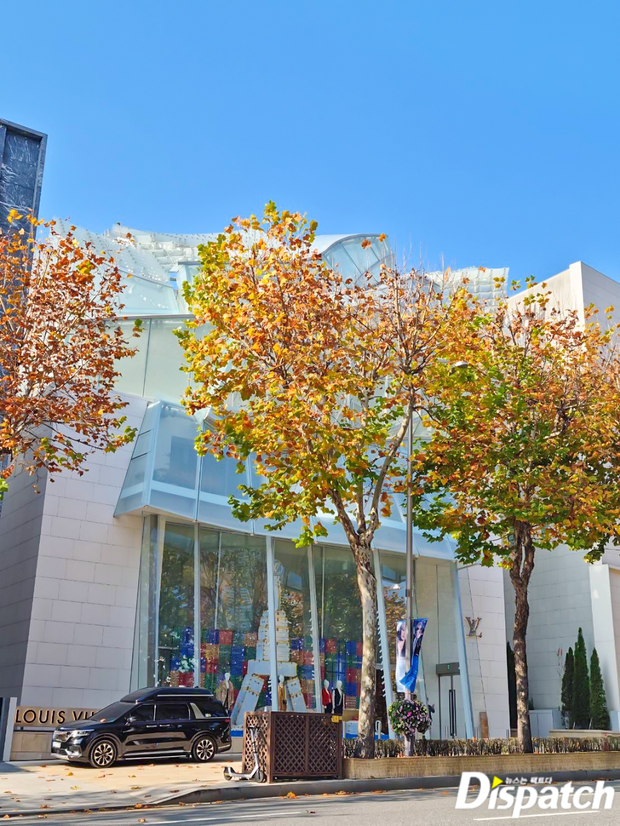 Fashion store employees accuse CEO Kwon of insulting them
Lee Seung Gi signed a contract with Hook Entertainment in 2004 when he first entered the entertainment industry and never changed companies. In the past 18 years, he has released a total of 137 songs and 27 albums, with music sales exceeding 10 billion won ($8 Million). But he did not receive this profit at all.
Every time Lee Seung Gi asked for an explanation of his music profits, CEO Kwon "brainwashed" him with a series of arguments such as: "Seung Gi, your fans won't buy the album. Those people don't have money but what?" want too", "Do you know how expensive it is to promote an album?", "You're just a small singer, how can we pay for it", "You make a lot of money from movies and shows." television, so let's treat music as an act of gratitude to the fans"…
Lee Seung Gi has a successful music career, bringing in more than VND 183 billion in revenue
Dispatch concluded that Lee Seung Gi has been a true "slave" of Hook Entertainment for the past 18 years. But now, he will stand up and fight, regardless of whether his reputation and career may be affected.
In a message replying to a Hook employee, Lee Seung Gi wrote, "It's heartbreaking that I, a 35-year-old hardworking man, was threatened with insults like a 17-year-old high school student. will work through a lawyer. Lee Seung Gi, Lee Seung Gi's parents, Lee Seung Gi's manager, and Lee Seung Gi's acquaintance, all were ignored by CEO Kwon Jin Young. so that my loved ones won't be threatened anymore. If CEO Kwon's threats prevent me from being a celebrity anymore, that's my fate. Now I don't want things to get worse."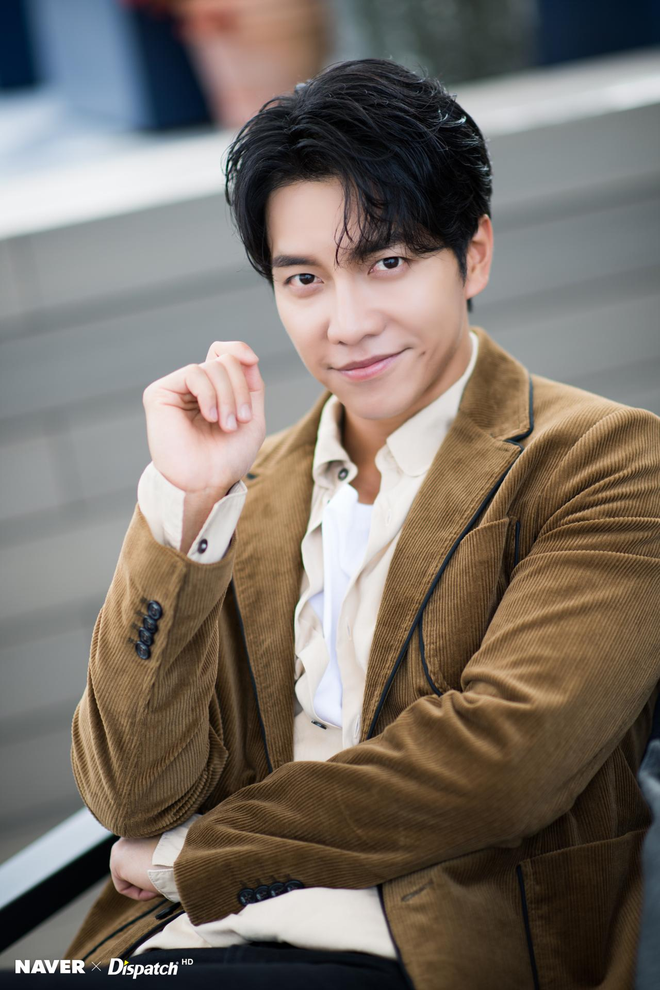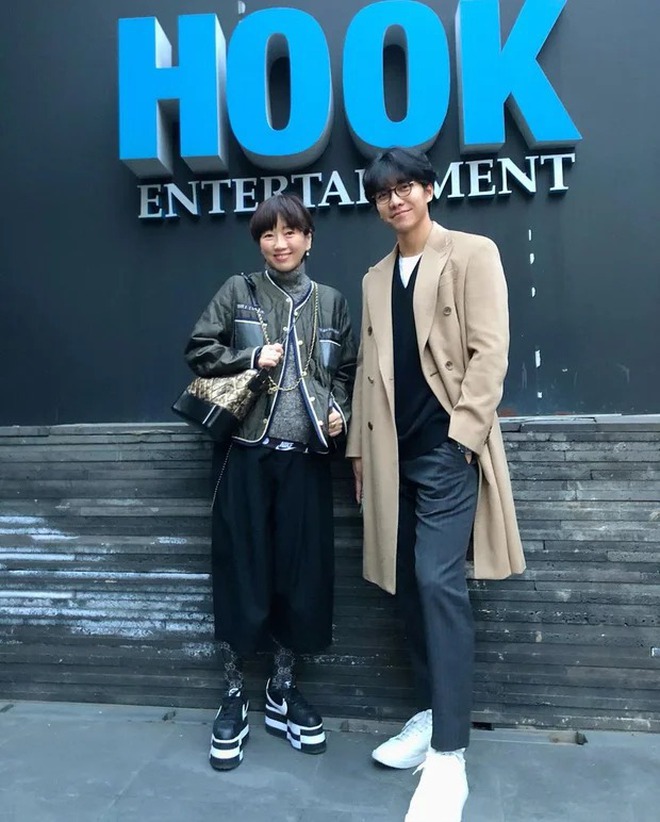 Lee Seung Gi has been with Hook Entertainment since he was 17 years old, but now he will stand up for his rights
Source: Dispatch