Lee Seung gi and Lee Se young desperate two-shot were released. On September 26, the KBS 2TV Monday-Tuesday drama ' The law Cafe' released still cuts of Lee Seung-gi and Lee Se-young.
In the published photo, Kim Jeong-ho (Lee Seung-gi) in a neat suit looks at Kim Yu-ri (Lee Se-young) intensely with blood on the back of his head, and Kim Yu-ri sees Kim Jeong-ho injured and bursts into tears. At this time, Kim Jung-ho, worried about Kim Yu-ri, grabs Kim Yu-ri's wrist and pulls her wrist, and in an instant, the two people's super close two-shot is completed.
Attention is paid to whether the two will face a crisis immediately after their confession, or what fate will be met by the two people who are predicting 'one second before the kiss'.
Read Also: The Law Cafe Episode 4 Recap: Lee Seung Gi and Lee Se Young have their first kiss!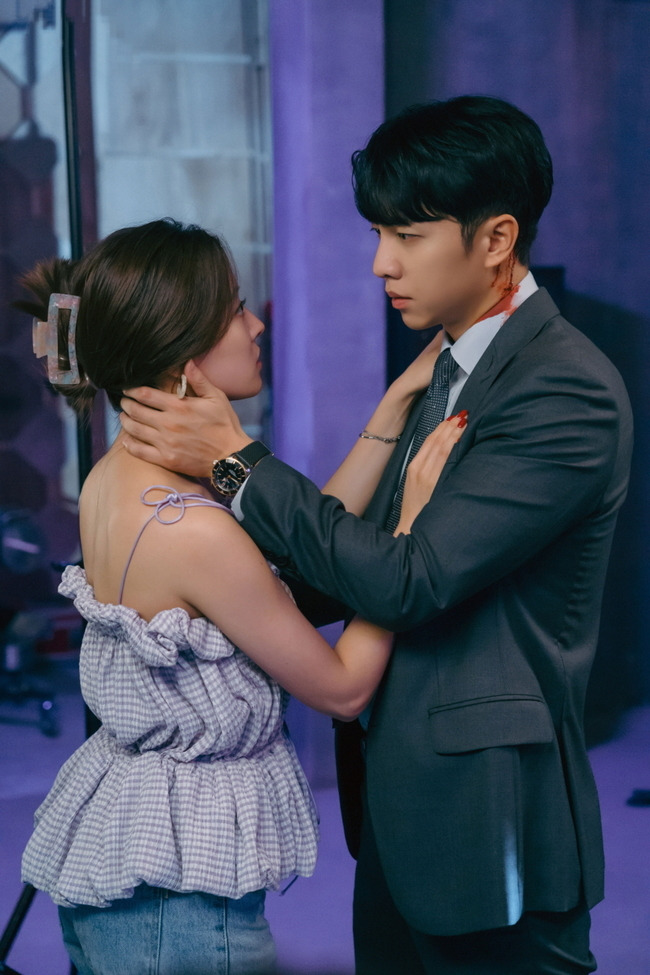 The scene of 'Sorrowful Eyes Matching', played by the lead Cast, was a scene that proved the character's digestibility properly. When Seung-gi and Lee, who had read the script seriously before the start, started filming, they showed a thrilling height difference and a powerful grip on the wrist, proving that they are genuine comic material. In particular, Lee Seung-gi's eye-catching acting and Lee Se-young's tearful acting, leading to a sense of immersion, added a deep emotional line to the scene, creating a famous scene that will be engraved in the mind.
The production team said, "Seung-gi and Se-young are passionately performing, Kim Jeong-ho and Kim Yu-ri are growing every episode with high interest and support. I plan to give you a heart-pounding that makes you sleepy."
Source: Daum