Military Prosecutor Doberman Review, It feels lax in some places, but it guarantees sure to fun with attractive female characters, cool development, and exhilaration. This is the story of the drama 'Military Prosecutor Doberman'.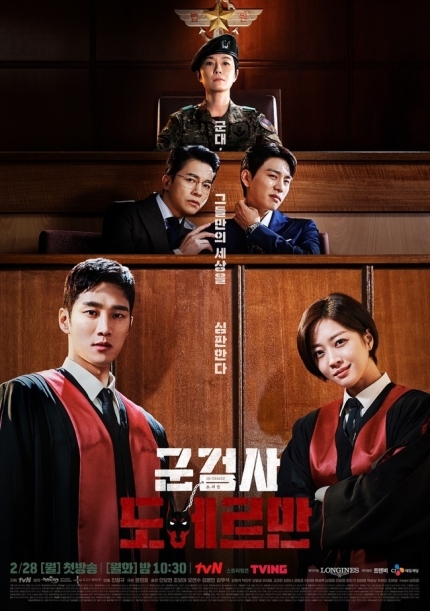 The tvN Monday-Tuesday drama 'military prosecutor Doberman' is the meeting between Do Bae-man (Ahn Bo-Hyun), who became a military prosecutor for money, and Cha Woo-in (Jo Bo-ah), who became a military prosecutor for revenge. A drama depicting the story of overcoming evil and growing into a real military swordsman. Do Bae-man, who became a military prosecutor for money, finds out that Roh Tae-nam (Kim Woo-Seok), mother Noh-Yeong (Oh Yeon-soo), to whom he was loyal, was the culprit who killed his parents. Hand in hand with Cha Woo-in, who has the same pain, the two run towards the goal of Noh young. This process depicts how the corruption and corrupt power in the military create innocent victims.
'Doberman', set in a military court, is a dark hero with similar textures to 'Vincenzo', 'Demon Judge', and 'taxi driver'. 'Doberman' absorbs the strengths of a hero, such as rapid development and catharsis from the protagonist's revenge.
READ ALSO: Young Lady and Gentleman -Twenty-five Twenty One: dominated the real-time Twitter trend
Although it deals with heavy stories such as the case of Gapjil, the overall tone of the drama is rather bright. It raises the tension by dealing with a story that becomes a social problem, but it evokes the play by arranging comic elements in the middle.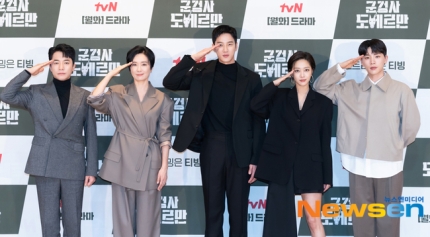 Most of all, it is fun to see attractive female characters. Cha wo-in, who appears wearing a red wig and sunglasses, gives her pleasure by kicking the gang who committed the sexual assault. The presence of the villain Noh-young is enormous. Aging Young, who broke her glass ceiling and became the division commander, aims to step on the men and climb to the top of them. she has no permanent friends or enemies with her. she simply holds the hand of the person she needs in that situation. Psychopath-level evil deeds surprise people beyond imagination every time.
However, some developments that are less realistic reduce the immersion. Roh Tae can't stand the rest of his military life, so he deserts and tries to escape abroad, and he even overturns the plate at the recruit training center. The setting in which Noh Young cuts off her subordinate's leg to protect her position also gives the impression that it is excessive.
The drama dilutes the weaknesses with clear strengths. As if to prove this, the first episode's ratings started at 5.3%, and in the 12th episode, which was recently aired, it recorded 8.7%. Although the ratings alone cannot judge everything, it seems clear that 'Military Prosecutor Doberman' is a drama that reaffirms why dark hero films are loved.
(Photo=tvN 'Doberman, Military Prosecutor')
Source 1