Nam Joo Hyuk school violence, The case of Joo Hyuk being accused of bullying his classmates has been clarified by Dispatch.
In the past 2 weeks, the famous Korean actor Nam Joo Hyuk has been accused of bullying his classmates for 6 years. The actor denied the allegations and declared a lawsuit against the act of reporting false information, but there are still many doubts surrounding the case.
As of today (July 5), Korea's leading newspaper Dispatch has stepped in to find out a series of related evidence, interviewing 20 classmates and teachers of Nam Joo Hyuk to clarify allegations of violence. school force. Currently, this information is causing a stir in the entertainment industry.
Classmate, homeroom teacher directly interviewed Nam Joo Hyuk and accusations of bullying
According to the interview, classmates all agreed that during the time they shared the same roof with Nam Joo Hyuk, there was absolutely no phenomenon of school violence. "There were very strict punishments at school back then. I don't remember any bullies.
The situation will become serious when the teacher learns that a student is being bullied," a friend said. Another witness revealed that they felt the post accusing Nam Joo Hyuk was unreasonable, they were ready. Cooperate with police to investigate.
Read Also: Nam Joo Hyuk criticizes Suzy's lack of charm, and the audience is enraged
These friends also praised the actor's personality, "He likes sports, always smiling when his friends tease him. Everyone loves Nam Joo Hyuk, but everyone laughs when he says he wants to become a model. Nam Joo Hyuk went to modeling class, he also likes basketball and sleeps a lot. The teachers all trust him."
Notably, the homeroom teacher also participated in an interview with Dispatch , confirming that Nam Joo Hyuk is not a bully, and even praised the actor as a responsible person. The teacher affirmed that if a quarrel broke out at school, Nam Joo Hyuk would be the one to make peace.
Falsely accused you of going to buy bread
Interviewed about the accusation of wrongly buying bread, a classmate of actor Twenty Five, Twenty One strongly denied, "It's completely fabricated. Nam Joo Hyuk and I always go to the canteen to buy bread together. It's not like he messed with anyone." Another classmate affirmed: "If Nam Joo Hyuk ordered other people to do errands, he would be shunned by everyone. The school divides boys' and girls' classes separately, so going to the canteen is an opportunity to meet girls."
Another friend said that everything was just a misunderstanding: "It could be a misunderstanding. We often ask our friends to buy food if they can get to the cafeteria. This is common. If true, Nam Joo Hyuk ask friends to buy a cake for you". Many other friends of the actor said that this is not an act of bullying.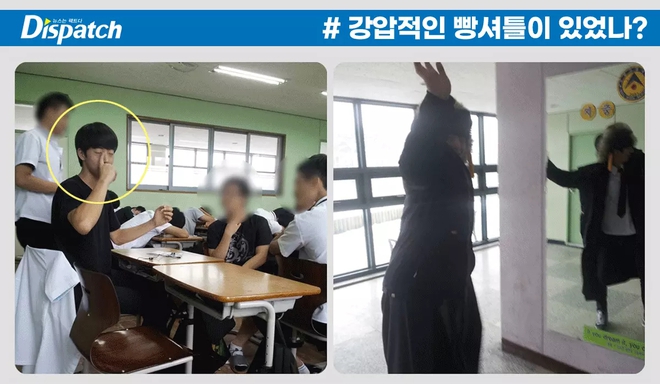 Allegations of quarrel
The victim accused Nam Joo Hyuk of forcing him to participate in a fight in class. The actor's former classmate admitted that there were fights in class, but Nam Joo Hyuk did not participate: "Honestly, forcing others to fight is unreasonable. We just play after school. We're even holding WWE-style wrestling."
A classmate from another class used to come to Nam Joo Hyuk's art class to play while the students were participating in wrestling. This person confirmed that the atmosphere was very happy, there was absolutely no coercion. The one who used to fight was named "P", not Nam Joo Hyuk.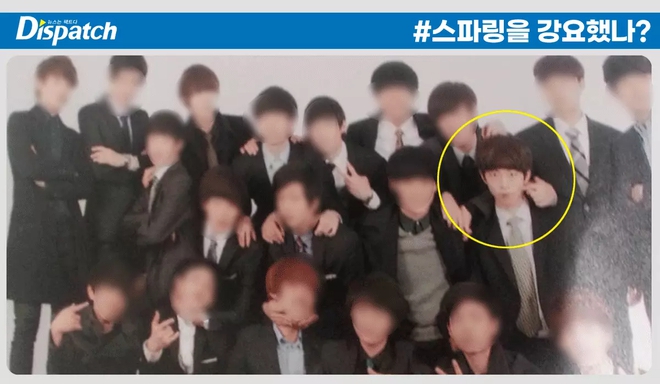 Allegedly using teacher's phone to pay for game items
Nam Joo Hyuk's classmate said that this incident happened, but the culprit was the person named "P" mentioned above, not the actor. "All the students know about it. The incident is completely unrelated to Nam Joo Hyuk" – his classmate said.
Allegedly placing a sharp pencil on the victim's chair, cutting in line during mealtime
The accuser alleges that Nam Joo Hyuk's group of friends put sharp pencils on his chair, but his classmates denied it, saying it was the actions of another group of students.
About the accusation of jostling in a row during mealtimes, the actor's classmate, born in 1994, said it might be a misunderstanding: "Because we were a male class, we often competed to eat quickly. At that time, there was no room for lunch, so everyone The person who eats right in the class. Whoever is in the front line gets to eat first, so the students all compete quickly. If the accuser is hurt because of this, it is right to apologize. But because he does not know who the accuser is, Nam Joo Hyuk will meet them for the first time at the police station."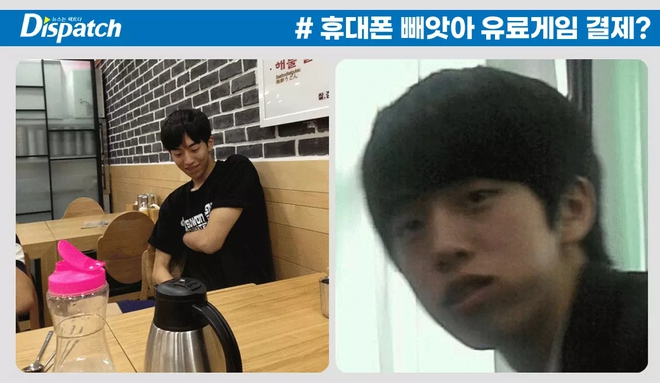 It's just a misunderstanding that Nam Joo Hyuk jostled the line during mealtime
Conclusion on Nam Joo Hyuk School Violence
20 witnesses all confirmed that Nam Joo Hyuk did not bully his classmates as in the accusation. Many teachers gave general comments about Nam Joo Hyuk: " he is very kind. Her school days are not too prominent, but she always helps her friends. Although she is not good at studying, she is very lively, and her personality is also great. ", "I bet with pride in my life as a teacher. During the time I was teaching, there was no bullying at school", "Really sympathize with her. Nam Joo Hyuk is a kid. positive, enterprising child. She has a sense of justice, never bullies anyone"…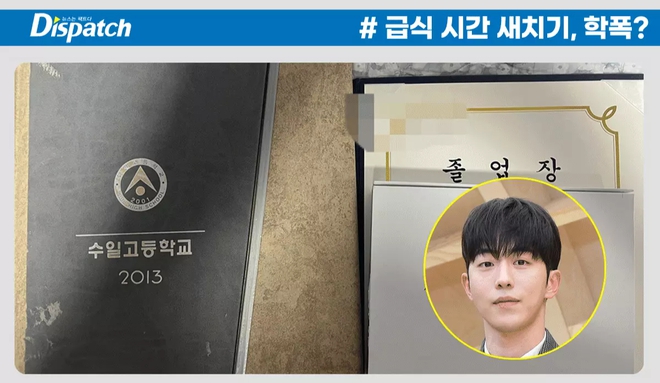 20 classmates and teachers all confirmed that Nam Joo Hyuk is not a school bully
Source: K14