Park Min Young CEO boyfriend, On October 12, Korea's leading news site Dispatch announced official information from Kang Jong Hyun – Park Min Young 's ex-boyfriend . This businessman spoke up to correct the rumors around him such as property or related companies and also clarified the reason for breaking up with the rumor of "raising" Park Min Young.
According to Kang Jong Hyun, he and the "cutlery queen" decided to break up because they didn't want the actress' career to be affected. This CEO confirmed that the luxury car Park Min Young went to was not a gift from him. All that Kang Jong Hyun gave Park Min Young was just a branded bag, he got more gifts from his girlfriend.
Kang Jong Hyun doesn't want to affect Park Min Young's career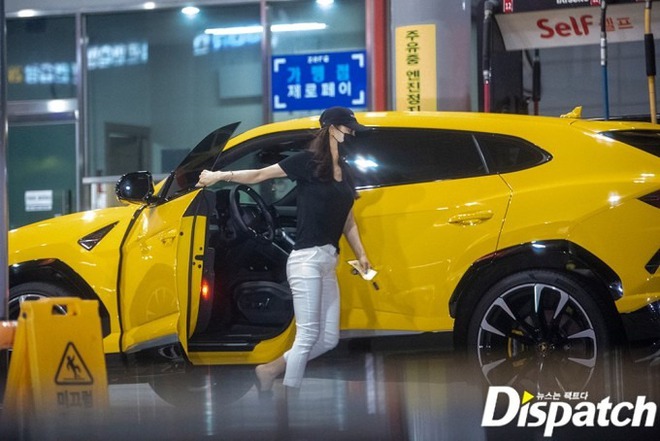 The car Park Min Young drove was not given by Kang Jong Hyun
Earlier on September 28, Park Min Young was suddenly "opened" by Dispatch to be dating CEO Kang Jong Hyun. This man received a 3-year suspended prison sentence for embezzlement of public funds and was reported by Dispatch about a series of illegal business activities. This greatly affected Park Min Young's reputation. Only 1 day later, the actress announced her breakup with her boyfriend, her sister also resigned as CEO at one of Kang Jong Hyun's companies.
Read Also: The top 3 Korean actors have unexpected relationships with Park Min Young's scandalous ex-lover
Park Min Young's noisy love story with the scandalous CEO affected her reputation
Source: Dispatch