Following the second drunk driving detection, the entrance statement came and went, and there was even a controversy over whether the vehicle was stolen. It is the biggest crisis of singer Shin Hye-sung in his 25th year of debut. 
Shin Hye-sung's drunk driving controversy continues for the second day. He, who had recently aroused fans' concerns about health problems such as vocal cords and legs, fell into hell one morning after being charged with 'drink driving' and 'vehicle theft'. 
"Health is not very good"…  
Following the 'non-attendance' that Shin Hye-sung didn't appear at the wedding of Shinhwa member Andy in June, rumors spread, including rumors of discord with Shinhwa members, and even rumors of an abnormal health. 
Amidst all kinds of speculation at the time, Andy, the main character of the wedding, said indirectly that Shin Hye-sung came to the wedding, saying, "It was good to see all our members after a long time and thank you very much."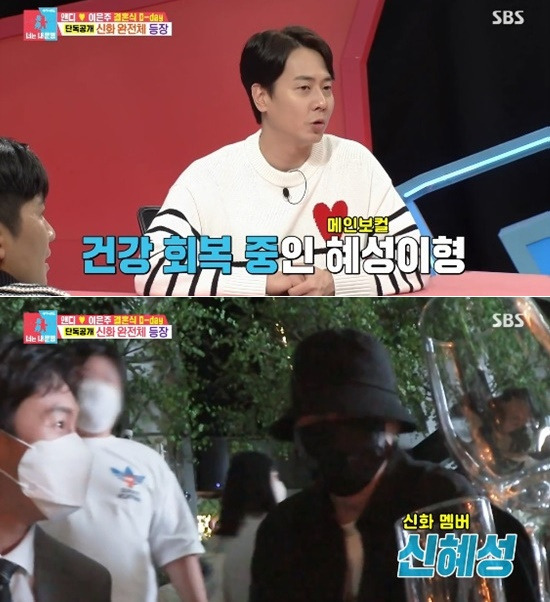 Read Also: Shin Hye-Sung and Kwak Do-won arrested… severe punishment expected.
Also, through SBS 'Same Bed, Dream 2 – You Are My Destiny', Shin Hye-sung, who attended the wedding wearing a hat and mask, was revealed. He attended Andy's wedding with Hye-Sung Shin having surgery on both legs for a cruciate ligament rupture, and he impressed his fans by showing off the loyalty of Shinhwa members. 
"I'm not in good health"… 'Drunk driving' caught again after 15 years 
Shin Hye-sung repaid the fans' worries with betrayal. He fell asleep while driving in a drunken state on the road around the dawn of the 11th. After he was caught by the police, he was arrested for refusing to take a breathalyzer. 
Above all, in 2007, Shin Hye-sung, who had a period of self-restraint after being caught drunk driving, made the same mistake again after 15 years. He further disappointed fans and the public. The agency Liveworks Company acknowledged that Shin Hye-sung was driving under the influence and bowed his head, but the second discovery of drunk driving smashed his trust.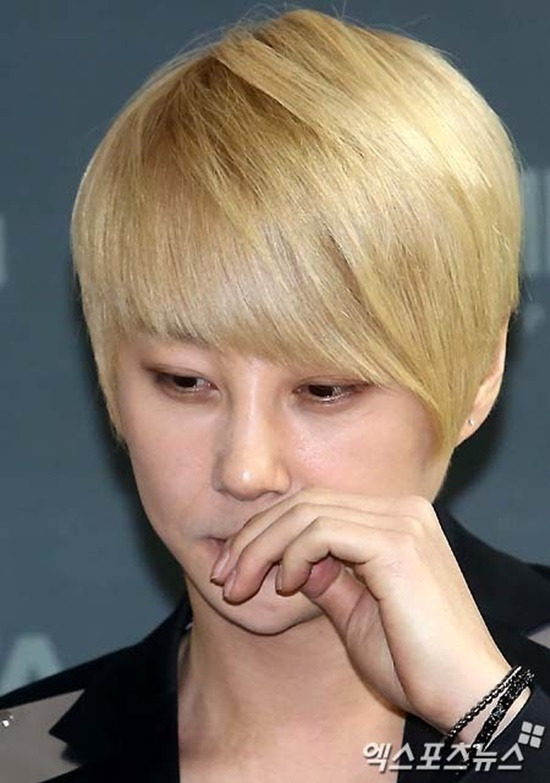 Read Also: The male addiction syndrome In Kdrama despite becoming more and more ridiculous
"Drunk illusion"… 'Drunk driving' in someone else's car, is it a crime of theft?
To make matters worse, the vehicle he was riding was confirmed to have been reported stolen adding a theft charge. Shin Hye-sung, through his legal representative, explained the situation that he "was in a state of intoxication and misunderstood that it was his own vehicle." 
In the process, it was revealed that the first official statement that "I returned home with the key that the restaurant's valet parking staff gave me" was found to be 'false', further multiplying the disappointment. He also apologized for an inaccurate announcement that occurred in a hurry, but the public reaction was only cold. 
Shin Hye-sung's side admits to his drunk driving and refusal to have a breathalyzer. However, they insist the part where he got into someone else's car was not 'theft' but 'illusion'. Intentionality is important for 'theft' to be established, but this part is clearly denied. 
In order to determine whether he will be charged with theft, is a matter of considering how drunk he was. Also to be considered is how similar Shin Hye-sung's car was to the car he was driving while drunk.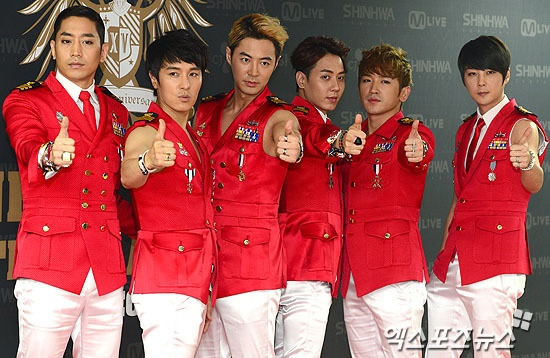 Read Also: Park Min Young CEO boyfriend revealed the reason for breaking up
Will The Shinhwa group collapse?
Shin Hye-sung's drunk driving controversy has sparked a spark not only in Shinhwa, but also in other members. Shinhwa has been active for 24 years since 1998, her blow is considerable. 
Over the past 20 years, incidents and accidents surrounding Shinhwa members have been criticized by the public. In addition, it is believed that Kim Dong-wan, Lee Min-woo, and Jeon-jin, who are preparing for Shinhwa's first unit activity, will also have a brake on their plans. 
Most of all, the fans' disappointing reaction continues. Shinhwa fans have built up a solid fandom and are angry at the negative impact of Shin Hye-sung's careless actions. Even fans have no choice but to ignore the two drunk driving controversy, false explanations, and theft charges. 
Source: Daum