Song Hye Kyo and Song Joong Ki's divorce Currently, criticised by netizens are still putting the blame on Song Hye Kyo.
On December 26, Song Joong Ki suddenly publicly dated a foreign girlfriend. Although Song Joong Ki's agency said that his girlfriend is outside the entertainment industry, netizens quickly speculated that the woman was actress Katy Louise Saunders. And his previous divorce from Song Hye Kyo once again became a topic of discussion.
Song Joong Ki and Song Hye Kyo married in October 2017 and then divorced for less than 2 years in June 2019. The hasty divorce has never been revealed about the exact reason behind it.
Although the official reason given is due to personality differences, many netizens are still curious as to why the two have gone their separate ways.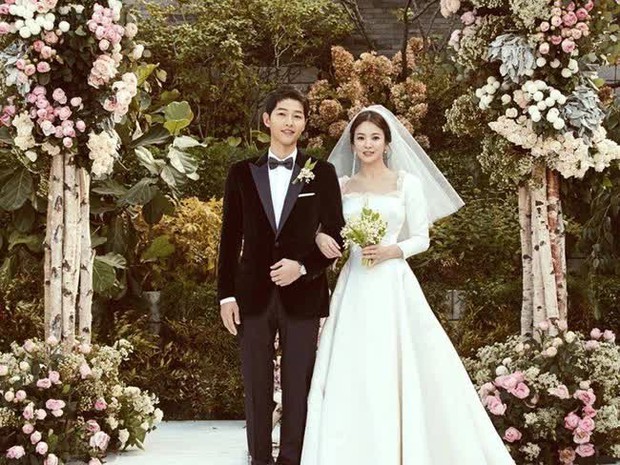 On December 28, netizens on Nate's Pann (fan forum) community started discussing the topic again. The original poster wrote: "Did Song Hye Kyo do something bad to Song Joong Ki", "It seems like nothing has been confirmed yet, but why are people saying that Song Joong Ki has bad luck? ", "What did Song Hye Kyo do?"…
READ ALSO
Some netizens responded that: "Song Hye Kyo tried to act like a victim in front of the media, then Song Joong Ki's side said they would reveal everything so she had to be quiet", "No man is a man." not fall in love with such a face", "Song Joong Ki even said that she is his ideal type", "Song Hye Kyo is a maniac, isn't she?"…
In addition to many opinions blaming Song Hye Kyo, many people also spoke up in defence of the beautiful Song family. "Why do people say Song Hye Kyo seduced him, during the promotion for Descendants of the Sun, Song Joong Ki took the initiative to flirt with her," a netizen shared.
Currently, this is a controversial topic on Korean social networks, everyone is trying to find a reasonable reason for the contentious divorce of Song Hye Kyo and Song Joong Ki.
Source: kenh14