Song Hye-Kyo, why did she suddenly disclose photos of her trip to Paris 7 months ago [Oh! Actress Song Hye-Kyo suddenly revealed photos from her trip to Paris, France 7 months ago. On the 4th, of February Song Hye-Kyo shared photos of her trip to Paris that she had been to last year, saying, "My last Paris trip."
In the photo, Song Hye-Kyo is taking a picture with her 15-year-old best friend, model Shin Hyeon-ji, with a playful expression, and a man on a bridge in Paris put her hand on his shoulder and puts his hand on her shoulder.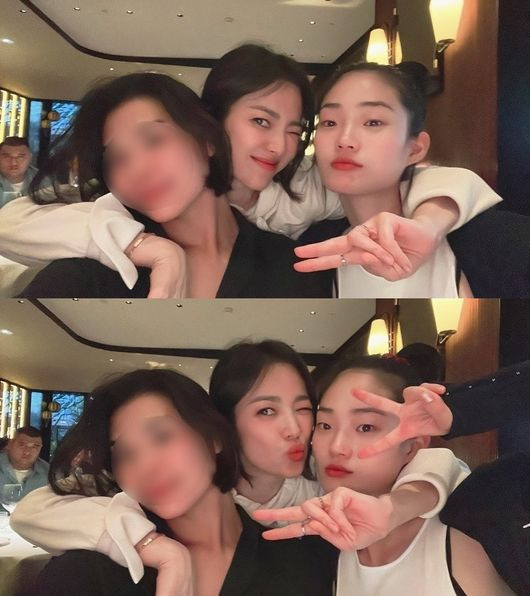 Not only this, but Song Hye-Kyo is wearing a black beanie and a black jacket and is showing off another charm in a photo with a cute expression.
In addition, Song Hye-Kyo also revealed a photo taken while eating at a restaurant with a view of Paris with Shin Hyun-ji and the editor-in-chief of a fashion magazine. In this photo, Song Hye-kyo sits side by side with her best friend Shin Hyun-ji, Shin Hyun-ji wraps around Song Hye-kyo's waist and poses affectionately, while Song Hye-kyo wears her straight short hair and catches her attention with her goddess beauty.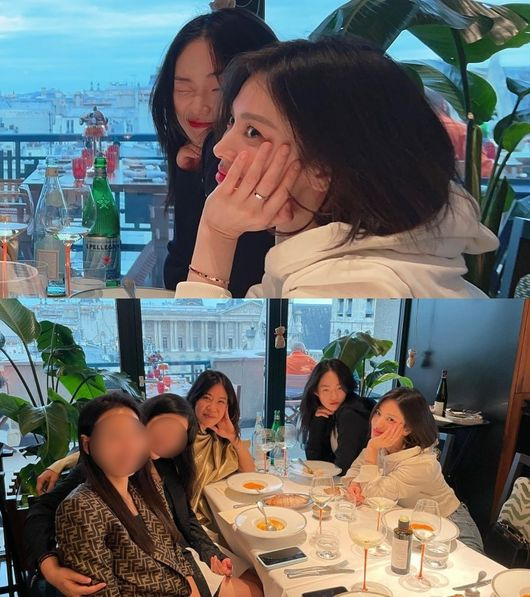 Song Hye-Kyo mainly released photos taken with her best friend Shin Hyun-ji, and earlier mentioned Shin Hyun-ji as "a younger sister like an older sister." Song Hye-Kyo and Shin Hyun-ji often show their deep friendship by posting photos taken together or photos taken of each other on their respective SNS.
In July of last year, Song Hye-Kyo also revealed the same photo of her eating in Paris with Shin Hyun-ji and acquaintances. At the time, Song Hye-kyo visited Paris to attend her fashion show.
READ ALSO
At this time, Song Hye-kyo was filming the Netflix original 'The Glory', which was released on December 30 last year and is causing a syndrome. Song Hye-kyo went on a strict diet to portray the character Moon-dong, whose soul was shattered by school violence during her childhood.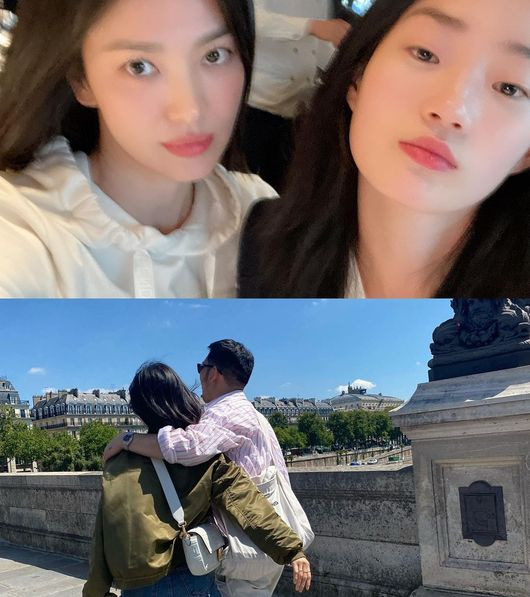 In the drama, there was an exposure scene where she took off her clothes and showed scars all over her body to Joo Yeo-Jeong (Lee Do-Hyun).
In the photo released by Song Hye-kyo, it was a time when he lost weight rapidly for the character. This slender figure draws attention.
However, fans are curious about why Song Hye-kyo suddenly released a photo from 7 months ago, not a recent travel photo.
Meanwhile, 'The Glory' Part 2 will be released on March 10th.
Source: Daum