After 3 years of divorce Song Hye Kyo, & Song Joong Ki continuously achieved high achievements in his career.
Song Joong Ki and Song Kye Kyo used to be a talented couple and were loved by many people. But after only a short time living together, the two went their separate ways before the surprise of the public.
Up to now, the Song – Song couple has been divorced for 3 years. During this time, Song Joong Ki's career is developing more and more smoothly. In contrast, Song Hye Kyo is having a setback and cannot keep the aura as in the past.
Read Also: How does Song Joong Ki's father react to rumors that his son is back with Song Hye Kyo?
The actress's recent works are constantly facing mixed opinions. Not only revealing her acting weakness, the fact that she often collaborates with her younger co-stars also causes many controversies.
Meanwhile, Song Joong Ki has achieved countless proud achievements. At the APAN Star Awards 2022, he was honored to win the Daesang for the male lead role in Vincenzo. 
Recently, the actor continued to set a new record with the big-budget movie Bogota: City Of The Lost. This work topped the box office among the films screened at the Busan film festival of Megabox Plus M.
Bogota: City Of The Lost began filming in October 2020, directed by Kim Seong Jo. Due to the disruption of Covid-19, the work took 21 months to complete production.  
In the drama, Song Joong Ki plays a young man who immigrates to Colombia with his family to embrace his dream of changing his life. After a difficult time with a struggling life, he dominated the black market in Bogota.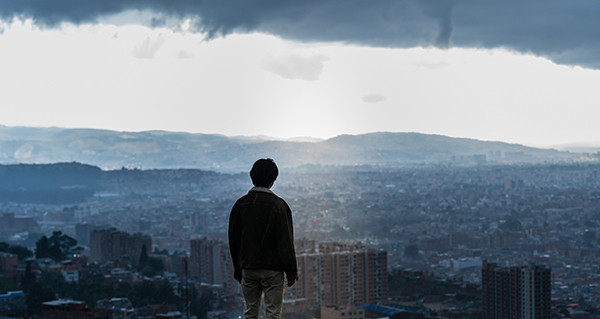 The success of Bogota: City Of The Lost at the Busan Film Festival continues to extend Song Joong Ki's remarkable achievement. This also shows that, after the divorce, the actor has constantly improved his capacity and fully focused on his work. Therefore, his career has developed better than his ex-wife.
Source: Saoster