Song Hye Kyo The Glory was disappointed when she appeared with high cheekbones and obvious wrinkles when smiling. Recently, Song Hye Kyo and co-star Lee Do Hyun uploaded a video to greet the audience on the occasion of the first teaser of the Drama "The Glory " being released. According to observation, Song Joong Ki's ex-wife wears a dark coat. She has long hair, different from the short hair image in the teaser.
Besides the comments expressing excitement, there are also many netizens who feel a little disappointed about Song Hye Kyo's appearance in this VIDEO. She looks older with high cheekbones and visible wrinkles on her neck and mouth when smiling. They think that because Hye Kyo has lost too much weight, her face looks lifeless.
READ ALSO
The image above of Song Hye Kyo is completely different from the photo of a bare face recently posted on social networks. In the picture, the actress born in 1981 confidently shows off her beauty without the support of makeup. Smooth skin and bright eyes are the points that help Hye Kyo shine when taking pictures with the dog. In addition, she also attracts attention when she wears a ring on her little finger.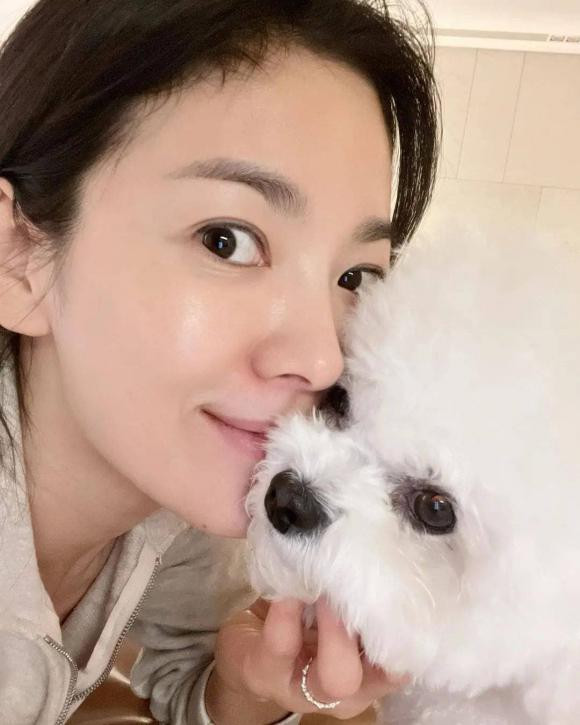 The Glory is the next project that Song Hye Kyo joins after Now We're Breaking Up. In this work, she transforms into a character who suffers from school violence and has to give up her dream. Because of her grudge, she later became the teacher of her bully's son and planned revenge. In the movie, Song Hye Kyo is paired with young Lee Do Hyun. As planned, the film will be released to the audience on December 30. Because her previous film, Now We're Breaking Up, was not very good when it aired, the audience is now looking forward to Song Hye Kyo's masterpiece this time. 
Source: Saoster