Song Joong Ki love story, The recent image of actor Joong Ki has quickly attracted the attention of the media.
Korean media reported that, on the morning of January 5, Song Joong Ki appeared at Incheon International Airport, Korea to fly to Thailand to attend the 37th Golden Disc Awards. Incheon International Airport, he has caught the attention of many news reporters. Song Jong Ki covers his face with a mask and wears a hat. He wears comfortable clothes with a life jacket outside and a blue felt inside.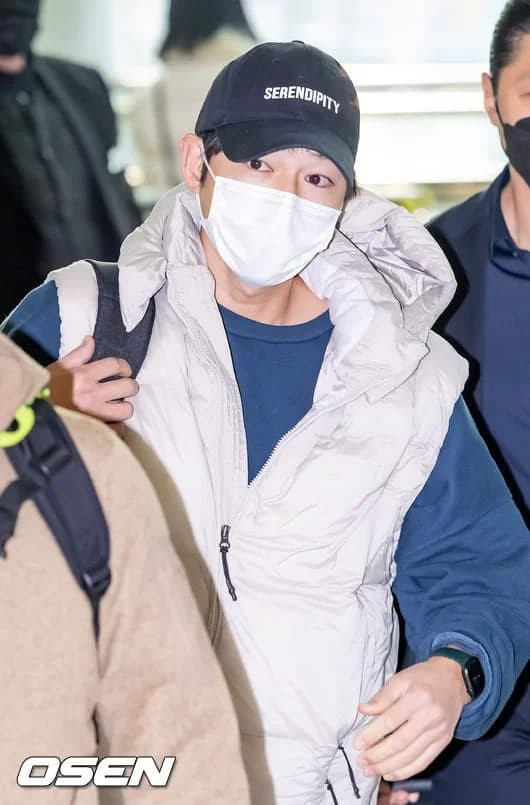 This is the first time he has appeared in public after admitting to dating his ex-British actress girlfriend. This time, he went alone instead of the appearance of a new girlfriend like many times before.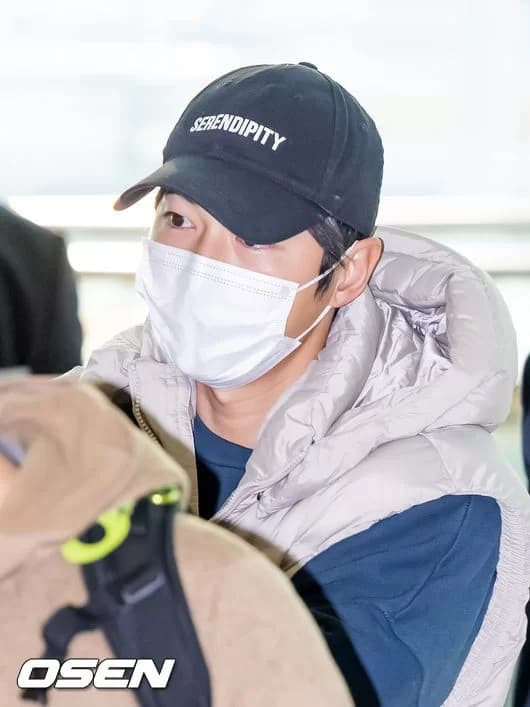 According to media reports, before that, Song Joong Ki was accompanied by his girlfriend to Incheon International Airport after finishing the press conference schedule for JTBC's drama "The Youngest Son Of Conglomerates" held in Singapore in December 2018. last. However, this time, he only appeared with his bodyguard and manager without his girlfriend because he did not want to attract attention.
READ ALSO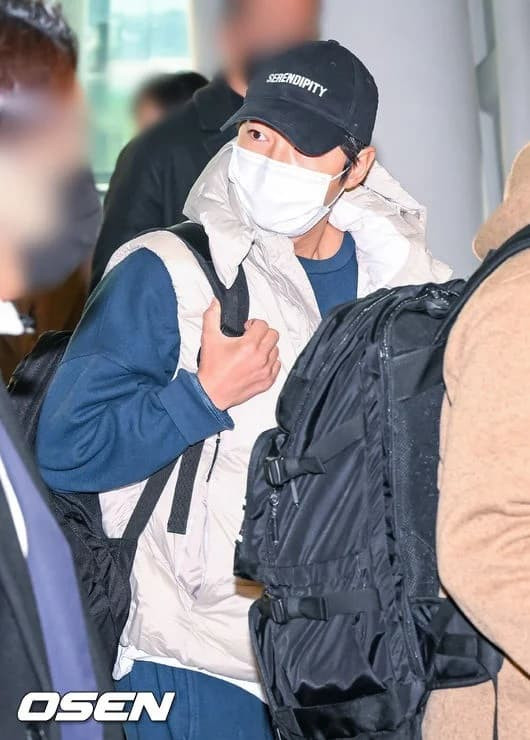 Earlier on December 26, 2022, Korean media simultaneously reported that Song Joong Ki confirmed dating a new girlfriend since his divorce from actress Song Hye Kyo in 2019. This is an official relationship. the first Korean actor admitted to the public within the past 3 years.
It is known that Song Joong Ki 's new girlfriend is named Katy Louise Saunders. She is one year older than Song Joong Ki and used to be an actress. Currently, the beauty is pursuing a job as a foreign language tutor. The couple has been secretly dating for almost a year and is in a happy period.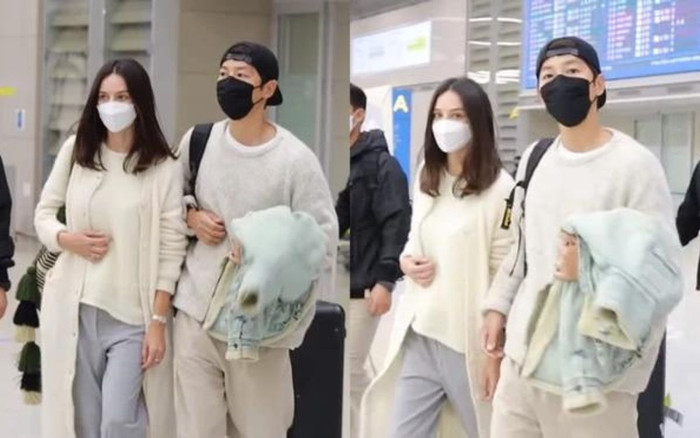 Immediately after the publicity of the love story, many speculations and doubts spread about the new girlfriend of the male star Song, such as rumors that she was pregnant, had been married and had a 10-year-old stepdaughter. However, Song Joong Ki's management company still maintains its stance that it cannot confirm any other information other than the fact that the couple is dating.
Source: Saostar