Song Joong ki The Youngest Son Of Conglomerate, won first place in over 50 countries around the world, including the United States, Brazil, and the United Kingdom.
According to Rakuten Viki, a global OTT headquartered in the United States, as of the 23rd (local time), 5 days after the launch of the service, 'the youngest son of the conglomerate family' (English title: Reborn Rich) was sold in the United States, Canada, Brazil, Mexico, It swept the top spot in more than 50 countries on five continents, including England, France, Italy, Spain, Australia, New Zealand, and India.
This is a significant figure that was achieved immediately in the first week of broadcasting without any special warm-up. In addition, as most of the other countries currently in service have succeeded in ranking at the top of the charts, the enthusiasm of 'the youngest son of a conglomerate ' is expected to gradually double over time.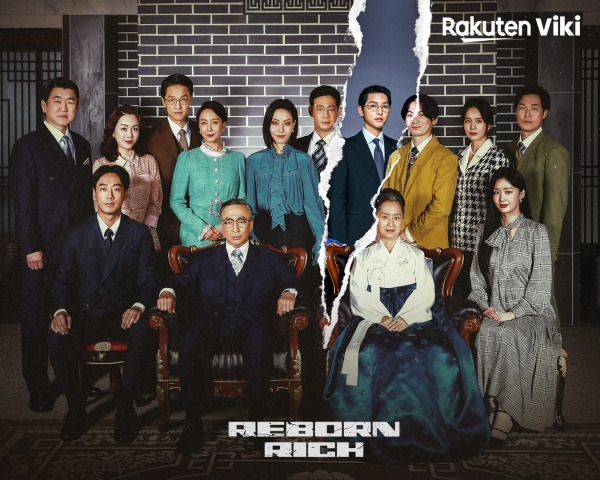 Previously, through the dramas 'Descendants of the Sun' and 'Sungkyunkwan Scandal', the power of Song Joong-ki, who has high popularity and recognition among global viewers, played a big role, according to Rakuten Viki officials. At the same time as the 'youngest son of a conglomerate' joins the overseas heat of K-drama that has already heated up, it seems that they are immediately at the forefront.
Starring Song Joong-ki, Lee Seong-min, and Shin Hyun-bin, 'The Youngest Son of a Chaebol Family' is a fantasy drama that returns from being a secretary to a chaebol family to being the youngest son of a chaebol family. In Korea, it recorded an audience rating of 11.7% in the metropolitan area after three episodes (Nielsen Korea, based on paid households) and ranked first in the same time zone, and Good Data Corporation ranked first in the topical TV drama category and first in the topical performer category (Song Joong-ki), etc. stitched. As a result, the 'youngest son of a conglomerate family', who expanded its influence abroad, has received hot attention from people around the world.
Meanwhile, global OTT Rakuten Viki is an American video streaming service that provides Asian dramas and movies, and is servicing over 190 countries around the world, including the Americas, Europe, the Middle East, Oceania, and India. This year, it is servicing domestic dramas such as 'Monday, Wednesday, Friday, Thursday, Saturday', 'Frozen Love', 'Yumi's Cells 2', and 'Curtain Call', as well as entertainment programs such as 'Youth MT'.
Source: daum