'The youngest son of a conglomerate Episode 9' Song Joong-ki faced a counterattack from Shin-rok Kim. In the 9th episode of JTBC's drama 'The youngest son of a conglomerate', which aired on the 9th, Jin Do-Joon (Song Joong-ki)'s breathless movement was drawn to bring down Jin-Hwa-young (Kim Shin-rok). Jin Do-Joon and Seo Min-Yeong (played by Shin Hyun-bin) joined hands for their respective goals of fighting for succession and realizing justice. However, the intervention of Mo Hyun-min (played by Park Ji-Hyun) led the fight to an unknown phase again. The 9th episode The youngest son of a conglomerate recorded 17% nationwide and 19.5% in the metropolitan area according to Nielsen Korea, based on paid households, continuing to rank first in all channels.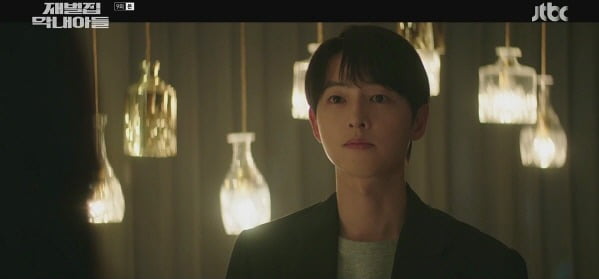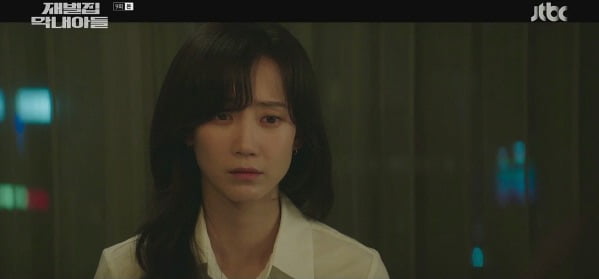 READ ALSO
Jin Do-joon's world has entered the 21st century. At the same time, the new data technology frenzy also revealed its reality, and Jin Jin-young, who had poured in a large amount of 140 billion won, faced a crisis with a shocking stock price crash. Jin Do-Joon did not miss the time. The person he visited was Seo Min-young, who had become a prosecutor in the Financial and Tax Investigation Department. Watching Jin Do-Joon report Jin Hwa-young's embezzlement of public money, Seo Min-young sees through that he is trying to use her to enter the succession fight. However, as a prosecutor, she was thirsty for a proper case and eventually accepted the offer. While tracing the accounts of Sunyang Department Store and Jinhwa-young, Seo Min-Yeong discovered that the funds were being laundered through a paper company called 'Sunyang Deco'. Soon after, Jin Hwa-young was asked to appear as a suspect in the embezzlement of public funds. Even her husband, Choi Chang-Je (played by Kim Do-Hyun), criticized her, so eventually, Jin-Hwa-Yeong went to Oh Se-Hyun (played by Park Hyuk-Kwon) again. But in the meantime, Oh Se-Hyun, who changed her attitude, demanded a share of Sunyang Department Store instead of paying her back. Since Miracle already owns 30% of the shares, saying that it would take an additional stake was tantamount to taking over Sunyang Department Store.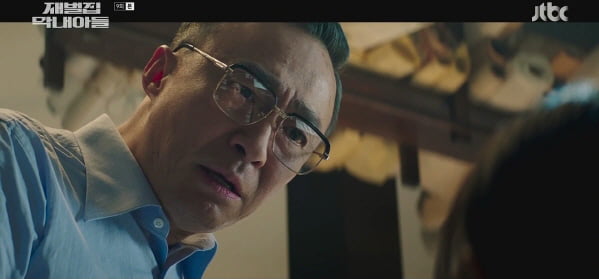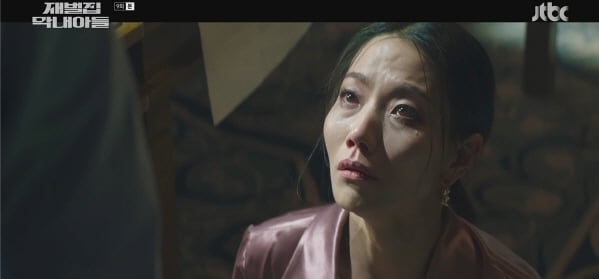 Realizing that everything about her was a trap by Jin Do-jun, who was targeting her, Jin Hua-young headed that way to her father. However, Jin Yang-Chul (Lee Seong-min) was also consistent with a cold attitude while watching his daughter, who was only an excuse for losing her money. At that time, the person who reached out to her was Mo Hyun-min (Park Ji-Hyun). He announced that Seo Min-young was Jin Do-joon's college classmate, and presented an idea to divide them. It is to drive Jin Do-joon's information to be false. Jinhwa-young, who met Seo Min-young during her prosecution investigation, spread her lies as Mo Hyun-min concocted. The claim was that Jin Do-Joon deliberately announced the news of the prosecution's investigation, causing the stock price of Sunyang Department Store to plummet and tried to acquire her stake in Jin Hua-young at a bargain price. Seo Min-Yeong, who was dubious about Jin-Hwa-young's story, found out that Jin Do-jun was actually the majority shareholder of Miracle Investment, which owns shares in Sunyang Department Store, and she was in great confusion.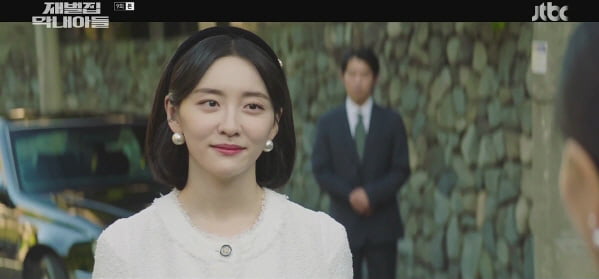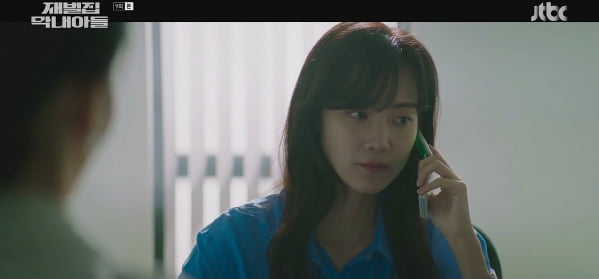 The youngest son of a conglomerate Episode 9, Amidst legal battles, small and medium-sized partner companies that did not receive payment from Sunyang Department Store began to collapse. Jin Do-Joon urged her to hand over the stake before there were more victims, but Jin Hwa-Yeong showed arrogance by pointing out the poor people's lack of patience. To this, Jin Do-Joon responded coldly, saying, "It's not my ability that my aunt can sit there right now. It's luck." Soon after, he went to Jin Yang-cheol and asked him to hold a board meeting at Sunyang Department Store. Jin Yang-Cheol accepted this without any questions.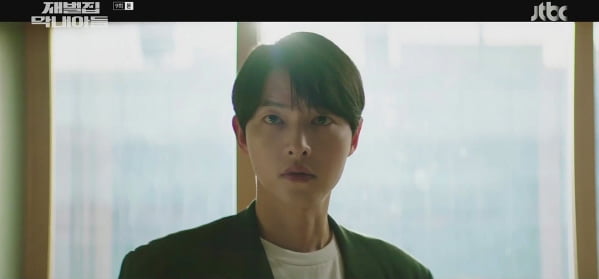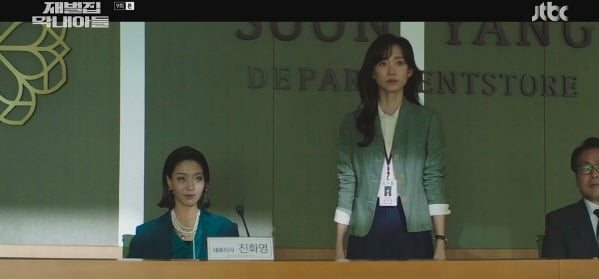 Finally, at the place where the board of directors was held with the dismissal of CEO Jinhwa-young, Jin-Hwa-young continued to deny her embezzlement, claiming that Jin Do-Joon had made a false report. Jin Do-Joon called Im Sang-mu (Oh Ji-Hye), who had worked alongside Jinhwa-young for a long time, as his witness, but it was Seo Min-young, not him, who appeared on the board of directors. The presence of Prosecutor Seo Min-young, who appeared saying, "We have secured evidence to prove the false information," raised tension by foretelling that the situation would be overturned once again.
Source: 10asian